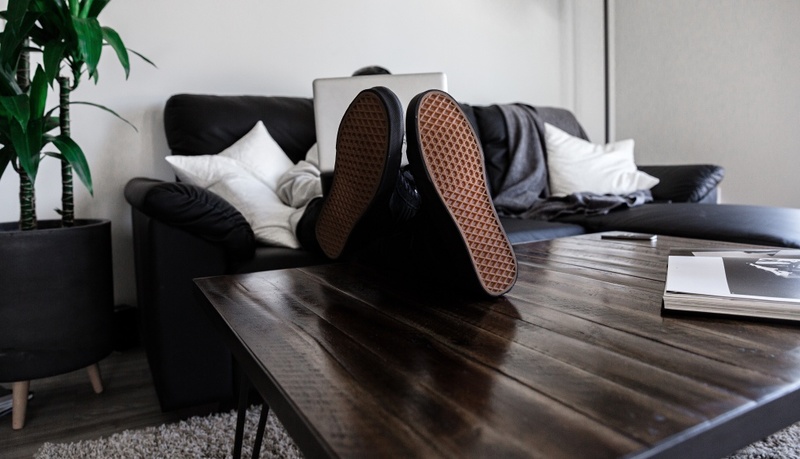 The Indonesian government has suggested the community to practice social distancing to contain the spread of COVID-19, urging people to work, study and pray from home. It's been almost a week since President Joko Widodo announced the appeal as the rising case of infection of the coronavirus in the country needs to be controlled.
Social distancing has proven to be the most possible way to slow down the outbreak with an effective outcome as seen in many countries, such as China, the Philippines, Singapore and Thailand. Responding to this, most companies also participated in implementing Work From Home (WFH) for their employees, shifting the productive time digitally. Of course, this practice needs an adaptation as the working environment is different especially for people who use to work at the office. At home, people are used to relaxing with a tendency to avoid work. There are some things that can be certainly out of control with the company doubting the productive time and effectiveness of the work. Many people might think that there will be extra distractions while they are working from home.
Well, in order to remain productive during social distancing, work from home still can be productive without the conventional working hour. Of course, this practice will also prove if there is a work that doesn't require an office environment as many people try to cope with the challenge, shift the workflow to digital. Anything can be done if one puts some strategies to remain productive.

Apply Working Hours As Usual
For those finding difficulties with the new routine, create a conducive work atmosphere by disciplining yourself and implementing working hours as usual. Keeping to a schedule, target and to-do-list could help a lot. If you could do this in a week, one will get used to it. Despite conventional working hours, people could allocate their time with other activities, as people could save more time since they don't need to go to the office. Starting the day by showering, eating healthy breakfast, enjoy coffee to get you in the mood and do the homework.
Sitting positions when working at home can also help you create a conducive atmosphere. Avoid working while lazing on sofas, beds or while even watching your favourite movies all day. Even at home, wearing clothes that look professional is also considered to be able to help change the atmosphere.

Keep Maintaining Communication with Colleagues
Working from home means doing everything remotely that require a commitment for a staffer to keep communicating to coordinate the work since one could not have direct action to execute some task and assignment. Communication is important to keep the work in place an avoid miss coordination among staffers in your team.
Put a notification on to keep yourself aware of the work. Ring the phone ringtones, push the email notification up and use an internal application for work coordination. For some people, digital apps such as Slack or Mondaycoul help live monitor the work online. Especially if you are required to have an online meeting, make sure the internet connection is not interrupted so that the meeting can run smoothly.
Keeping yourself in contact is the best way to do especially when your team prefers to work during conventional working hours. Simultaneous communication is definitely needed to update the progress of the work. Choose the best way to communicate with colleagues if your team decides to work in flexible hours.
Keep in Touch with Family and Combine with Fun Activity
Not everyone understands the concept of working from home, especially children. This is again where the role of communication becomes very important. Inform the member of a family that you are at work by telling them about your productive hours to avoid getting distracted. If you have children, make fun and creative activities for your kids such as drawing or reading, so they also have something to do. Those living alone may be more mentally affected by self-quarantine. Keep maintaining contact with friends and family could release stress. Spend your day with a combination of leisure and fitness where you also could watch movies, create 'work from home' playlist and practice home workout to clear your mind. For those living with another member of the family, one could prioritise work first then spend the rest of the quality time with family.

Get Enough Rest to Focus
The difference in the atmosphere of working in the office and home can make one losing the opportunity to be more productive. If you feel that you already contributed a lot of work during the weekday, it's always important to maintain the health, recharge the body and mind with rest enough sleep so one could focus for the next day. If taking a nap is possible, you could do it now. Being procrastinate is not a good idea and there is a possibility for it. Enough rest will make one more focus during the productive day. If you feel tired to be always in front of your computer, relax by watering your plants or garden as it is the possible way to refresh your mind and to get your focus back. As one is discouraged against going anywhere unless it's very necessary, one needs to take care of their mental health and psychology. Greeneries will definitely calm you down from stressing since you could not be 100% relaxed at home.

Stay at Home, Stay Healthy.
Your work needs to be done but the most important is your health. The bad news about coronavirus can make anyone panic and worry. Don't forget to read the good news, entertain yourself with comedy, or check out improving stories about the coronavirus. Even though doing social distancing and avoiding contact with others will possibly eliminate exposure to the virus, practicing a healthy lifestyle, such as consuming healthy food, drinking enough water and taking multivitamin is pretty much necessary. If you are sick, you can't be productive.
Stay at home, stay healthy, stay productive, and don't forget to have fun. Together, we can do this!