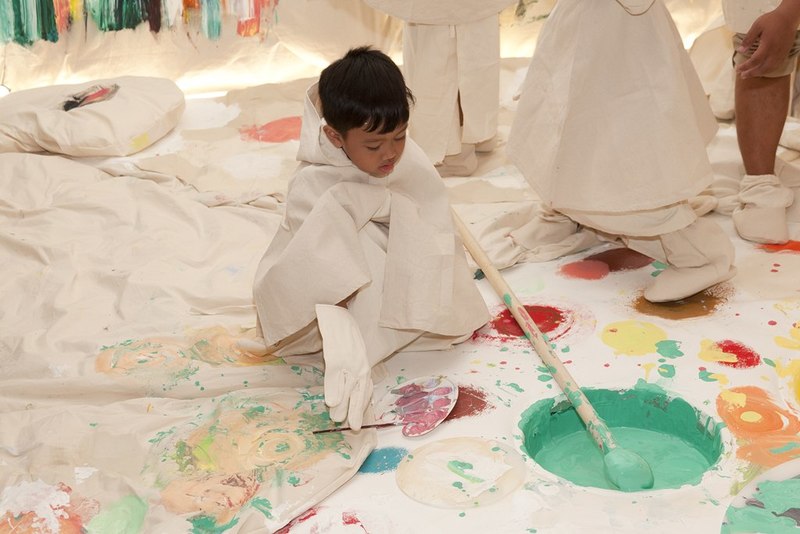 Upon entering the site, visitors may feel like having an infinite canvas that covers the concave and convex caving sphere. Wearing a robe is recommended as one must prepare to get sprayed while enjoying their time within the space. Whether painting on the cave walls or brush the colour on soft stalagmite stone-like installations, 'Color in Cave' invites children create their own hue on the pool of colour and scribble with colour 'fossils' to find hidden messages from the artist. Acrylic paint from Tesla Paints is safe for children to play with.
Here, visitors, especially children, could explore their creativity with colour, express their imagination without afraid of making mistakes as they interact with others. It's the Thai artist's first work for children and to host a solo exhibition in Indonesia.
The Chiang-Mai based artist has built 'Color in Cave' as a manifestation of his vision to shift the perspective and the myth about caves which many people associate with the darkness and mystical place to not visit for. Jai Inn put a focus on recalling the story of the cave that is important for pre-historic humans as a dwelling place and shelter in the oldest civilisation.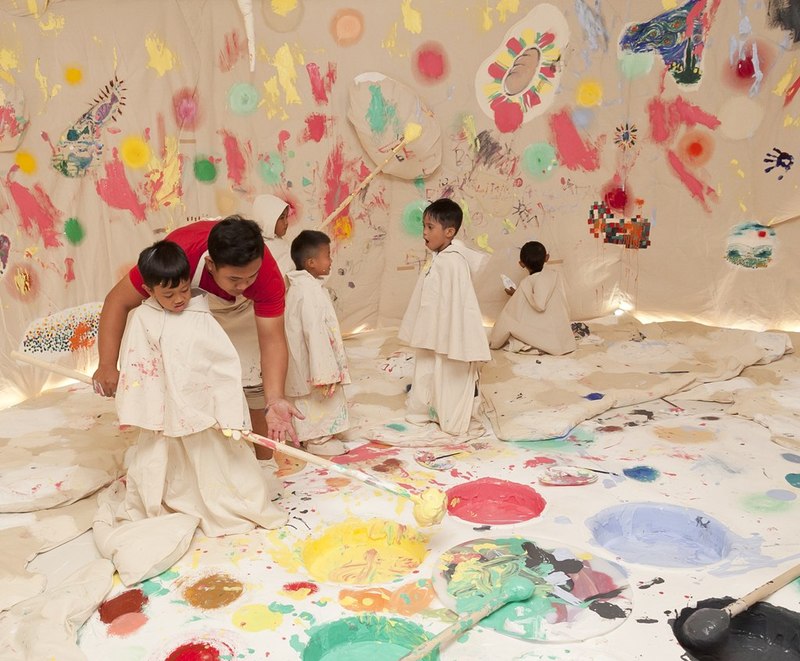 Known from his work using bright and playful colour tones, the 59-year-old artist sets up the cave that allows one to immerse themselves within the environment by resembling historic symbols and narratives found in the caving site. "Caves are left behind by modern human beings. I want the young generations to come back to the cave as a safe place to express anything from the colour that I put in to," Jai Inn said.
During his career, Jai Inn has substantially contributed to the arts in Thailand as he is the co-founder of the Chiang Mai Social Installation Project. His role in managing the experimental Cartel Artspace in Bangkok is also his mission to develop arts that reflect the historical and current contexts of Thailand and South East Asia.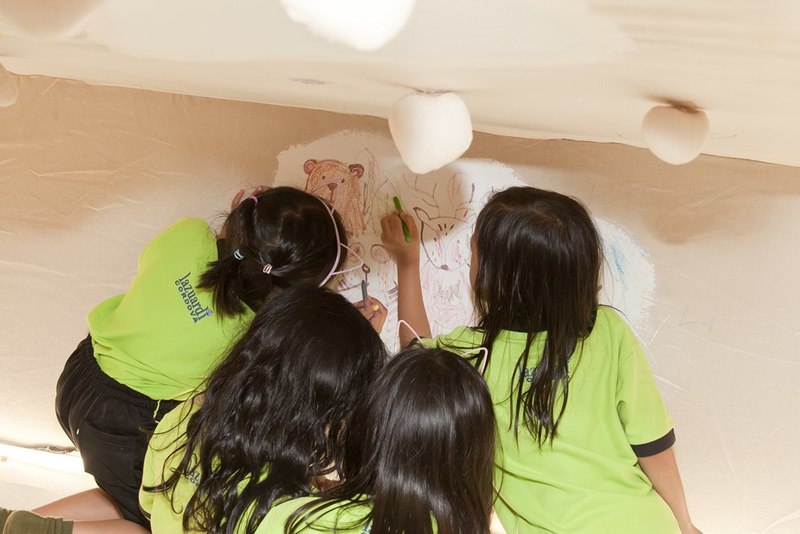 With no exception to his commissioned works at MACAN, it's a deeper study to link the history people of Southeast Asia as human fossils were discovered 60,000 years ago in a cave around the Philippines and Thailand. With some caves transformed to be a heritage site and some others are abandoned, caves are far from modern civilisation as the young generation live close with technology and urban lifestyle. "We know that many children live in modern buildings and always on the phone. This cave will empower the nature of our creativity," Jai Inn said.
Through 'Color in Cave', Jai Inn wants to invite people, regardless of their ages, to explore the vibrant presentation of the unconventional caves fundamentally built based on the origins of the civilisation where the oldest pictograph, arts, faith, and innovations are found. "I hope this space would help inspire young creative minds to create a positive purpose in all their artistic explorations. We believe the children are just one drop of the colour that will transform. Hopefully, they will be able to gain knowledge in a fun, innovative and imaginative learning approach in the space created for them," Jai Inn said.
Unlike the common expression of living under the rock or in a cave that refers to isolated life and lack of knowledge, Jai Inn puts intention on the bareness of the cave that sharpens the senses and opens minds to possibilities, thereby encouraging creativity and experimentation.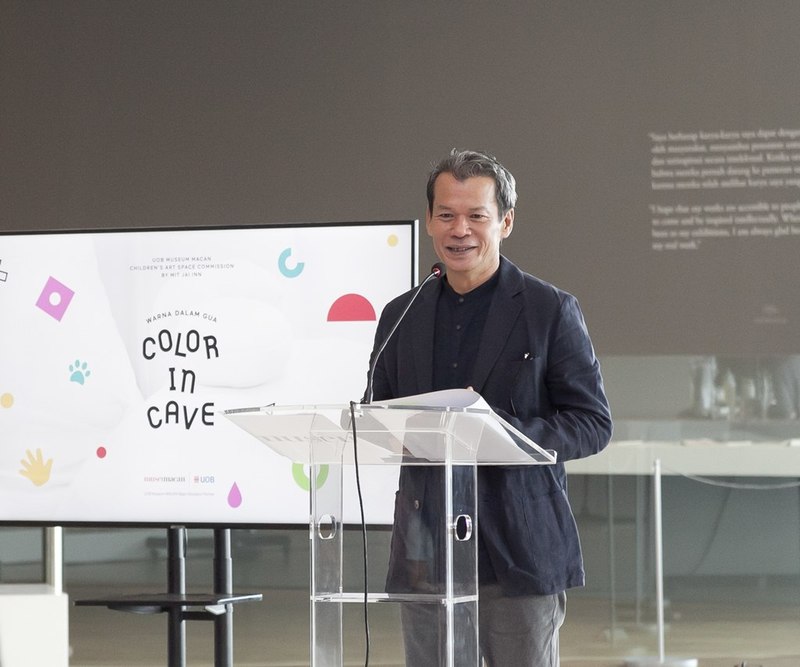 Jai Inn commissioned work 'Color in Cave' is open at UOB Museum MACAN Children's Art Space that will run until March 2020. Access to the Children's Art Space is free with a valid museum ticket. All children must be guided by adults.