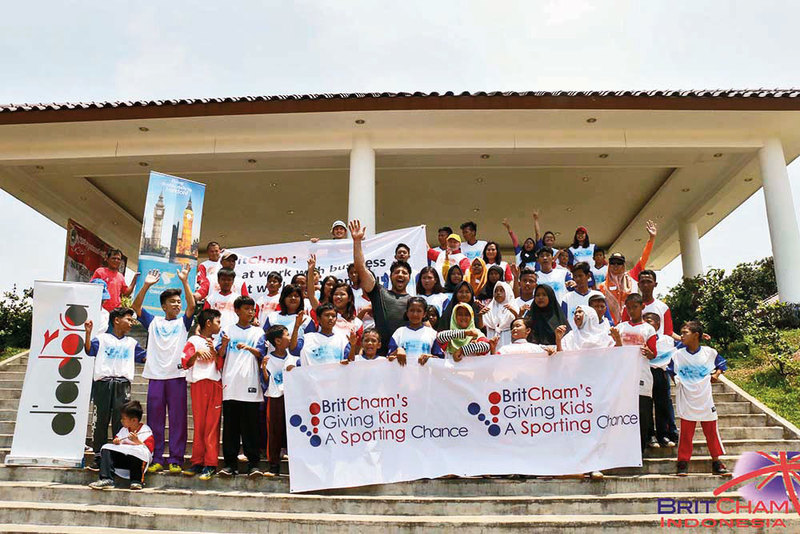 Celebrating the spirit of the game, BritCham Indonesia brought World Cup Rugby to Jakarta, with All Blacks legend, Byron Kelleher.
BritCham Indonesia remains the only foreign business group to have established a children's community portfolio. Now in its 11th year, BritCham's Giving Kids A Sporting Chance gave another 60 children the opportunity to have their first go at rugby, all under the watchful eyes of Byron Kelleher, the recently retired charismatic New Zealand All Black with 58 caps, with helpful team from Jakarta Komodos Rugby Club.
Despite the heat of the morning on 2 November, around 200 children participated, in which 60 came from local communities; Sahabat Anak, Cina Benteng, Sekolah Pemulung Bantar Gebang and Kandang Jurang between the ages of 7 and 16. This allowed Byron to bring a large range of games and drills to the session to the huge variety in age and standard. For first timer, the session has brought so many new information to the children, along with some laughter and bright smiles on their faces.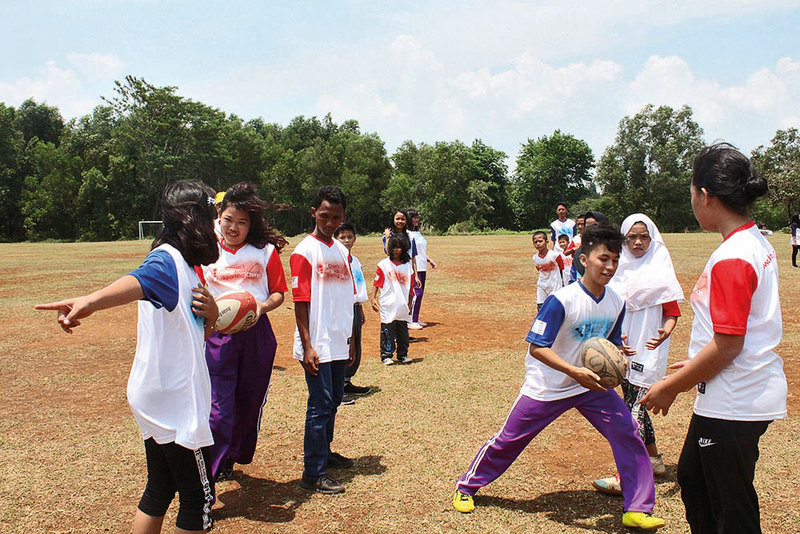 Byron described his morning coaching as "an enjoyable experience on a nice hot day" as well as the fact that he loved seeing the "huge enthusiasm" from all the participants involved showing they enjoyed the morning just as much as he did himself.
The fun of the day was did not end with the coaching session. As it was the season of Rugby World Cup 2019, at Aphrodite Sports Bar & Restaurant in the afternoon, BritCham brought the fun for adults to enjoy the Final between England and South Africa. A cracking 150 seats were willed for the duration of the game, making for an exciting atmosphere building to the overall match experience. In addition to the fun, the participants had the opportunity to listen to an intriguing Q&A, and a meet-and-greet session with Byron as well.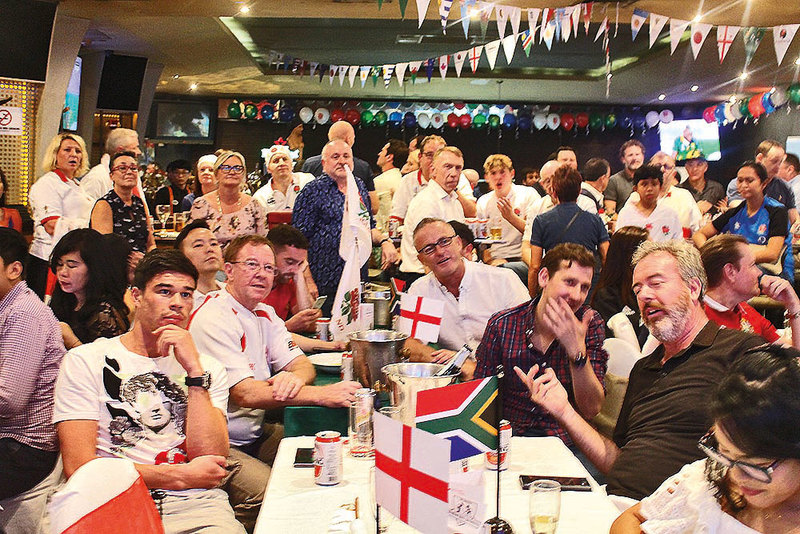 Post the sports gala, Byron explained that "although the result didn't go the right way for the majority, it was great to see so many people getting involved and supporting" due to the 150 guests and noise within the bar! This, along with the company of friends of family made for a truly great day.
Read more on the exciting sporting event and other engaging events to come at www.britcham.or.id.