On Friday, 17 June 2022, Celebrity Fitness and Fitness First Indonesia – sister brands under Evolution Wellness Group – held their first large-scale fitness event since the pandemic dubbed Blast Those Beats. The inspiring event saw over 600 fitness enthusiasts gather for an afternoon of group workout activities and fun. Blast Those Beats was organised in celebration of fitness, aiming to inspire and encourage people to maintain their health and wellness through regular workouts.
Held at the Live House M Bloc South Jakarta, the event saw participants move, groove, punch and kick to the rhythm of three favourite group fitness programmes, namely DNA Core Motion, Les Mills BodyCombat and BodyJam. DNA (Dance N Attitude) Core Motion is Celebrity Fitness' signature class that helps participants shape their core and burns calories through stylish dance choreography. Meanwhile, BodyCombat and BodyJam are fully-body cardio classes from Les Mills International that are instrumental to achieving a toned body and burning body fat through mixed martial arts movements and dancing activities. The event was also in conjunction with the 100th release of BodyJam called BodyJam 100.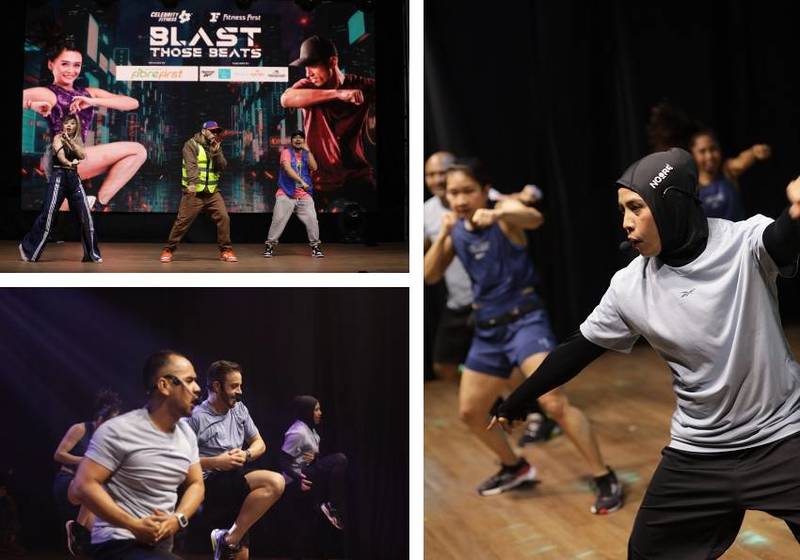 "We're delighted that so many people came together to participate in this event, many of whom are from the surrounding cities outside of Jakarta. Group fitness is not only enjoyable but also delivers results and a raft of other benefits such as stress management and strengthening of the immune system. Working out in a community environment has also been proven to help people stay committed to their fitness goals, and make new friends along the way!" said David Prosser, Country Manager of Evolution Wellness Indonesia, which owns and operates the Celebrity Fitness and Fitness First network of 38 clubs in Indonesia.
More than 55% of Celebrity Fitness and Fitness First members in Indonesia incorporate group fitness classes in their regular fitness routine.
In addition to the three group fitness classes highlighted during Blast Those Beats, members of Celebrity Fitness and Fitness First can also partake in a wide range of classes offered, including yoga, boxing, mixed martial arts-inspired classes, cardio, strength and conditioning classes, and dance classes.
"We have a rich timetable of more than 10.000 classes per month, taught by our certified group fitness instructors and master trainers, so you're sure to find something you enjoy," said Triesca Ariesandy, Head of Fitness Evolution Wellness Indonesia.
For more information about Celebrity Fitness or Fitness First, please visit celebrityfitness.co.id or fitnessfirst.co.id