120 Ultimate Frisbee players from Bali, Singapore, Surabaya,and other cities joined players in Jakarta in mid September for a two-day 'Double Team' tournament. Held at British School Jakarta, under the auspices of the Indonesia Ultimate Players Association (IUPA), organisers believe the event marked a positive step for the sport's development in Indonesia.
The hat tournament on 15 September involved mixed teams, including male and female players of different ages and competencies. The focus was to mentor and develop younger players. "I have only played a few weeks, so I was nervous. But the experienced players really made me feel part of the team immediately. They were supportive when I made mistakes, and cheering me on when I did something good. I'm so glad I joined!" Danny, a student at a local school, said.
Meanwhile, another student, Putri, noted,"I have never played a mixed gender sport. I was surprised that women were just as valuable on field as the men, especially some of the experienced Singaporean women. They really showed that this truly welcomes both genders, and is not just a gimmick."
IUPA's First Event
The experienced players were just as excited about holding an event of this size in Jakarta. The Indonesia Ultimate Players Association (IUPA) was recently set up to help develop the sport in this country. Florence Armein, who has been playing the sport for six years was especially thrilled. "Finally, a real example of what the sport is about and how it's growing in Indonesia," said the coach of the Buddies from Bintaro team. "It's exciting to be part of it!" she added.
The international players helped make it a success too. Eugene Wong from Singapore has represented his country at the world championships, and noted that he enjoyed the spirit of the games. "I have made some amazing new friends here in Indonesia," he said.
Face Off
The final on 16 September saw Singaporean team Superfly challenge Bali's Nusa Squad. Nusa fought hard and performed well, but couldn't beat the more experienced Singaporeans. They did, however win the all-important Spirit Prize for sportsmanship. "To come second only to Singapore, and win the Spirit prize, shows how far we have come with developing our players in Bali. I'm so proud of our team!" IUPA member and Nusa Squad Kent Babin remarked.
Tournament Director Christoper Bristow was thrilled with the outcome. "I have worked to develop this sport here for years and now, with the support of the IUPA, it makes big events like this possible. It was a huge task, and it wouldn't have been a success without a great team supporting it. The future of Indonesian Ultimate is bright!" he said.
The IUPA's next event is the annual Bali Nusantara Cup in March 2019. Running for two decades, the second oldest Ultimate tournament in Southeast Asia has seen active participation from teams across this region and from India.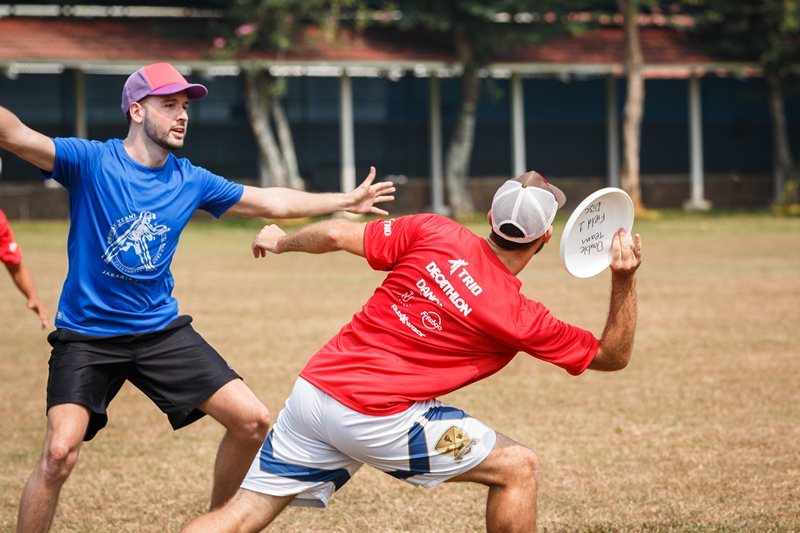 Ultimate Frisbee is a fast paced, athletic team sport. It is self-refereed, including during world championships. The sport has a huge following around the world with Singapore, Malaysia, and the Philippines among the countries in this region that have taken a keen interest. Players hope Indonesia can join the momentum.
IUPA members meet on Wednesdays from 5 p.m. to 7 p.m. at British School Jakarta where its brand new facility— a flood-lit, fourth generation artificial grass field— provides the ideal environment. Sessions are suitable for all levels, especially beginners as the first hour is spent teaching basic techniques and practicing drills, before playing pick up game/scrimmage in the second hour. On Sundays the group meets between 4 p.m. and 6 p.m. in Palmerah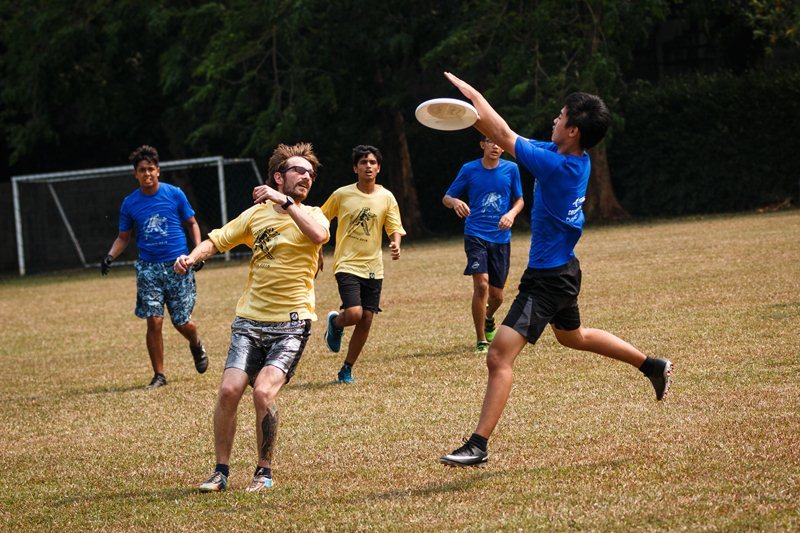 For more information, contact Christopher Bristow [email protected] and Johannes Chun [email protected]