Triathlons, a multi-sequence endurance test involving three or more disciplines, are among the world's fastest growing sports. Its popularity has soared in recent years.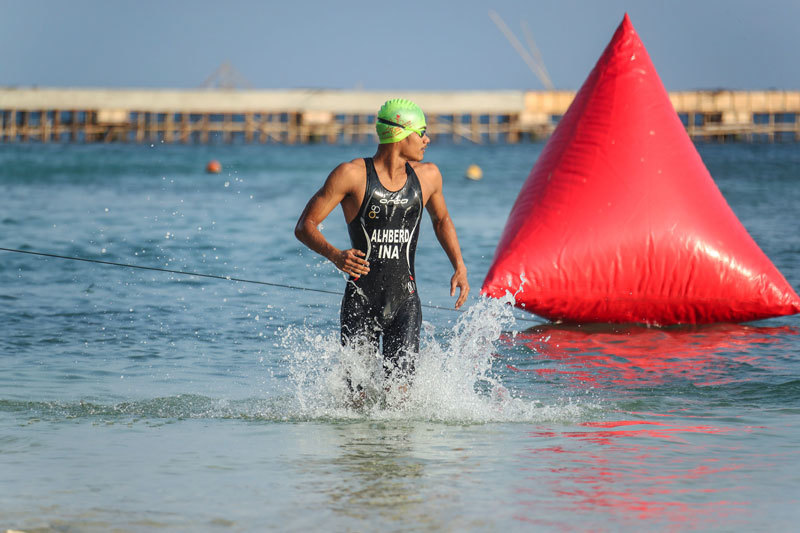 This September, Indonesia will host its first such event, entitled 'Rhino Cross Triathlon' which is set to take place in Tanjung Lesung – an unspoiled, serene peninsula on the west coast of Java, Banten Province.
"In a bid to attract more tourists to Banten, in particular international visitors, the Ministry of Tourism of the Republic of Indonesia in cooperation with the provincial government along with Tanjung Lesung's private tourism sector PT Banten West Java sets up Rhino Cross Triathlon competition in the west coastal Java", said Mumus Muslim, Secretary Project Manager of Calendar of Event of Indonesia 2018, the Ministry of Tourism of the Republic Indonesia.
This is also to encourage local tourists to visit Banten, and the important role journalists play in today's fast-paced information highway to promote destinations across Banten. "We aim to introduce Banten's points of interests in its two unique landmarks, such as Exciting Banten Festival (Seba Baduy) and Tanjung Lesung Festival, in which Rhino Cross Triathlon Competition will be the main focus of the event," head of Culture and Tourism Banten Eneng Nurcahyati said.
She explained that the games were named Rhino for the Javanese Rhinoceros, one of the most endangered species on the planet, whose population still clings for survival in the western part of Java. With this in mind, the event is expected to raise awareness of Banten Province tourist attractions among both tourists and locals.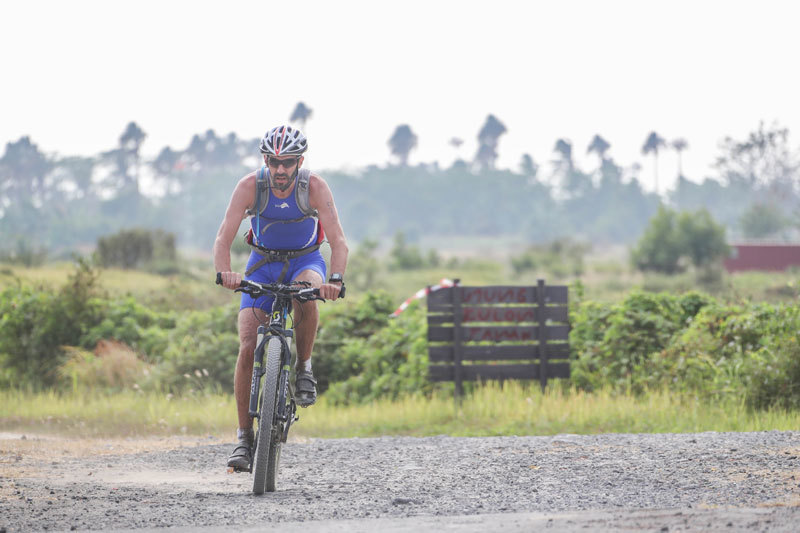 With regard to the competition, Technical Manager Rhino Cross Triathlon 2018 Taufik Hidayat said, "We will introduce three new categories combining three different high levels of skills in swimming, bicycling and running." He noted that challenges have been made for athletes featuring three distinctive grades, and this time is the toughest.
Eagle will cover a 1500 meter swim, 30 km bike ride and 15 km run. Rhino is set up for a 1000 m swim, 20 km bike ride and 10 km run. Lastly, Bull will do 500 m swimming, 10 km bicycling and 5 km running. As for Rhino Mountain Bike there will be four triathlon types, such as Men's Elite, Women's Open, Men's Open and Men's Master.
The country's winner Rhino Cross Triathlon 2017 – Men Open category Muhammad Taufik told Now! Jakarta about his upcoming challenges. "Exercise is fundamental to my success as thriathlete," he said. "I need to exercise in order to go as far and hard on the race day. Tanjung Lesung has a very unique texture nature landscape. This time it is going to be tough, challenges are upgrading. So are the exercises. And, I hope to win again this time"
Visit www.rhinoxtriathlon.com for registration and schedules. For more information about Tanjung Lesung please view www.tanjunglesung.com