Football, badminton or paragliding are common sports that are played universally. But that there are a few traditional sports that are still played in neighbourhoods across Indonesia. Some of them are associated with celebrations, while others are inherited from local cultural rituals. Here are a few of them: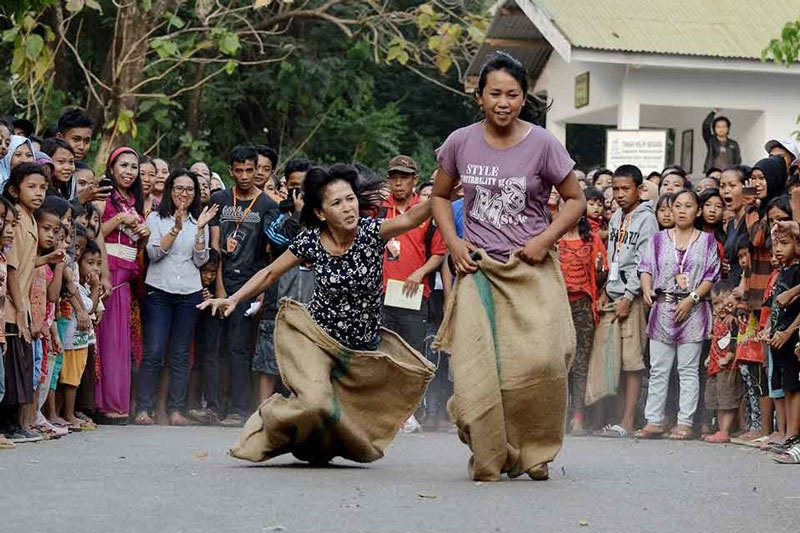 Karapan Sapi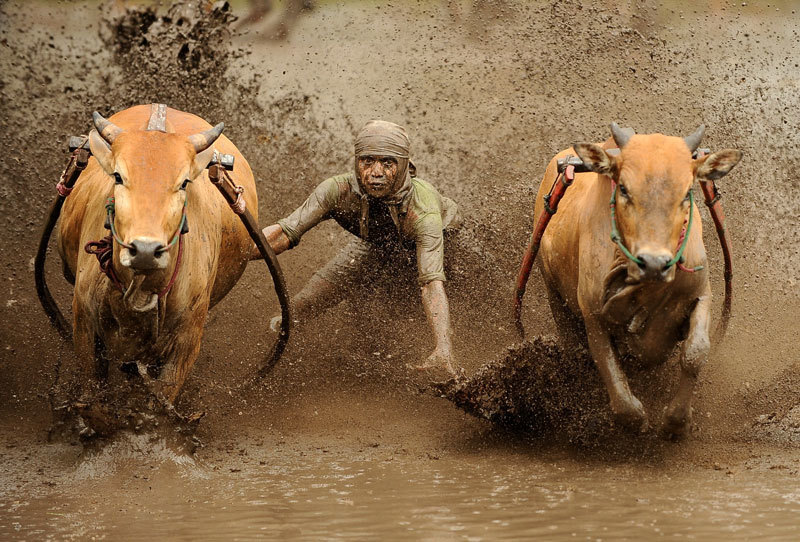 Karapan sape or Keraben sape is traditional sport from Madura Island, East Java. Rather like riding a horse, the jockey uses a bull to race in this contest which is usually held from August to October. Similar to a chariot race, the jockey rides a wooden train that is attached to a pair of bulls.
Lompat Batu Nias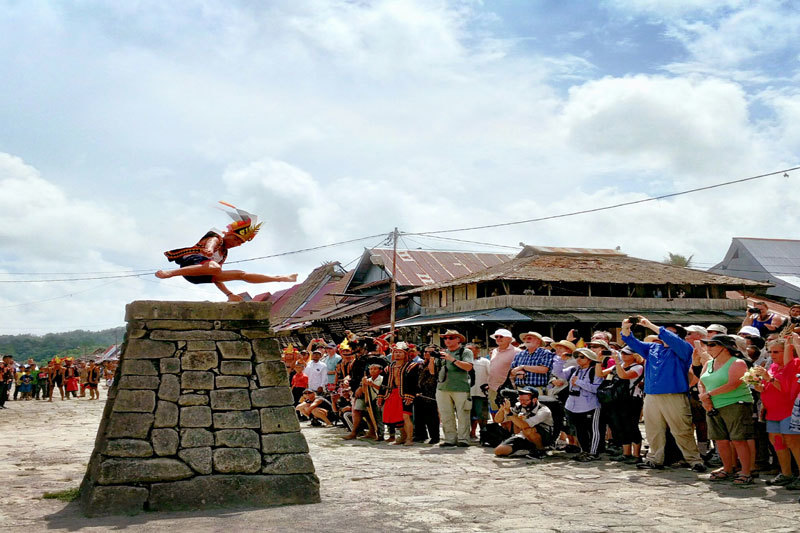 This rock jumping sport is a traditional sport in Nias Island and has been around since the indigenous period. Once performed in preparation for war, today, Nias young men carry on the tradition and jump over a rock as a sign of maturity and physically ability. Successful participants are a source of family pride and celebrations are marked with an offering of slaughtered livestock.
Jemparingan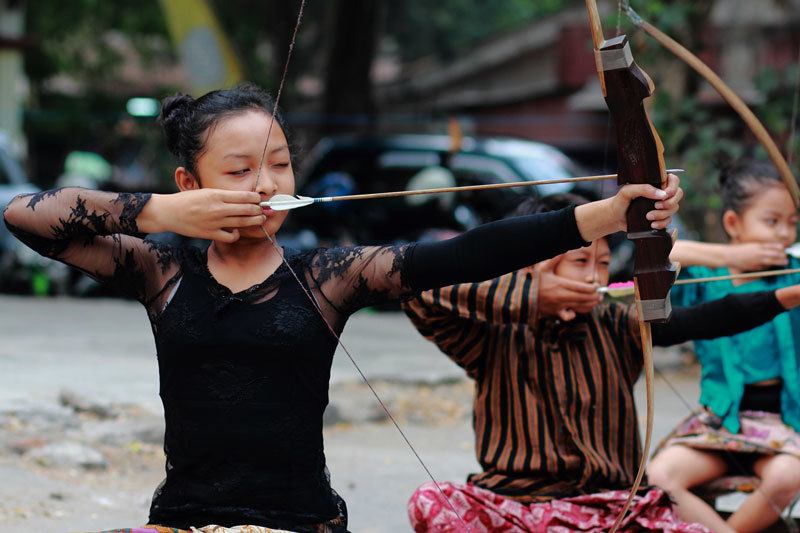 Popular in Surakarta and Yogyakarta, Jemparingan is an ancient archery tradition, from the Mataram royal empire. Jemparingan is performed in a cross-legged sitting (bersila) position. It is clearly different from the angle of the body in archery sports in general, which is done in an upright position, pulling the bow, and squinting at the target. This Mataram-style archery is not only a sport but also a spiritual ritual.

Pencak Silat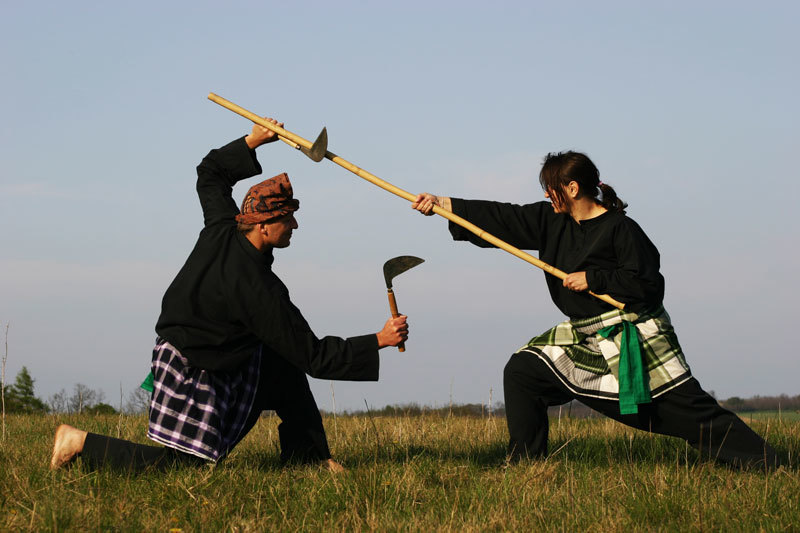 Pencak silat is an ancient martial sport that has been part of Indonesian tradition since the 7th century AD. Therefore, many warriors from the Majapahit kingdom and Srivijaya were known to be good at martial arts. There is evidence of this in the artifacts from the Hindu-Buddhist period and the sculptures of the silat horses at the Prambanan and Borobudur Temples. This sport has now been taken to international arena.

Pathol
Pathol is a traditional wrestling sport from Sarang, Rembang, Central Java. From northern coastal Java, this sport was a contest to find the best knight who could guard the port of Tuban, which at that time was threatened by pirates and bandits. Pathol wrestling is generally held before full moon period and on special day such as sea alms ceremonies.
Egrang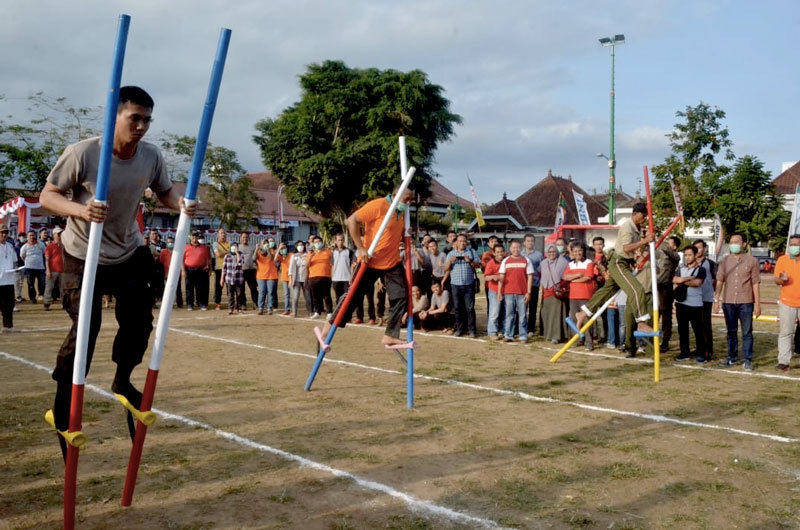 Egrang (Stilts) is the sport usually introduced as a game for children. This traditional sport requires wooden sticks as an extension of the foot where the player stands above a certain height above the ground. In the past, egrag was originally used to avoid puddles or floods. Today, Egrang race can be found at Independence Day celebrations.
Balap Karung
Also popular during the commemoration of Indonesia's Independence Day, Balap Karung (sack racing) is the most awaited sport. The players use sacks from the bottom to half the body and race with other by jumping to the finish line.
Galah Asin-Gobak Sodor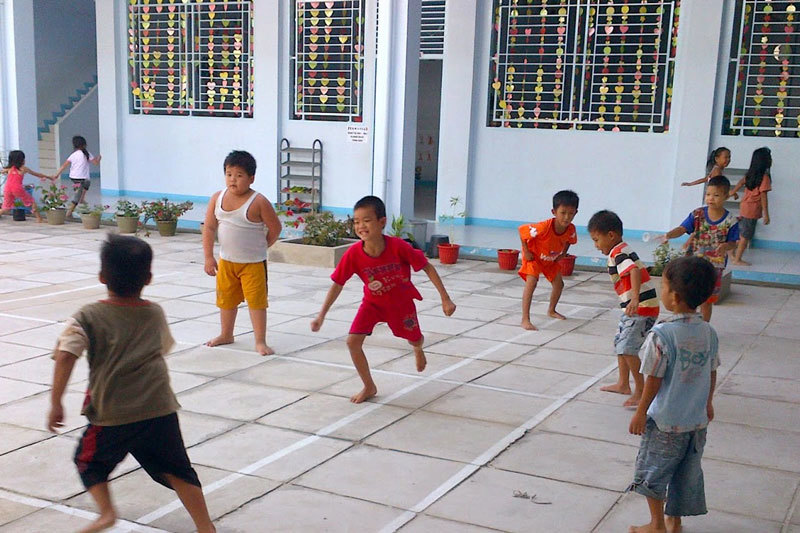 Galah Asin or commonly called galasin or gobak sodor (in Javanese) is a traditional sport played by two groups. Each team consists of 3-5 people who defend their territory. Each team member will block the opponent throughout the line to avoid them passing through line back and forth.

Bakiak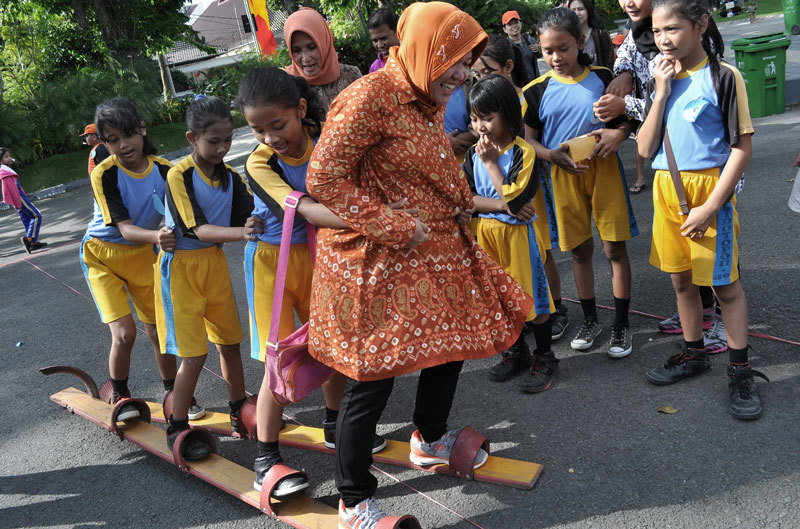 Bakiak is tag team sport which requires agility, leadership, cooperation, creativity, insight and honesty. Bakiak is played by minimum of three people (depending on the length of bakik). Bakiak platform is almost like a longboard made with a couple of wooden boards with a rubber strap or tire (alike sandals) as slippers. The players needs to communicate to be able to walk with an equal number of steps.