The Pasuruan Bromo Marathon on 23 September was made possible with the support of Plataran Indonesia and the Pasuruan regional government. For the past six years, the event has been committed to increasing well-being, education, health and economic prosperity throughout the region and promoting cross-cultural relationships.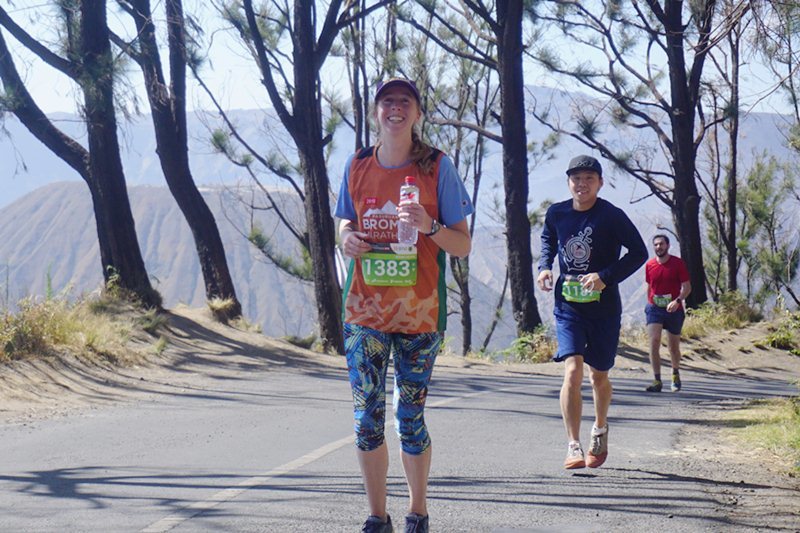 More than 1,600 runners from around the world gathered for the Bromo Marathon which took them through lush green agricultural plantations and out of town towards the rural Tengger region. Indonesia did well in the 10K and 21K categories. Made Angga Kurniawan finished first in the 10K category while Hadi Firmansyah was the first to cross the finish line in the 21k category. The 42K course was competed by Cyprian Kiogora Mwobi from Kenya.
Not only has the marathon event created a significant progress in economic and tourism sectors for years, but it has also promoted environmental activities throughout Tengger district areas. Joshua Makes, the Man behind Plataran Group, believes that the economic growth and tourism development of the Pasuruan Bromo marathon integrates an ecological point of view. This involves conservation, enrichment-planting and agricultural sustainability in approximately 1.3 million hectares of land in East Java.
Furthermore, Sutiyono, from the organising committee, emphasises that there are plenty of environmental communities and activists that have been working on water management and sustainable development. Among the substantial programmes are maintenance of pine tree plantation and Edelweiss preservation covering in the Bromo Tengger Semeru National Park.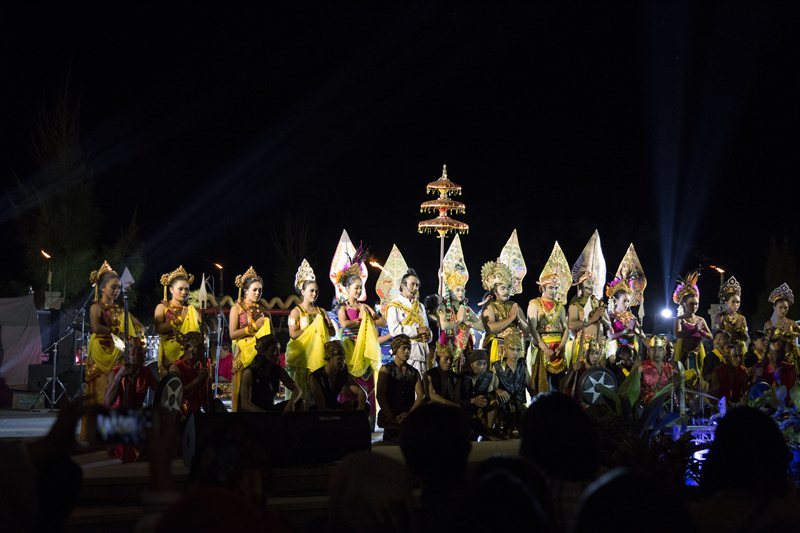 Bromo Tengger Semeru National Park has varied topography and also features wildlife sanctuaries. Plataran Bromo is the latest property by Plataran Group built into elegant brand-new resort nested in Tengger's rural mountain area. Fresh and innovative amenities include trendy authentic dining rooms with spectacular views of Tengger's agricultural plantation and stratovolcano Arjuna-Welirang, floor-to-ceiling windows, green glass house, Jeep check point and amphitheatre.
Complementing the marathon was the Plataran Xtravaganza, a two-day cultural event featuring art and cultural festivals, musical performances and culinary treats. An annual event, it reflects the rich variety of the region's cultural practices and authentic local dishes. This year's event was successfully celebrated along with Jeep community contests, band competitions, fire-dance festivals and live Indonesian rock music concert by Andra and The BackBone.
All in all, Pasuruan Bromo Marathon and Plataran Xtravaganza not only served ecological concerns but also provided extraordinary, invigorating experiences, a look at the unique cultural heritage of the Tengger people and picturesque landscapes of Bromo Tengger Semeru National Park.
Plataran Bromo
Ngadiwono, Tosari, Pasuruan, East Java
T: +62-341 356634
M: +62-812 1666 9292
www.plataran.com