As a metropolitan city, Jakarta is always busy, bustling with its residents that are constantly in motion. Therefore, many of its residents don't have the time to just stand still and witness the beauty of life in Jakarta. If you would just pay attention a little bit closer, Jakarta has a dynamic portrait of life and landscape that needs to be on the frame.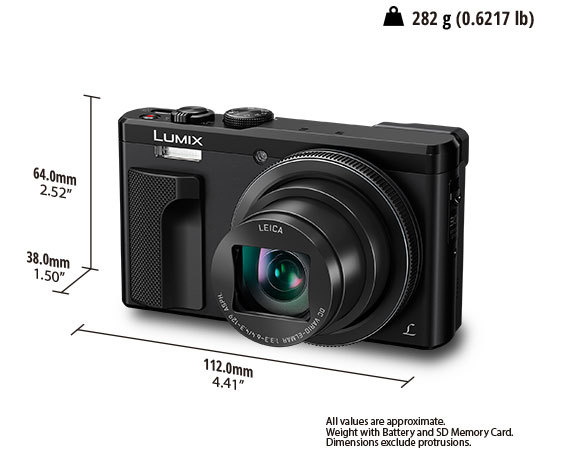 City dwellers, it's always good to venture out and watch the city in still and in motion, from the maze of small back road to the sky piercing rooftop of Jakarta's buildings. Latest Panasonic Lumix campaign titled "Liberty to Discover" seeks to invite you to capture the beauty of the city through times and stories.
Documenting numerous moments in Jakarta, from the crowded streets to the fashion runway, a decent instrument is required. Never let yourself miss "out of the frame" moment just because people are moving all the time. Panasonic Digital through Lumix Mirrorless Camera Series support photography and videography enthusiasts with the perfect gear.
Those who are obsessed with detail would want to capture moments as natural as if there are real. By 2017, all Lumix camera line up - start from the entry model to professional model - will be equipped with 4K capability. Compared to other 4K cameras, Lumix's 4K photo resolution is significantly different and, undoubtedly, better.
The 4K photo function is a built-in camera feature allowing users to record 30 fps (frame per second) video and to choose every single frame to be saved as 8mp JPEG format. So, there is nothing to worry about if you don't have much time to take more pictures. As you press record, you'll have both photo and video at a time.
The 4K function touches on the importance of Lumix's ability to post-focus in a fast moving urban environment. Post Focus function in dedicated LUMIX cameras allows users to shoot the image on the spot to save it. Users can pull different perspectives out of an image depending on the part that want to be in focus. This function is also supported with optical image stabilizer which means that the subjects in your photos are going to stand still perfectly with customized focus and your video will also moves smoothly without shaking issue.
For those who like simplicity, Lumix LX10 will be your perfect companion. With this premium compact camera, you don't need to worry about carrying additional lenses. LX10 completed with an extremely fast lens in a palm-sized body and supported with 4K Photo, 4K video, and Post Focus.
Lumix camera series is not a complicated gear. It is designed for everyone, not only for photographer or videographer, but also casual users who love to share the beautiful moments of their life on social media or simply keep memories for themselves. So, enjoy the #LibertyToDiscover with Lumix camera series and the comprehensive-yet-simple features in sophisticated compact body that will definitely match every style of yours.