Planning vacations these days is a completely different experience from, say, ten years ago. In today's digital tourism ecosystem, technology has transformed our travelling behaviour – perhaps also preference – and made trips seamless.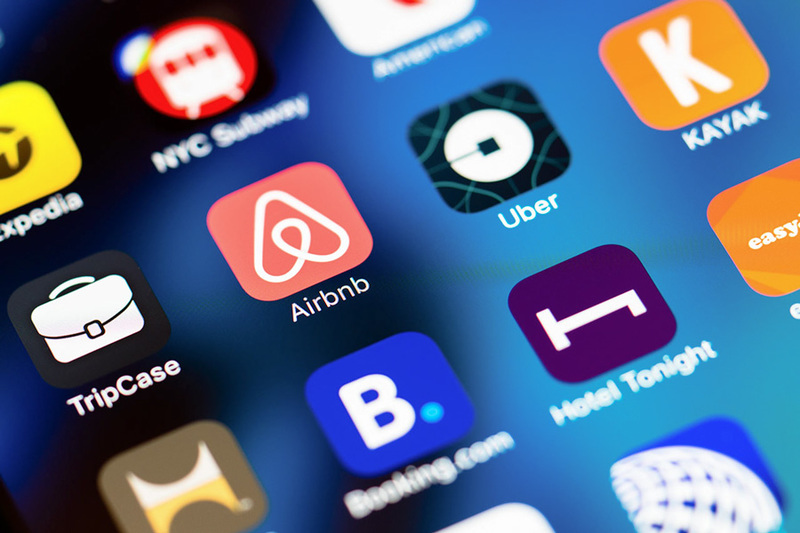 According the Digital Transformation Initiative Report in 2017 by World Economic Forum, digitalisation in aviation, travel and tourism is expected to create up to USD 305 billions of value for the industry through increased profitability and migrate USD 100 billions of value from traditional players to new competitors over the next decade (2016 to 2025).
The aviation, travel and tourism industry has been at the forefront of digital innovation, but industry and technology trends suggest that further change lies ahead. The sector has been an early adopter of digital technologies and platforms, but steep demand for travel, driven by a growing middle class in emerging markets and the increasing importance of digital experiences, implies that further digitalisation will be vital if the expectations of tomorrow's consumers are to be met.
The aviation, travel and tourism industry has been at the forefront of digital innovation, but industry and technology trends suggest that further change lies ahead.
As the migration happens, our ways of travelling will be shifting to full digital travel management. The travel ecosystem has helped shape customer expectations for on-demand and convenient services through digital innovation, both within and across industry boundaries.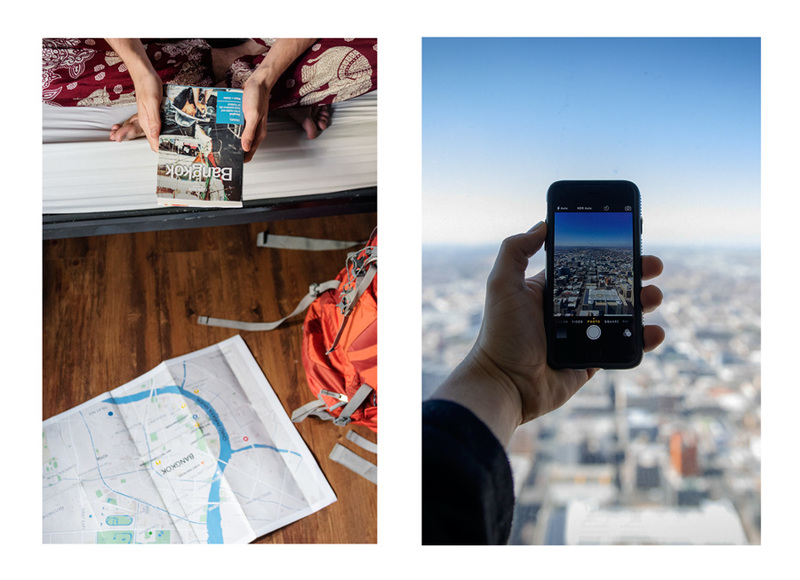 It comes naturally as people now look for holiday inspirations on Google or TripAdvisor, make bookings through Expedia or Traveloka, scout for accommodation on Airbnb and upload their travel experience onto Instagram or Facebook. The interactivity goes both ways, as customers are allowed – if not encouraged – to write reviews based on the service they receive.
The following are some common activities related to traveling that have shifted to digital.
Travel Research
In the past, people would conduct research about travel destinations and the necessary requirements through conventional print guides such as Lonely Planet or travel magazines. Nowadays, Google with its endless list of recommendations, blogs, travel websites and everything else makes it easier. YouTube then tops it off with actual video of the place in sight. TripAdvisor, an all-round search engine providing hotel and restaurant reviews, accommodation bookings and other travel-related content, is another important resource, with public ratings and comments that make or break businesses.
Booking
Remember those days when you had to physically go to a travel agent or an airline office to purchase tickets? Nowadays it only takes a touch on your device screen to make bookings for flights, hotels and restaurants.
Websites or applications such as Booking.com, Agoda.com, Expedia and Traveloka – also known as online travel agencies (OTA) – specialise in offering planning sources and booking capabilities. In turn, online travel agencies would partner with global distribution systems to provide them with wider access to airlines, hotel properties, cruise lines, car rental brands, tour operators, rail carriers and more.
In Indonesia, Traveloka and Booking.com are among the most popular online travel agents with its vast selections of air and train tickets, car rentals and accommodation.
To keep up with the digitalisation trend, some leading conventional travel agents – such as Dwidaya Tour – has now gone online offering services to book flights, hotels and vacation packages, as well as process visa applications. So have Garuda Indonesia and low-cost flight AirAsia, by fashioning their website to be more like aggregator sites by extending services to encompass booking of hotels and car rental.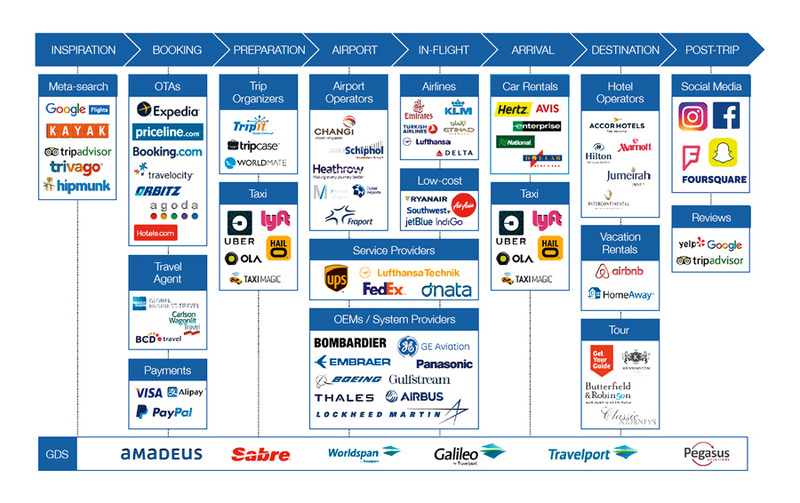 Trip Organiser
Developing and managing travel itineraries used to be stressful back in the old days where everything was done with paper and pen. These days, trip organisers such as TripIt, TripCase or WorldMate will take care of all your travel plans in one place. Yes, it is indeed possible to organise all travel plans in one place by documenting daily activity, getting online access on multiple gadgets, syncing calendar, and sharing the specific itinerary with your loved ones. That way you can also estimate the costs so as not to exceed the allocated budget.
On-board
Online check-in is so convenient today, almost everyone does it. Commonly available from 30 days before your flight until two hours prior to the scheduled departure time, passengers can print their boarding passes at any time during this period. Online check-in also tells travellers how many rewards miles they earn on the flight. No more queues at check-in counters! Go straight to security at the airport, drop off luggage if you have one, and proceed to immigration and/or departure gate. In some countries, ePassport gates employ facial recognition technology to verify the user's identity against the data stored in the chip of their biometric passport.
Arrival
Upon landing, seamlessly continue your journey from air to land with online booking. Airport car rentals – the likes of Hertz or AVIS – or popular ride-hailing services such as Uber, Lyft, Go-Jek or Grab has made the lives of millions of travellers much easier.
Destination and Activities
Thanks to the growing popularity of Airbnb, travellers can now choose from many lodging options – vacation rentals, apartment rentals, homestays, hostel beds or hotel rooms. Another popular site is Couchsurfing, which connects travel hosts around the world and encourages them to give back and open their homes to fellow travellers. Two other must-have apps are Google Map and Google Translate. With them on your mobile device, you're good to go.
Live Trip and Post-Trip
Depending on your personality and preference, social media offers different takes on documenting your travels. Facebook has widely replaced the existence of photo albums (or scrapbooks) and turned them into online archives accessible at any time. Live feeds on Snapchat and Instagram are also just as popular for those wanting to show their followers what's going on behind the scenes. The technology of tagging embedded locations on Facebook, Instagram and Foursquare could trigger the exploration of further travels or new destinations around the world. Do wrap up your trip by sharing reviews or tips on public platforms on TripAdvisor, yelp or Google. After all, in today's digital world, that seems to be the ethical thing to do.
_______
This article is originally from paper. Read NOW!Jakarta Magazine February 2018 issue "Season of Love". Available at selected bookstore or SUBSCRIBE here.