In celebrating the anniversary of Jakarta, mainstream electronic goods retailer, Electronic City, joined the citywide celebration at Pekan Raya Jakarta 2019. This was Electronic City's second participation in the event that is arguably the largest, longest, and most complete annual fairs in Southeast Asia.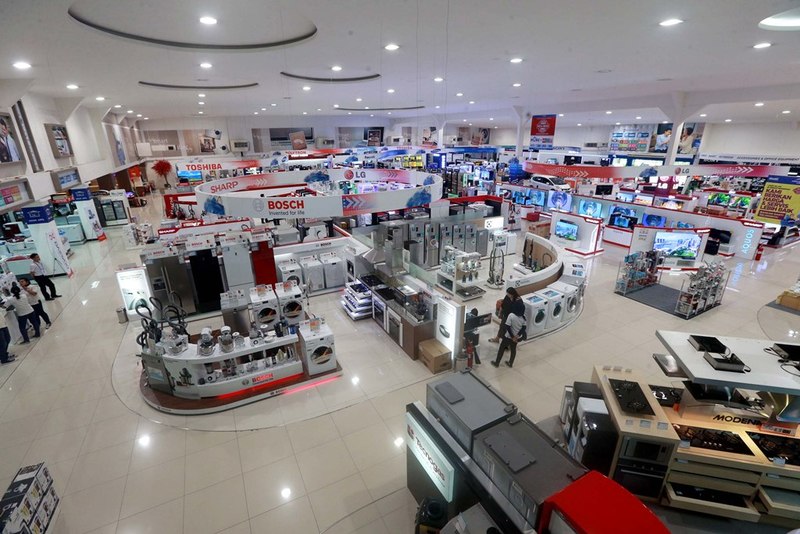 Last year's super crazy promotion, officially named PROMO SUPERGILA, made a huge comeback to the delight of followers and loyal customers. The wildly popular promotion featured a wide spectrum of electronic products from all categories, including, but not limited to, air conditioning, television, washing machines, and refrigerators, all offered at prices unheard of. As if that's not enough to excite millions of Jakarta's populace visiting the fair, Electronic City partnered up with Bank Mandiri to offer discounts up to one million rupiah.
Several big-name brands you can find this year from Electronic City included Samsung, Panasonic, Polytron, SHARP, Philips, LG, SONY, Hisense, Modena, Hitachi, Canon, ASUS, Lenovo, HP, JBL, and Harman/Kardon.
In an official statement, Wiradi, Director of PT Electronic City Indonesia mentioned that "Electronic City is very enthusiastic to participate in this annual event, especially because it happens during Ramadan and Idul Fitri, where needs of electronic products are usually soaring. We gladly invite everyone to visit our booth at Pekan Raya Jakarta 2019 while acquiring the best offer from Electronic City."
Electronic City takes pride in offering the best for its customers. Since its establishment in 2001, Electronic City continuously ensures customers' convenience in shopping by providing official warranty for every product. Furthermore, Electronic City also offers 12 added values for all of its customers, such as free delivery and installation, excellent customer service, a membership program with multiple benefits, and additional insurance.
A pioneer in Indonesia's modern consumer electronic retail market since 2001, Electronic City offers a broad range of electronic goods diversified into four main categories: audio-video, home appliances, mobile devices and gadgets, and IT/office equipment. It carries over 250 globally and locally renowned brands sold in 57 outlets in 27 cities in Indonesia.