A visit to the Metropolitan Museum of Art in New York — a journey that takes a little over a day—and costs quite a penny—is now within easy reach to anyone with an Internet connection. Google's latest innovation may very well turn you into a culture vulture.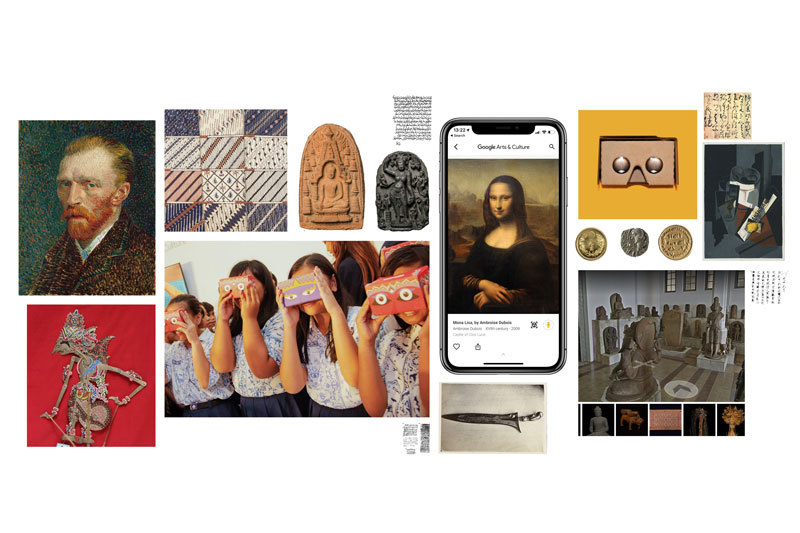 Google Arts & Culture is an online platform where one can access high resolution images of artwork and explore cultural destinations around the globe using virtual reality (VR) technology.
Google Inc. first introduced the platform in 2011 with Google Art Project, aimed at preserving art and culture. Over the years, the company has been developing the project with the Google Cultural Institute, promoting its brand "Google Art & Culture", which was launched in Indonesia in 2016.
It has partnered with government, galleries, and museums and features several places in Indonesia including Ratu Boko Temple, Sangiran Early Man site, Wayang Museum, and Agung Rai Museum of Art.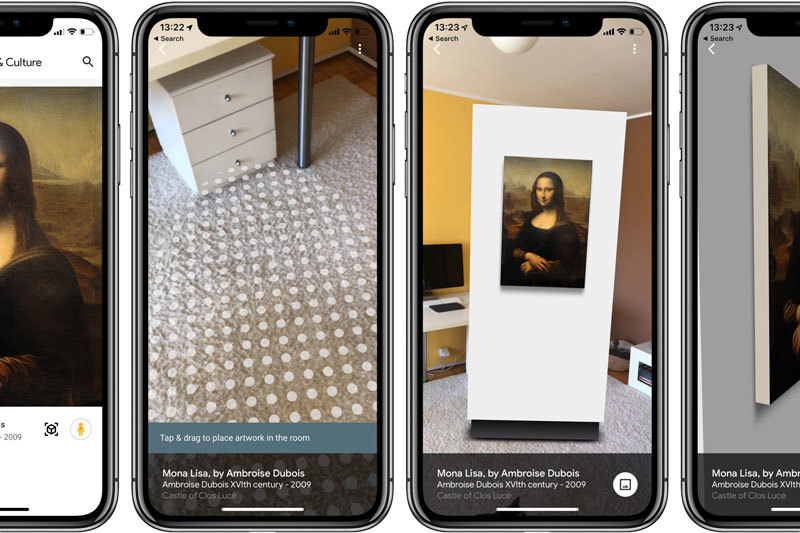 Users can immerse themselves in the imagery of cultural sites through the Virtual Gallery Tour, using a VR viewer, Google Cardboard. Using the same controls as Google Street View or by clicking on the gallery's floor plan, one can virtually 'walk through' the galleries of each partner museum in 360-degree imagery.
Similar to a visit to a library, users can also search for information on art—classified by artist, medium, movement or even historical events and figures. From the Gallery View (Microscope View), users can zoom in on a particular high resolution image of art to view the picture in greater detail which provides users a dynamic view and also provides contextual information.
Google used its Art Camera in Indonesia and captured collections at the Textile Museum and the Batik Gallery. It will continue to digitise more artworks including very fragile pieces and decades-old batik fabrics.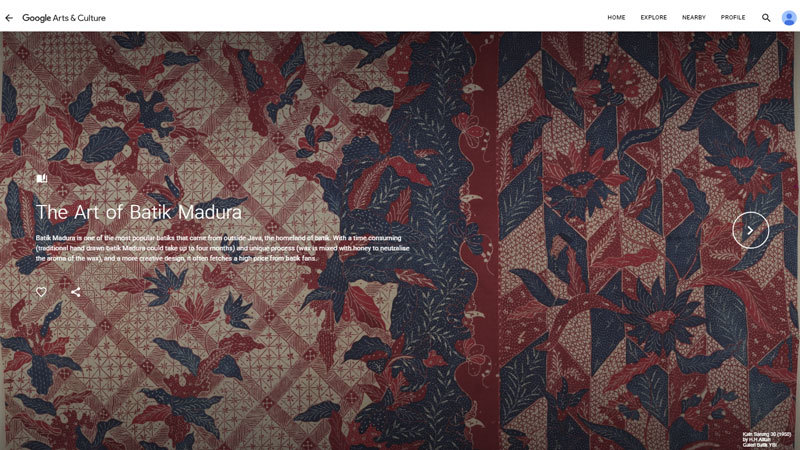 Google users will be able to create their own art collection by curating images and choosing specific views to create a personalised virtual exhibition. When one travels, the app will automatically guide one to the closest galleries and current exhibitions. Recently, Google Arts & Culture Selfie was introduced in several countries. Its facial-recognition technology is able to match their selfies to faces in famous artworks.
The Google Arts and Culture app is available for both Android and iOS.