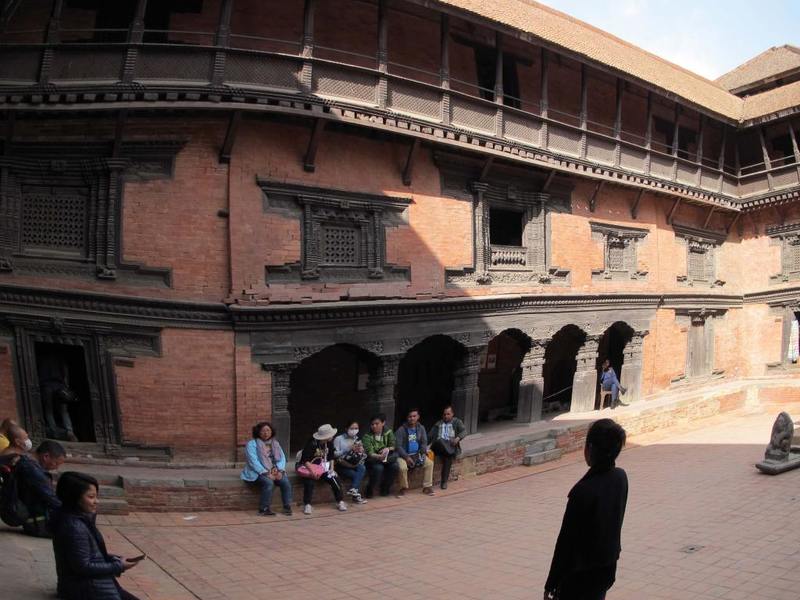 At present during this pandemic, many of us must miss being able to travel. The chance to see new places, learn new cultures, explore new hiking places with friends or get out of the city for fresh air. Since March, or maybe even earlier in some countries, we have all been confined to our homes and have had to stay safe thus, unable to travel anywhere.
To salvage this temptation, several platforms online have surged up to create a unique traveling experience for locals to see Indonesia and the world virtually. As a National Museum Guide and someone who likes photography, travel, learning about and seeing new places, this was a great opportunity for me to delve into a new territory: "Virtual Guiding". A friend of mine from the Indonesian Heritage Society (IHS) Dwinda Nafisah, introduced me to a platform Flashvcation. She initially invited me to join her tour which I did. At the same time, I also did some research about Virtual Guiding. When I joined her tour, she introduced me to the Co-Owner of Flashvcation Prita Raska who later invited me to become a guide for Flashvcation. And, that's how my journey started.
The whole experience was completely new to me so I joined a few tours with Flashvcation to understand how it worked and what was needed to prepare for the tours. It was necessary to know how to use Zoom and screen sharing. The other thing was knowing more about the places and points of interest you wanted to take people to virtually. It could be done either through showing videos, a 360-degree experience using google maps or photos. A combination of all of this with a nice flow is what it takes and of course having a script with the information you want to share to everyone.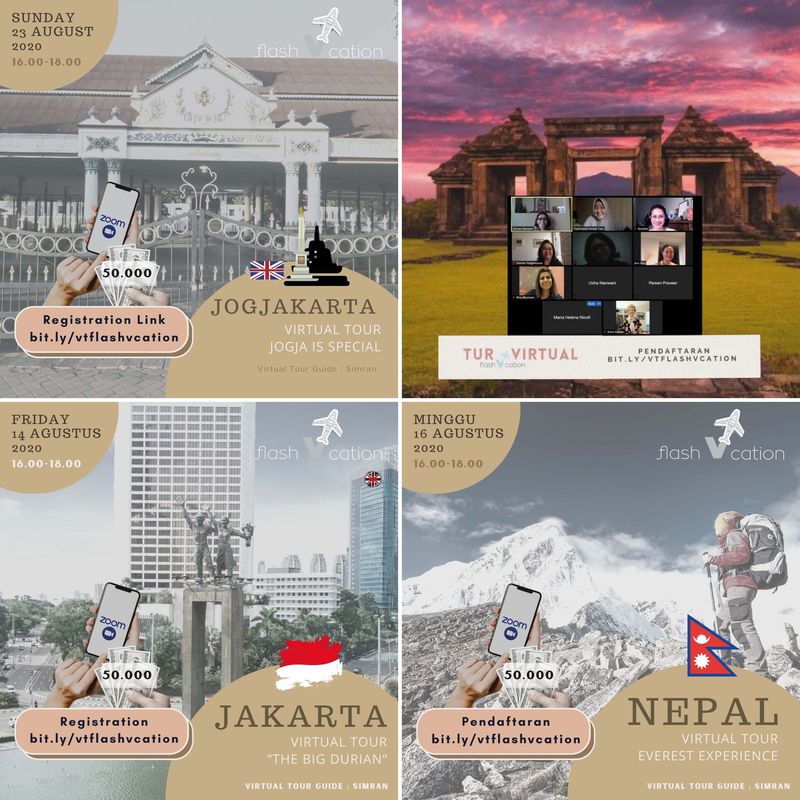 It was an extensive and intensive process but at the same time it made me feel excited that I was able to combine and share some of my passions: travel, photography and guiding. The tours that I did were of Jakarta, Yogyakarta, and Nepal (in English) and Nepal (in Indonesian). The preference when we guided virtually was to share about places we had visited. Although I wanted to do tours for other countries around the world that I had visited but I was unable to do so as it took quite a lot of time to prepare properly for a tour considering this was new to me. My first tour was nerve-wracking, it almost felt like my first day as a museum guide but this time the big difference was it's virtual. The thought process that went on for me was what if something goes wrong? What if my internet connection dies? What if the videos don't work? and the most important question is what if people don't like my tour. Dwinda, who had experienced it before me calmed me and said don't worry everything will be okay. And she was right, it was totally okay. After the tour, the owner and Dwinda gave me some inputs on how to improve. Dwinda shared some pointers on how to be more interactive with the audience and just enjoy the experience. This was the most challenging part as we are so used to guiding in the museum and meeting people so doing it online was like in a way talking and multi-tasking to be aware of the people at the same time. After my first tour, on my next tours I was more relaxed and in fact I enjoyed the whole journey even more.
Overall, the experience of guiding directly on location and virtually are different. I can't say which is better but personally, I would still prefer to be on-location as the feeling is deeper and the connection with visitors is more meaningful. What's also nicer is we get to see the objects, places, and buildings directly to be able to describe and explore it together. But I won't disregard the option of Virtual Tours completely especially in current times where we don't know when we can travel again. It's a good way to encourage people to see new places, to de-stress and gain new insights. I am grateful for being able to have this experience and use it to enhance my skills as a Guide.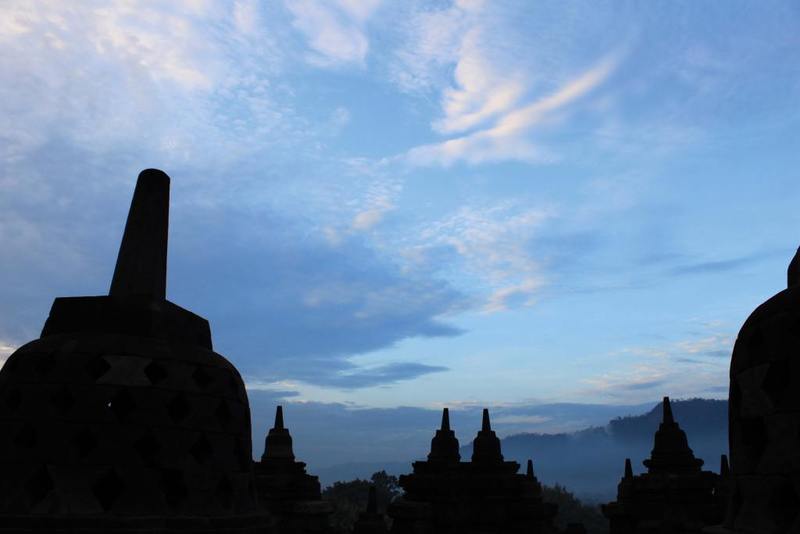 Although August was my last month for Virtual Tours with Flashvcation, I am still available for private Virtual Tours in English or Indonesian for various locations: Jakarta, Yogyakarta, Bali, Europe (selected countries) and Nepal.
You can get in touch with me via Instagram: @simranvues or Whatsapp: +62 813 1168 1671.