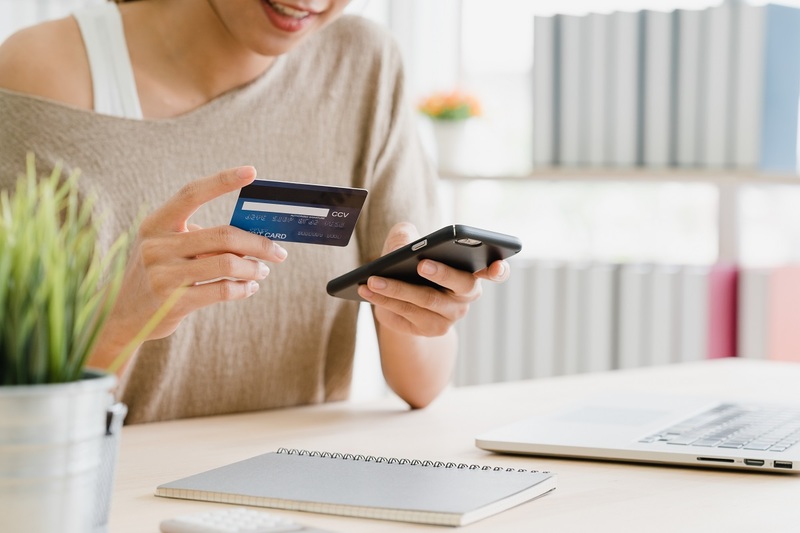 As any Jakartan will tell you, food isn't the only thing you could order online or on your smartphone – and we're not even talking about GO-JEK here.
Thanks to the bullish growth of e-commerce sector in this country – projected by the Indonesian government to total USD 130 billion by 2020 – the options have grown, well, boundless. In this e-market designated to be third in Asia after China and India, digital economy is changing the way consumer purchases are traditionally made, despite an absence of clear laws on e-commerce. Here too, social media recommendations play a major role in driving the array of goods sold by local entrepreneurs. According to surveys, some of the more popular consumer items bought online are clothing, shoes, footwear, bags, watches, airplane tickets, smart phones, vehicle accessories, cosmetics and books. Whatever item tickles your fancy, chances are, it's only one click away. Here we've rounded up a few top and most reliable local e-commerce websites for your perusal.
Meet the first and largest Indonesian online community, also home to millions of products. Kaskus stands for kasak-kusuk, literally translated as 'to say something in secret'. The website was established in 1999 by three Indonesian students in the US as a forum for their fellow Indonesian students abroad. As it turned out, the website attracted more than just students and ended up as a social commerce marketplace. By now, it is home to more than six million listed users and attracts more than 900,000 visitors each day. Categories include computers, home and office, cameras, mobile phones, fashion, automotive and many more.
Lazada Group was founded in 2011 by a German company Rocket Internet in Singapore as the company saw a promising opportunity in e-commerce business especially in the South East Asian regions. Three years later, the group managed to open up more sites in Indonesia, Malaysia, Thailand, Vietnam, the Philippines, other than Singapore and successfully received investments roughly USD647 million from major inventors such as JPMorgan Chase, Tesco, Temasek Holdings, and many more. Dubbed as one of the most complete online shopping destinations, you can find almost anything here—from automotives and gadgets, baby and toddler, fashion, books, home appliances, even groceries!
Traveloka was founded in 2012 as a website for online ticketing and hotel booking in Indonesia. It has grown in popularity ever since, attracting more than 250,000 visits on a daily basis. Traveloka is the brainchild of Harvard graduate and Microsoft-trained Ferry Unardi, who used to have a hard time purchasing air tickets from the US to his hometown of Padang in West Sumatera. Thanks to his ingenuity, domestic traveling now has never been easier and cheaper.
Think of Zalora as a shopping mall or department store on your own screen. Managed by the German startup Rocket Internet through the Global Fashion Group, Zalora is part of a region-wide fashion e-commerce platform. The website offers the latest trends and must-have fashion products for both men and women from notable brands including Mango, Nike, Levis, Billabong, Vans and many more. In 2014, the website claimed that they had more than 2,000 sellers and 100,000 products, and the number keeps growing by the day.
Part of Malaysia-based iProperty Group, this is the perfect website for those on a quest to buy or rent a house, apartment, shop, factory, warehouse or workspace. Established in 2007, Rumah123 has representatives in major locations such as Jakarta, Bandung, Semarang, Bali, Balikpapan and Makassar. To make your search for a dream property even easier, the website also enables its users to engage in direct consultations with a property agent. Aside from Indonesia, iProperty Group also manages other property websites in Malaysia, Singapore, Hong Kong, Macau, India and the Philippines.