Indonesia, particularly Jakarta, hosted a range of big events in 2018. With the best event management technology, large-scale, public events such as the Asian Games 2018 (18 August - 2 September), Gaikindo Indonesia International Auto Show 2018 (GIIAS, 2-11 August), and We The Fest 2018 (20-22 July) were successfully held.
Recent Big Public Events in Jakarta
1. Asian Games 2018
The 18th Asian Games 2018 in Jakarta and Palembang were the perfect occasion to show the world that Indonesia was capable of managing such a world-class event. Working with many other parties contributed to the success of the event. From venue developers to event management service providers, the Indonesia Asian Games 2018 Organizing Committee (INASGOC) undoubtedly proved themselves capable of hosting the event with utmost competence.
There were several problems that to be solved before the event was officially held such as limited preparation time, financial difficulties, and unprepared supporting facilities. However, the glorious opening ceremony was the turning point of people's perspective towards the event. Taking place from 18 August – 2 September 2018, a large group of supporters watched the games live in the various venues and cheered their favourite athletes. Not only were they happy with the performance of the athletes but also matters such as ticket management and distribution was also satisfactory.
2. Gaikindo Indonesia International Auto Show (GIIAS) 2018
The best event management system is also needed to provide event management solution for the biggest automotive exhibition in Indonesia, Gaikindo Indonesia International Auto Show (GIIAS) 2018. Taking place from 2-12 August, GIIAS 2018 successfully delivered its mission to provide the most updated information regarding automotive industry to at least 400,000 visitors and earned as much as IDR 7 trillion, Gaikindo claimed.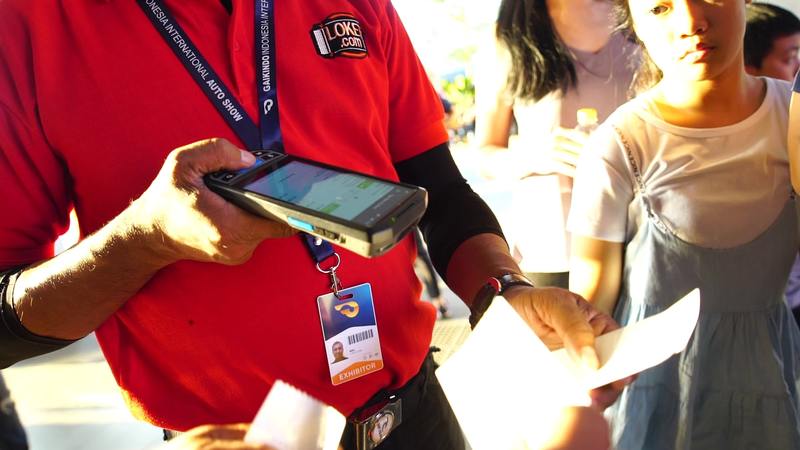 However, Gaikindo stated that those numbers were not the appropriate benchmark as to whether the event was a success. Their number one priority is to accommodate the visitors with the most comfortable experience inside the venue. This led to almost 50 per cent increase in event ticket price but it was followed by appropriate ticket distribution and management.
3. We The Fest (WTF) 2018
Since being held for the first time in 2014, We The Fest (WTF) has been one of the most trendy music event for the young generation in Jakarta. In 2018, organiser ISMAYA LIVE held the annual event at JIEXPO Kemayoran, Jakarta between 20-22 July. Tens of thousands of people attended the event which featured live performances from Lorde, SZA, James Bay, and other well-known local and international entertainers.
Even though the number of visitors of this event was much lower than the two aforementioned events, ISMAYA LIVE needed to find the right partner that could deliver the best event management technology that could adapt to the rebellious young blood that was their main target market. ISMAYA LIVE successfully controlled the music enthusiasts with the most updated event ticket distribution and management, including the RFID wristband that was used not only as a valid ticket but also as a platform to provide cashless transaction inside the venue.
Loket for Business, the best event management service provider
One of many noticeable features of those events, besides being successful events with a huge number of visitors, was that the event organisers worked with Loket for Business which is known for their experience in providing end-to-end solutions for promoters or companies with big scale events. They provide the best event management technology including event ticket distribution and management, audience engagement, and data analytics to their partners.
If you need help to create big scale events, Loket for Business will be the best partner you can have. For more information, click here.