2019 is now underway. NOW! Jakarta asked some of our partners in the diplomatic, education and cultural fields about their hopes for the year ahead. These are some of their responses.
Heather Powell, Chairwoman of British Women's Association
"With a new year comes change and each time the British Women's Association is constantly adapting and adjusting to support the expat and local community. BWA starts the year at a new location and is looking forward to combining resources with other similar organisations to bring a wider selection of activities and events to suit all tastes. We will once more work with local companies to support the economy where possible. BWA thrives on getting to know new people before they even arrive in Jakarta and we are receiving fresh enquiries constantly. There is definitely a "buzz" about the country with new restaurants and meeting spots popping up across the city. 2019 will be another dynamic year undoubtedly!"
H.E. Moazzam Malik, British Ambassador to Indonesia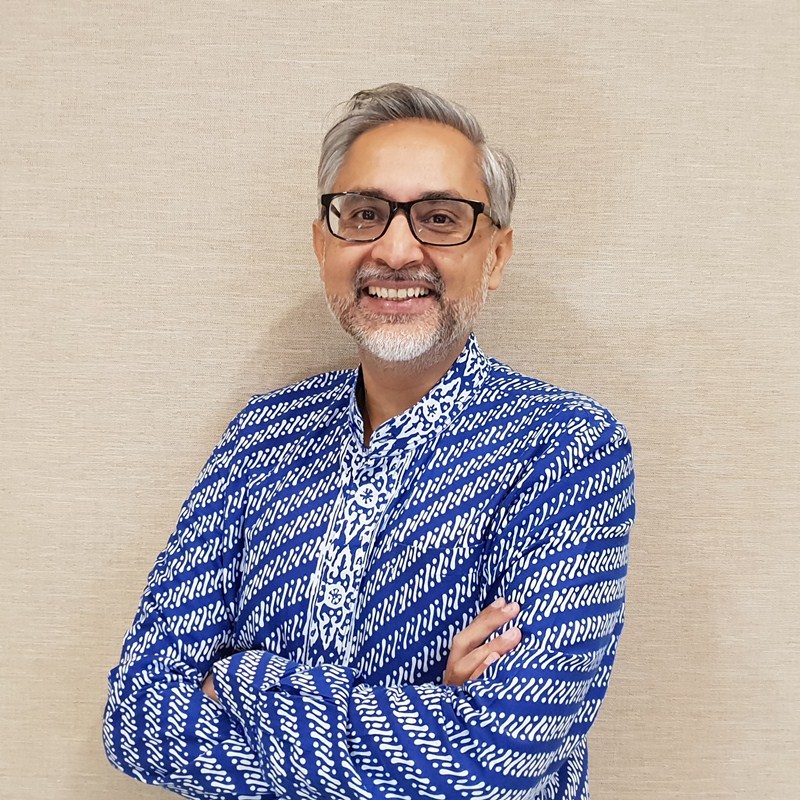 "I'm an optimist. It's the only way to live! So, naturally, I think 2019 will be better than 2018. Indonesia will enjoy its first ever simultaneous election. And whilst democracy is always "noisy" – including back at home in the UK – I am confident the electorate will chose wisely, opening doors for Indonesia to continue its journey as an emerging democracy and G20 economy. I am excited that Indonesia will be joining the UN Security Council in January as we need the big Asian countries to play an increasingly active role on the world stage to help solve the many challenging problems that we all face.

Our bilateral friendship already spans business, security, climate change, culture, education and many other areas. There's more to come in 2019… This year the UK and Indonesia will be celebrating 70 years of diplomatic relations. The London Book Fair has designated Indonesia as its focus country with various literary and cultural events planned throughout the UK. And we will open a new UK embassy to the ASEAN in Jakarta. As you know my motto is: bekerja bersama, berhasil bersama!"

ASEAN Women's Circle of Jakarta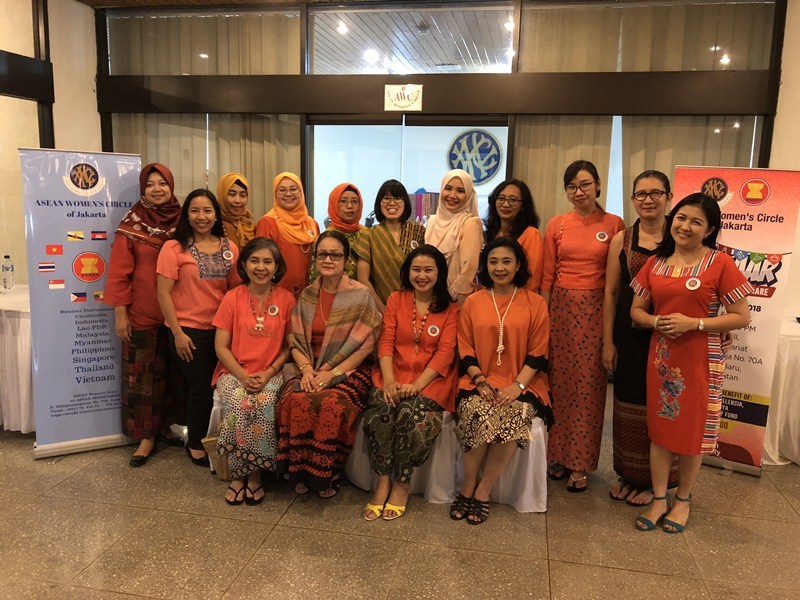 "Asean Women's Circle (AWC) of Jakarta has taken am active role to promote ASEAN through "ASEAN Education Day" where AWC together with the ASEAN Secretariat go to selected schools and introduce ASEAN's vision and missions.In the future AWC will continue to promote and focus on skills training and entrepreneurship programs for women and people with disability. Moreover, we also hope in 2019 that AWC could do more programs that involve youth considering the important of digital communications and media."
Peter MacArthur, Ambassador of Canada to Indonesia and Timor Leste
"Canada and Indonesia face an exciting 2019 with both democracies holding national elections in April and October respectively. Because of the threat to global growth, we will seek to manage trans-Pacific trade tariff and other economic tensions through the WTO, G20 and APEC. In this connection, Canada hopes for reduced economic nationalism and increased mutually beneficial foreign direct investment both ways. We can look forward to expanded infrastructure such as the new Surabaya-Jakarta toll road while our two national capitals will open LRT/MRT mass transit systems this year. Technological disruptions affecting business will be evident in, for example, self-driving electric vehicles and 5G telecoms beginning to take off. Wind farms and solar parks will continue to multiply opening up more opportunities for Indonesia and Canada to reduce carbon emissions. At multilateral levels, addressing climate change and the oceans, humanitarian support to those most in need and peacekeeping security operations increasingly involving both genders will be aided by Indonesia commencing it's 2019-20 UNSC membership. Canada is seeking to succeed for the 2021-22 UNSC period building on Indonesia's contributions in advancing the UN SDGs in areas of common interest--inclusive support to the world's most disadvantaged, women's empowerment and reduced inequalities, whether they be human rights or economic in nature."
Hanna Keraf, Co Founder & Chief Community Officer at Du'Anyam
"We hope that more young women will join in our weaving activities so they can more financially independent and can make independent decisions about themselves, their health and the lives of their children."
Vittorio Sandalli, Ambassador of Italy to Indonesia, Timor Leste and ASEAN
"2019, marks the celebration of the 70 years of the establishment of diplomatic relations between Italy and Indonesia. Thus many exciting events are planned for next year. The main focus of the celebration will be the contemporary art and science installation titled "Italy: The Beauty of Knowledge" that presents an immersive and engaging experience, which aims to communicate the dynamic and beautiful nature of the quest for knowledge and research in Italy."
Shawn Hutchinson, Principal of ACG School Jakarta
"2019 will see ACG School Jakarta continue to implement a clear vision for outstanding education. We will maintain our high academic standards, build on our reputation as an outstanding provider of international education, and recruit, develop and retain inspiring teachers. I have loved my time at the school so far, and I look forward to the challenge of ensuring we provide a world-class education right here in Jakarta."
Peter Stettler, General Manager of GM Grand Hyatt Jakarta
"The year ahead looks promising as we are set to begin our hotel renovation this year. This long-awaited revamp project will transform our guests' experience. The new guestrooms and suites will be available floor-by-floor until all of our 427 rooms are renovated. The newly opened Hyatt Regency Bali and the upcoming Park Hyatt Jakarta will not just bring a new Hyatt signature experience for our guests, but they will also strengthen our brand presence in Indonesia. Through the addition of Two Roads, we are excited to deliver more compelling experiences and benefits for guests and World of Hyatt members."
David Butcher, Principal of British School Jakarta
"At British School Jakarta, we are very excited about some of the developments that will further cement BSJ's position at the forefront of school education in Indonesia. The process of introducing new academic curricula is well under way with the implementation of the IB Middle Years Programme (IB MYP) and the IB Careers-related Programme (IBCP), both of which will start in August 2019. To support these positive changes to the education offered at BSJ, we are also in a very privileged position that in January, Professor Mette Boell from Massachusetts Institute Technology (MIT) will be working with our staff and students on their initiative Compassionate Learning Systems led by the world renowned MIT lecturer Peter Senge. In addition, to assist in our implementation of the IB programmes at BSJ, Mrs. Jane Drake, Head of Curriculum Innovation & Alignment at the IB will be here at same time and will be working with staff on how to use Compassionate Systems to compliment the introduction of the IB MYP & CP."
Singgih Susilo Kartono, Founder and Designer of Magno-Spedagi
"In 2019 we plan to focus more on working for the local market and making bamboo bicycles to widely be used in the community.We will also collaborate with Spedagi Japan and Kashmir Innovation Lab where we will develop Spedagi Japan's products using bamboo from Japan with Japan's best technology. Also, we will continue to perfect the village-themed social movement which has now inspired many young people to work in village through collaboration with many parties as a follow-up to the 3rd International Conference on Village Revitalization which was held in November 2018."
Wida Septarina, President of Lumbung Pangan Indonesia Foundation/Foodbank of Indonesia
"In line with FOI's vision to develop equal access to food and to support the UN's SDG targets 2 (zero hunger) , and 12 (responsible production and consumption), we're hoping for the growth of people's awareness of their community especially with regard to food waste, so that nobody suffers hunger and that food waste is minimised."
Marc Piton, Director of Institut Français d'Indonesie (IFI)
The French Institute Indonesia wishes all Jakartans a Happy New Year 2019 filled with successful events celebrating the time-honoured and strong bilateral ties in both diplomatic and cultural scales. A wide range of exciting events are to be expected for the upcoming year with the French Institute Indonesia, ranging from debate of ideas, culinary experiences, gourmet workshops, dance and music performances, as well as daily classes of French language and movie screenings.
Joyce Nijssen, Manager of Erasmus Huis
"The year 2018 has been quite a ride for the Erasmus Huis: it is completely renovated, has a new look and feel and has been re-opened with a spectacular event at the end of November. Reflecting on 2018 during my Christmas Holidays I felt a lot of gratitude towards our faithful audience, who supported us along the way from renovation till reopening and who showed a lot of appreciation of the final result. Now, we are ready to start 2019's program! To give you an idea: our diverse and inclusive program offers dance, music, exhibitions, lectures, discussions and many more interesting events."
Goethe Institut, Dr. Heinrich Blömeke
"As Goethe-Institut, we are excited to continue a mutually enriching cultural exchange with a diverse, tolerant, and forward looking Indonesia!"
Korea Tourism Organization for Indonesia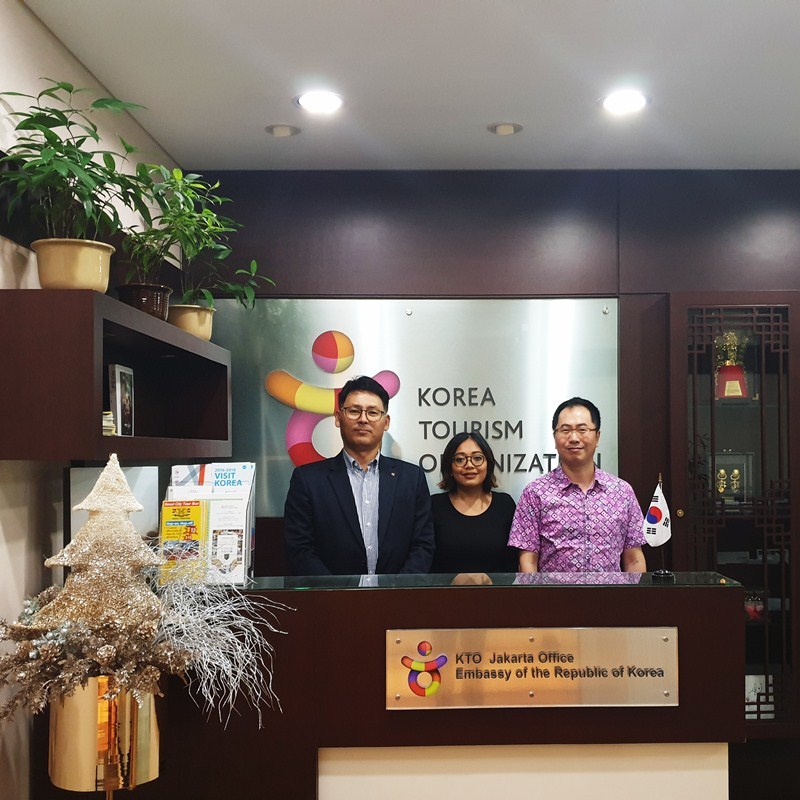 2018 marked the 7th year of KTO Jakarta's work in promoting Korea's tourism in Indonesia. We believe that 2019 will be more special as we plan to have more fun and exciting projects. Besides major cities, there will be more trips to second tier cities in Indonesia to get opportunities to work together with local tourism industries.
Our hope for 2019 is that there will be a significant development in inter-Korean relationship as DMZ will be opened as the peaceful symbol between the two Korean nations. We also hope that there will be more expansion in tourism and people exchange between Korea and Indonesia in the future. Obviously, we hope that the number of Indonesian tourists visiting Korea will increase this year.