NOW! Jakarta spoke to Dini Aryani Criddle, the founder of Tanamera Coffee about the brand's philosophy and success.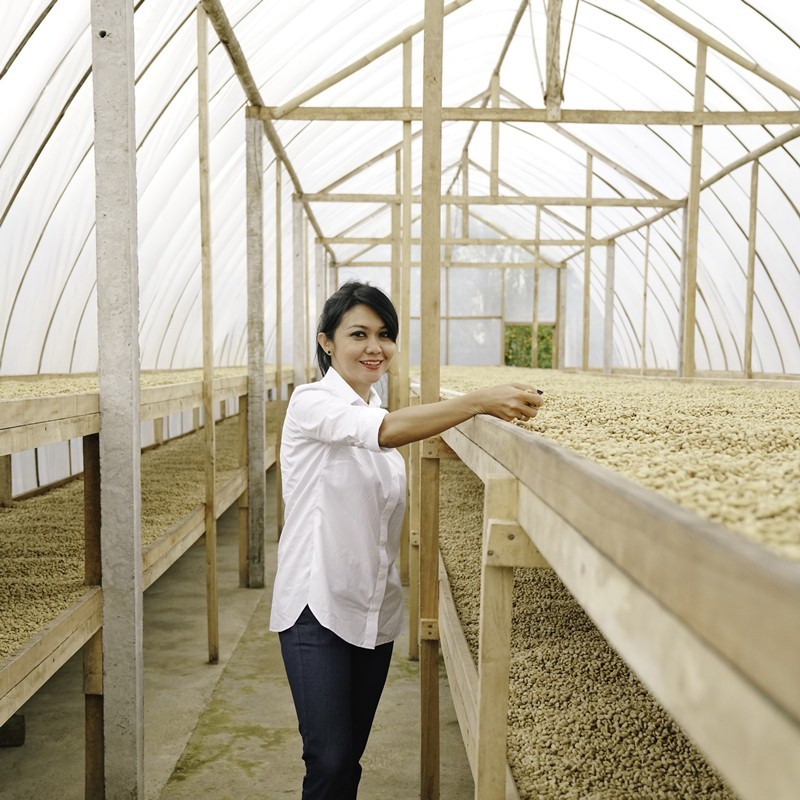 First of all congratulations on your continued expansion. I hear that three more stores are being opened. But let's start at the beginning: why coffee? Is that your background, or your passion?
I've always liked the F&B Industry and I love drinking good coffee. I saw there was an opportunity to prove how good Indonesian coffee can be, so my mission was—and still is—to have Specialty Grade Indonesia Arabica Coffee recognised and craved internationally! In time I hope we produce a lot more high quality coffee as a nation and, in turn, help raise the living standards for our many coffee farmers.
Coffee is not only popular in Indonesia, it's almost an obsession, but isn't the competition really very high? Isn't this a tough business?
Yes, coffee is very competitive, but I believe Indonesia has a uniqueness with the beans from Sabang to Marauke thats makes us different from other countries. We are one of the few coffee businesses that focuses solely on Indonesian coffee. I always believe we will continue to succeed and can prove internationally how good Indonesian coffee can be when following the right processes.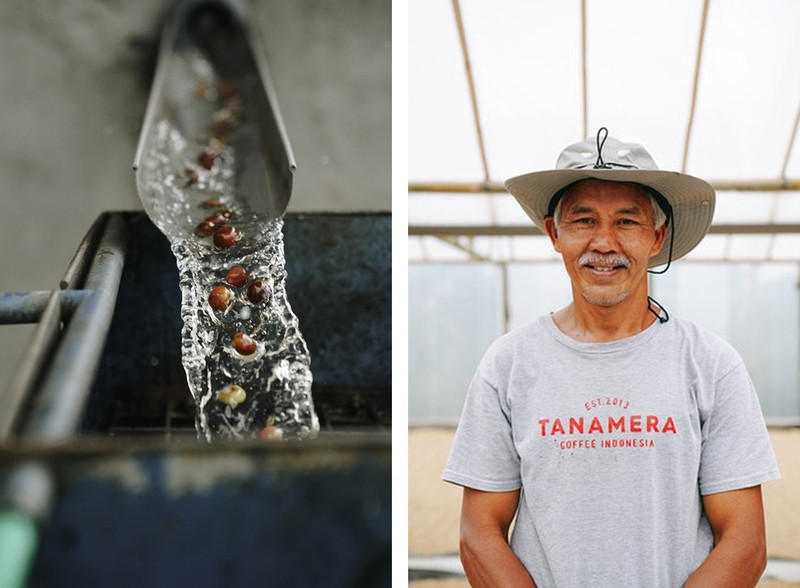 What makes you sure that the Tanamera brand is distinctive enough to compete with the many brands out there? What are your unique brand strengths?
Key to our brand is consistently good coffee. I believe strongly in ensuring strict processing for the supply of green beans as these contribute 60 per cent to the quality of a cup of coffee. So our efforts working directly with the farmers to achieve high quality is a standout feature of Tanamera Coffee. Also our commitment to using the best equipment and people for roasting through to serving your cup of delicious Indonesian coffee.
You are now working on your tenth store, where are they and what factors decided you to choose the locations?
Yes we have 10 stores already open, with six in Jakarta at the moment (Thamrin, Serpong, Kebayoran, Pantai Indah Kapuk, Pacific Place, Mega Kuningan, plus Bali, Makassar, Yogyakarta and Surabaya. We will open two more stores before the end of the year. One in Kemang and Surabaya (designed by Andra Matin). We are really looking forward to Surabaya as it is our first complete build and have another great partner there to execute this. We have had lots of sites offered to Tanamera so we have been getting better at choosing successful locations! First we need to ensure the location meets our customer profile and then we need to ensure we can build to our standard that makes our customers comfortable.
Do you have special training for Tanamera operatives? Is it back of house or front? What special skills do they have?
We have a full management & technical team, so before a launch we always make sure every team member is fully trained and we always regularly audit and check each store to make sure we are consistent across the brand. The special skill is having the sensory ability for all our baristas and then their operating skills for grinder calibration through to the coffee making.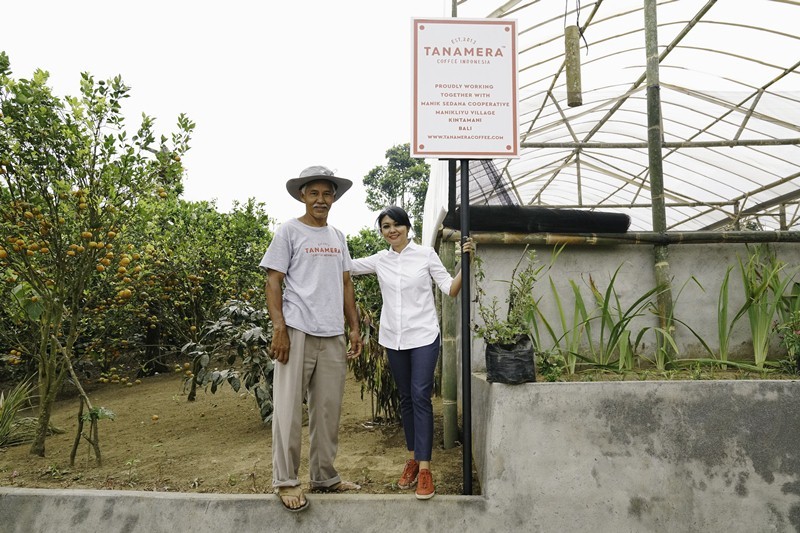 I understand you have created special relationships with your coffee farmers. Can you tell me about these?
We are very serious in our working relationship with the farmers, sharing knowledge, having regular visits to the plantations and showing/discussing what we need to achieve international standards. We have been working hard in Bali on a farm processing model that can be shared across many farmers/locations at a relatively low capital outlay to help produce more higher quality coffee. The farm is in Kintamani, Bali. It's very exciting and we are looking to doing a lot more each year going forward.
How would you describe the experience that I will have when entering a Tanamera store?
It is not only coffee, its the whole experience. Friendly baristas, nice decor, a red flower on each table, good music, and of course the most important thing— 'good coffee' from across the Indonesian Archipelago!
What about the future? Are you able to share your plans?
In 2019 we will continue to open more stores (several are already underway) and we can't wait to open our first overseas outlet! We also have several new coffee products coming, it's all very exciting!


_______
This article is originally from paper. Read NOW!Jakarta Magazine October 2018 issue"A Jakarta Smorgasbord". Available at selected bookstore or SUBSCRIBE here.