The adoption of technology in architectural practice has undoubtedly allowed this creativity to be more easily achieved, but it has also enabled the industry to extend its business proposition far beyond its traditional remit of design and construction.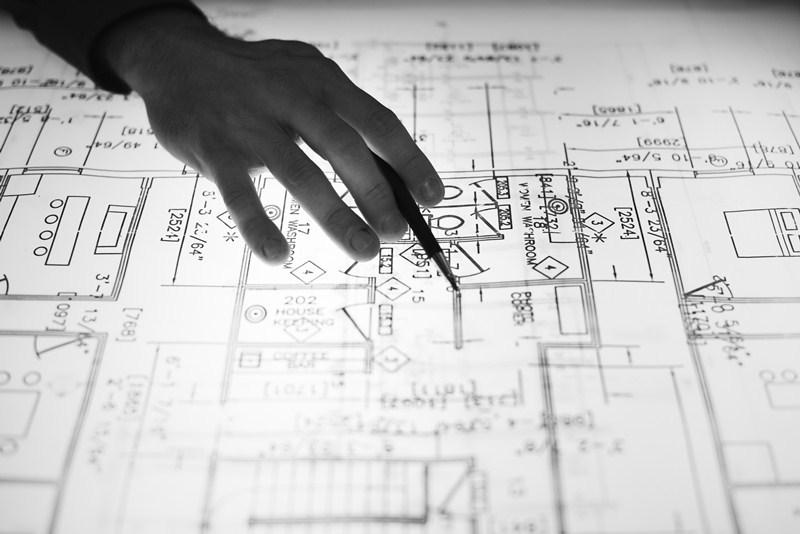 Architecture is an industry defined by evolution, writes technology website, Foundry. Architects now have the potential to become fully fledged service providers, creating new revenue streams and ongoing client relationships by embracing new technology.
Since the beginning of the decade, developments in Internet of Things (IoT) technology have enabled the rise of the 'smart' building. Having complicated sensor networks interwoven throughout new-builds is now the norm, with building management systems able to control all aspects of maintenance centrally - all while collating vast amounts of valuable data.
By linking data collection with augmented reality (AR) technology, architects may be the driving force behind a more efficient, technologically empowered form of building maintenance service.
The shift, say architects in published reports, is altering both the process and end result of a new breed of innovative architecture that is disrupting the industry and heading in unexpected and exciting directions.
Technology in architecture—from computational design to apps—has architects doing more than designing and supervising the construction of buildings. They are pursuing new horizons in design, chasing algorithms, experimenting with adaptability, robotics, 3D printing and reality.
Today's architects have access to data and analytics that allow them to focus more on innovation versus production while optimizing performance.
Generative design mimics nature's evolutionary approach to design. It uses the power of computation to explore thousands of design options; there is no single solution.
Designers input design goals and specifications such as materials, manufacturing methods and budget into generative design software. The software then uses cloud computing to explore potential solutions and generates numerous design alternatives. From each iteration, it tests and learns what works and what does not work.
Architectureal Apps and Cloud Services
Technology in architecture may take many forms writes Ricardo Alvarez-Diaz. One such form is the smartphone—forever getting smarter and more indispensable. As architecture software developers deploy apps for use during every project stage—from conception to completion—architects are learning to rely on them to better serve their clients, he notes.
Touchscreen technology allows architects to sketch directly into software that can be translated into 3D modeling apps. Building information modeling (BIM) saves time, increases transparency, enhances details, records changes and encourages collaboration. Using visual scripting tools such as Grasshopper and Revit, architects can streamline their processes, quickly iterate, explore and deliver solutions. NVIDIA Iray servers allow them to create higher quality renderings.
Meanwhile, increased use of BIM technology is driving the need for cloud-based design products and services that make it possible for everyone working in a project to access project information at all times.
Virtual, Augmented and Mixed Realities
Virtual reality offers architects an exciting, dynamic way to collaborate with each other and present ideas to clients. Use of virtual reality technology in architecture is expected to grow as firms, virtual reality companies and BIM software developers work together to create more seamless virtual reality workflows. Some firms are using virtual reality to allow clients to "walk" through projects before these are built, engaging them in the design process.
Augmented reality is taking off thanks to advancements in products that facilitate a greater connection between the physical and digital realms of architectural design. Augmented reality applications allow users to overlay building plans, marketing materials and other 2D collateral on a 3D BIM model.
Further opportunities lie in mixed reality, also known as hybrid reality. Mixed reality merges real, physical environments and virtual, digital environments to produce new environments and visualizations where physical and digital objects co-exist and interact in real time. Using mixed reality, clients can see a physical location be transformed with virtual architectural modifications and interact with those virtual elements in the physical space where they are.
Cutting edge, science fiction-like, 21st-century technology is here, and its impact on architectural design and innovation is undeniable—and just getting started.