Although his contemporary work are recognised as local and international art assets, Eko Nugroho never forget Yogyakarta, the home that inspired him so.
Eko Nugroho is a prominent contemporary artist whose name is in the global radar is synonymous with plenty of achievements and merits throughout numerous international exhibitions around Asia, Europe, Australian and America. His thick Javanese accent reflects his humble character, which pretty much amplifies many of his respected works. Eko Nugroho is someone that you'd want to talk to about anything art.
Back at his studio in Tirtonirmolo, Bantul, Yogyakarta, Eko Nugroho expressed his ideas and produced notable art that would made him as one of the most important figures in Indonesian contemporary art. The 42 years old artist grew up during the period of upheaval and awakening moment of reformation, and he always has critiques and socio-political commentary in his expanded body of works. Furthermore, these are questions about democracy and identity.
"I do so many things in my studio. I work here, develop ideas and even run events. I like to work with communities—it will always be my recreation. Jogja's wonderful atmosphere keeps inspiring me to create my works. There are many to explore. It's a home where I can keep myself grounded as an artist".
His visual language is instantly recognisable by any self-respecting art enthusiast. A multicolour composition with an amalgamation of vibrant complexity and signatory facial masks easily draws people in with subtle hints to mural and comical aesthetic. Inspired by both local tradition and popular culture, his distinctive work frequently garnered the attention of international media and art publications, including one such as the New York Times.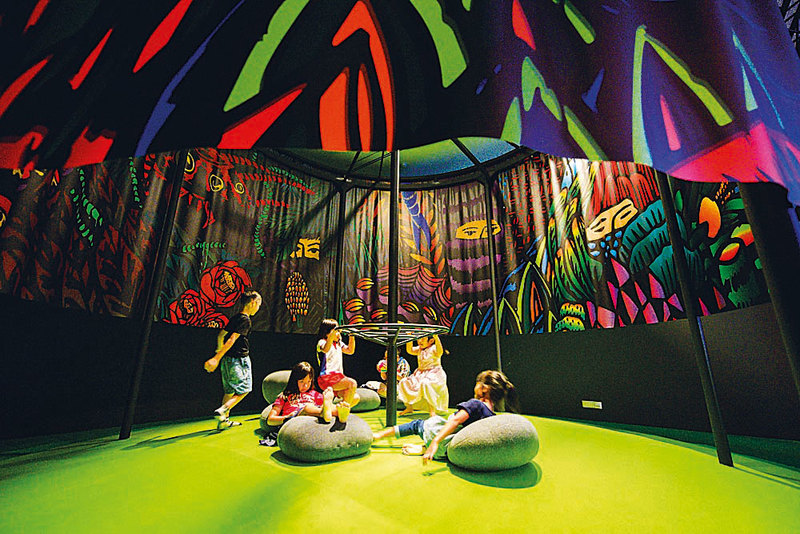 Under the umbrella of Studio Eko Nugroho, the Indonesian Art Institute graduate has established a number of projects, including Dagingtumbuh Comics, which he later developed as a merchandise brand, namely Wayang Bocor and Eko Nugroho Art Class. "I have critics to my comfort. I never stick to one particular medium. There are infinite possibilities to explore that could extend our horizon of creativity and visual vocabulary".
"I established Dagingtumbuh in 2000 and it's an open space for wild ideas and creativity for young minds because at that time it's really hard to find space for emerging artist. Since it was first introduced in 2008, Wayang Bocor was my response to the unpopularity of traditional art by turning them into something more exciting for young people to explore with reimagined characters and relevant narrative".
Although his contemporary work are recognised as local and international art assets, Eko Nugroho never forget Yogyakarta, the home that inspired him so.
Despite his street art background, Eko is no stranger to the luxury world. His work Republik Tropis (Tropical Giant Square) on fabric was adopted by one of Louis Vuitton's scarf collections for Fall-Winter 2013 under then creative director Marc Jacobs. The French luxury brand was taken in by Nugroho's aesthetics and asked him to design a limited edition of LV square silk scarf together with British artist Eine and Tunisian artist El Seed. Fashionistas got to see his exuberant works at LV Capsule Exhibition in Senayan City during the fashion week season in 2018.
His giant mural works The Garden of Democracy at ARROTEL Gajahmada Semarang is his most recent collaboration with the hospitality business and a reunion with his friend, Indonesian architect Andra Matin, who worked on the hotel's design. Their duet was once again a natural match after their last collaboration for Potato Head Beach Club Bali, where Nugroho built The Bouquet of Love (2017) installation and Andra Matin designed the coliseum.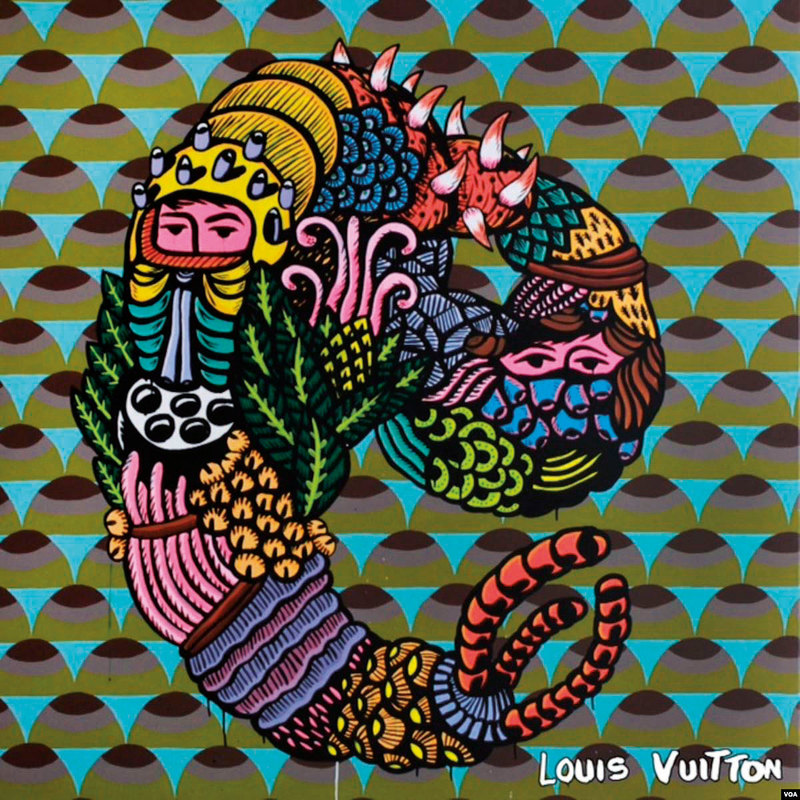 "I am always open for collaboration. It's fun to work with a welcoming community. It's important for artists to get together and dish out our creativity. We could always exchange ideas and even discover a clearer identity in our artistry".
Art for a Better Future
After more than 20 years of experience in contemporary art, Eko Nugroho is not stopping anytime soon. He built a team of art pedagogues to teach drawing and painting to children at Eko Nugroho Art Class, which was founded four years ago. By establishing a platform for expression, creativity and recreation, Eko is doing his part in preparing future generations to be aware of the environment and develop empathy to other beings.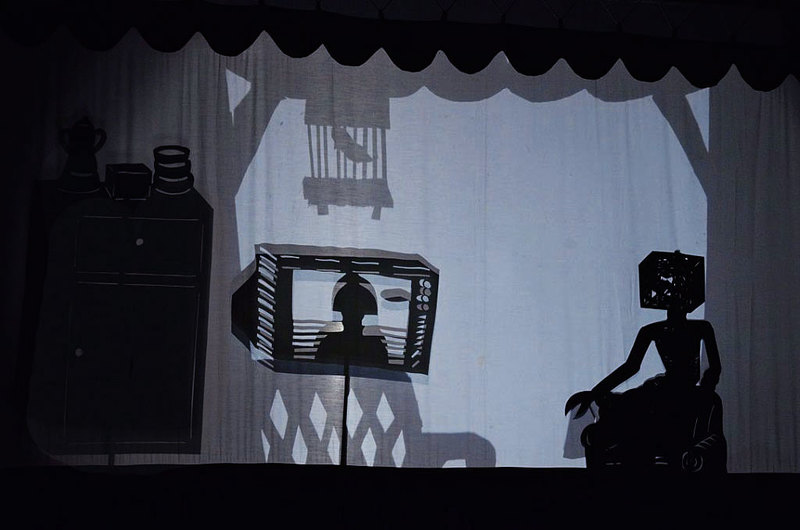 During the celebration of National Children's Day, Eko Nugroho Art Class collaborated with Nanamia Pizzeria on a workshop about tumbler painting as part of an education programme about art, culture and the environment. His commitment toward youngster can be seen from his recent installation, Memories of Fireflies in Children's Biennale 2019: Embracing Wonder at the National Gallery Singapore.
"We've created a platform where kids can play with their fantasy and trigger their creativity. Art can be very important today since many of our children are living in a fragmented society and harder circumstances. Art can help our sensibility and it can be great therapy for all of us".
Discover Eko Nugroho's works on www.ekonugroho.or.id and follow him on Instagram @ekonugroho_studio.