The Dutch cultural institute in Jakarta had the honour to present Metropolis, a solo-exhibition by Dutch photographer Martin Roemers. With an interest in urban culture, city life, chaos and urban energy, Roemers is thrilled to have captured the essence of the world's megacities, including Jakarta.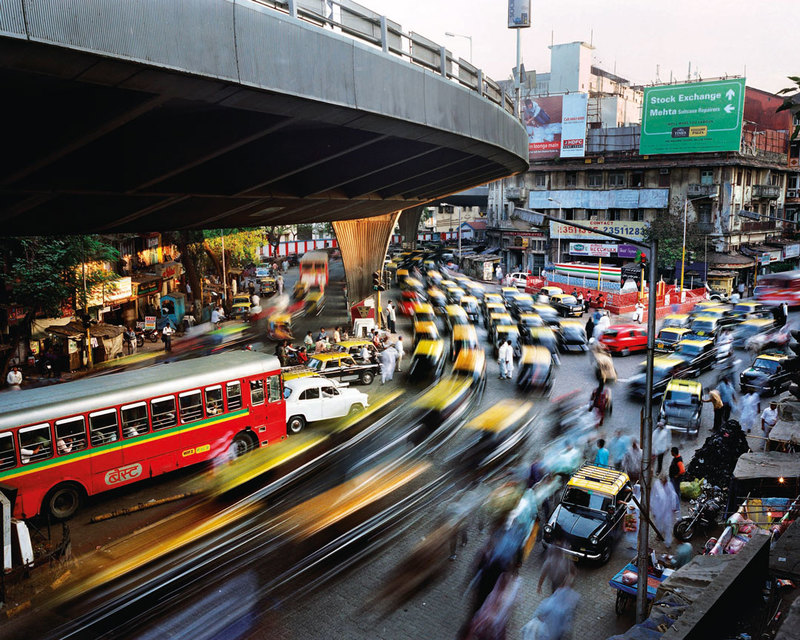 Roemers is able to present the human condition and behaviour without words. Metropolis is a report of his travels to mega-cities with over 10 million citizens. He sought out a great number of these metropolises, ranging from New York City to Jakarta. In addition to receiving international awards and nominations, Roemers won a second prize in the 2006 World Press Photo contest for his Never-Ending War portraits. He subsequently received a first prize for Metropolis in 2011. Roemers recently visited the Big Durian in order to complete his photo exhibition project on Metropolis. NOW! Jakarta is pleased to present you an interview with him about his exhibition in Jakarta and the exciting and dynamics of the city.
"When you visit the exhibit, look for the many small stories on the images. The longer you look, the more you will see."
Tell us how this project began. Which city did you visit first?
This is actually the biggest project I have ever done in nearly eight years. I have always been interested in urban culture and city life. My admiration about megacities like Mumbai and New York brought me to the concept of Metropolis. I started in Bombay, where I was completely struck by the tangible energy, chaos and vibrancy of a city like this. The city was so crowded with people, noises and smells. There is no personal space, yet the thing is that nobody seems to mind it all. When I visited Bombay, I photograph things and made personal pictures that become the seeds of a larger project.
In 2009, a report from the United Nation (UN) showed that 80 per cent of the world's megacities are expected to expand by 2030 with more than 10 million people. The UN expects strong growth in megacities including Mumbai, Shanghai and Beijing. I then started to develop the concept of the story without naming it "Metropolis". I was thinking to visualize life in megacities in only one glimpse that tells it all. Next step was I was thinking of the speed, time and exposure. Eventually, I arrived at this concept of using long-time exposure to try to visualize results in pictures.
What are some of the most intriguing elements that you have found during the project?
For me, it was when I came to a country where I have never been before. I learned about new cultures, how they build their cities, how they live and survive, especially in a megacity. I really enjoyed making this project. What I want to show here is a different perspective from the narrow day-to-day view, so that they can compare their own city to other cities around the world.
I also want to present the growth of these cities, which is a consequence of economic migration, and so I was thinking about how to display it in one single image. If you have a look at these images I have taken, many opportunities occur ranging from the dynamics of the city, chaos, energy, hustle and bustle to chances to find jobs and make money. However, this doesn't always apply to everyone. You see there are also images that portray people as part of an informal economy, and they end up working on the streets, informal trades or sometimes begging. As you can see, slums are part of this series as well. These are very intriguing I think; to think of megacities that are not always 'modern' or 'luxury', but you find a balance there; another interesting element to see what's behind the modern world.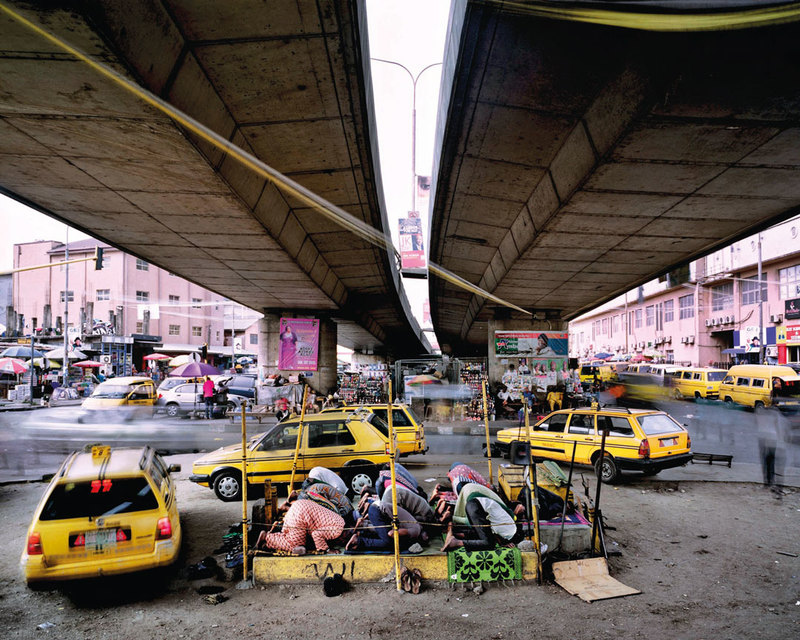 Sounds great! When you travel around the world, you become a world citizen and the citizen of these metropolises as well. How does that make you feel?
The nice thing is you get to see the city and the people who live there. Not only do you see that they have so much in common, but you also see the differences. I mean that's all nice to see when you have the opportunity to travel around these countries with all big cities they have, so you really feel that people have so much in common than they think they have. People have to deal with the same situations, you also see a lot of people here who have to survive the city and live a difficult life. You see it everywhere. It's not a nice thing of course, but there's something I believe that you can learn from living in a big city.
Any strange or unusual stories to share from your travels?
There are different kinds of cities in a sense of whether it is organised, or not? The most interesting ones are the not-organised at all, where everybody can do what they want; I mean, literally what they want, like with infrastructure for example, there were cases where I found slums behind the tallest and grandest urban buildings. It's a strange feeling for me to see the consequences for people, the consequences of architecture and the environment, but it's also very intriguing to capture this strangeness in a photograph.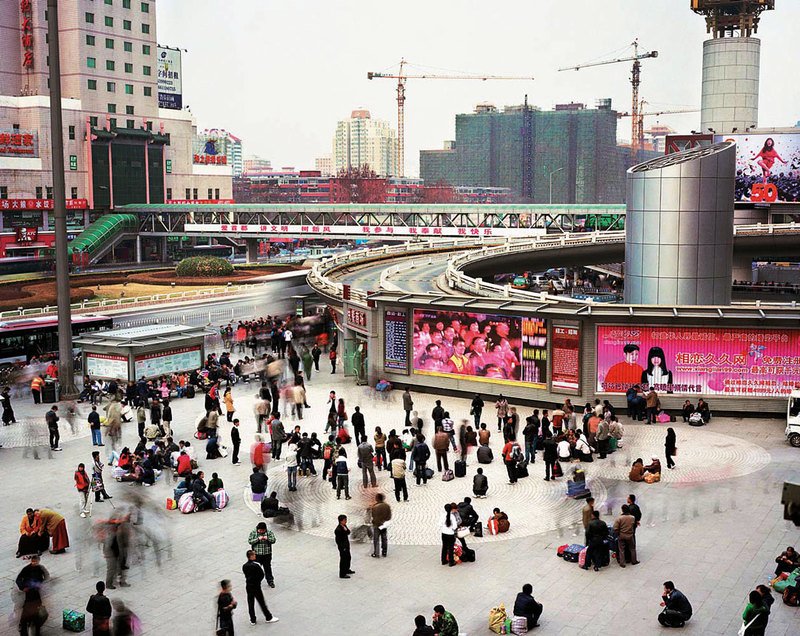 Beijing, Shanghai, Guangzhou and Tokyo are the most interesting cities for me. The other thing that I noticed when I first came in a city like these is that they're all new, modern and I bet there's a lot of money going around. Not only are these cities well-organized, but they're a new world compared to Europe where I come from. In my opinion, Europe is much older and a little bit out of date compared to these modern cities like Beijing, Shanghai, Guangzhou and Tokyo. If you go outside a modern city like Beijing, then it suddenly becomes a whole different story.
Did you come across any major issues? Tell us more about the photo stories.
There are cities that are expanding and getting bigger, but also there are cities that are not prepared for developments, and thus they have problems (or prone to problems). Cities like Beijing, Shanghai, Guangzhou and Tokyo are cities of the future. Future cities provide immense possibilities to enrich the lives of their inhabitants despite depressing challenges; from environmental threats, liveability, to diverse populations. In some aspects, these megacities and the people living there are more advanced and sophisticated than the cities and people in Europe. There are some cities in which people are using the beach as toilet, and this is such a big problem don't you think? There are more problems like this, for instance, encroaching slums.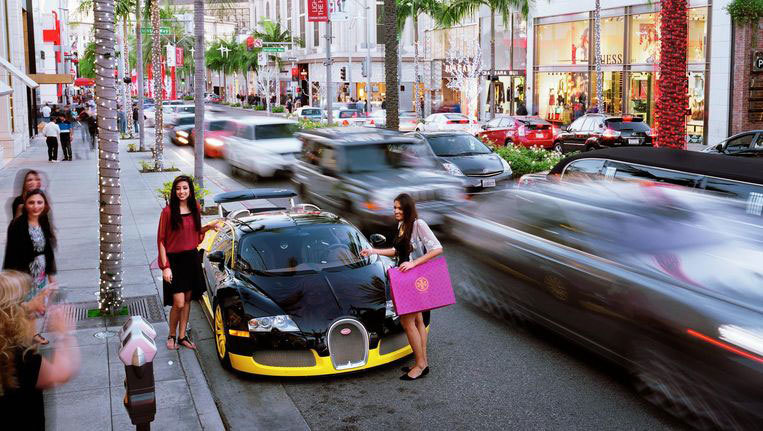 Besides, you also see social differences on the other side of the world, like in the USA; I took some photographs of the very rich people living in Beverly Hills. What makes this project special is that of course, it's about megacities, the city life and people with different backgrounds and life missions, but it also says something about the society. If you take a closer look at these images, you can get a lot of stories out of it; not only about the city itself but also about how the city functions.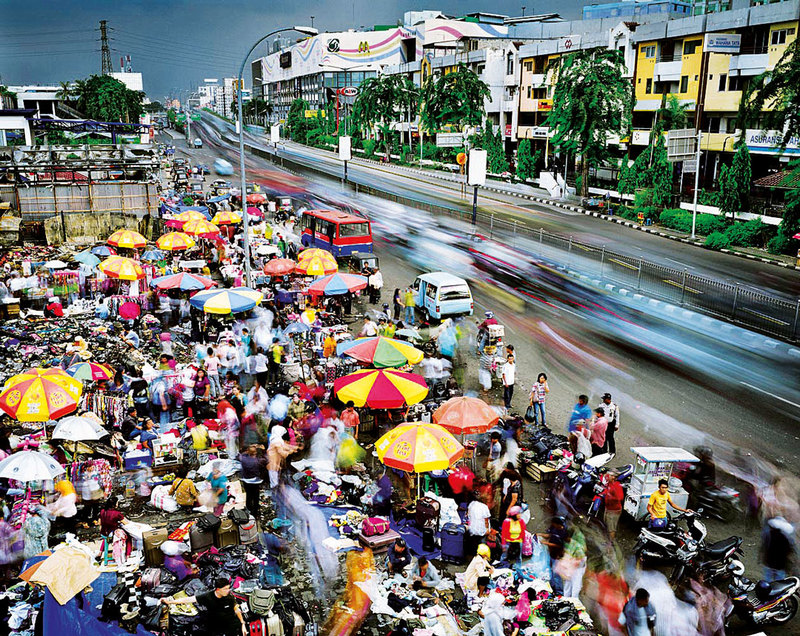 You took a picture of Pasar Senen, Central Jakarta. Any comments on that?
What you see here is that this area used to be a shopping market which was then burnt down. People then improvised and turned it into a market. I think this is unique! It's very interesting to see people fill up an empty spot. If there is an empty spot, it's immediately filled up. And people here know things! They know how to manage the empty spots, and especially they know exactly how to make a living out of it. They see an opportunity, and they grab it!
Tell us about your experience in Jakarta.
I got this great young photographer who was very helpful. His name is Dian Ali Rahman, and he could not be here at the moment, as he is currently living in Yogyakarta, Central Java. He shared with me a lot of things about Jakarta. He knows the capital very well. He took me from location to location by his motorbike, and I had a great time during my visit and exploration in Jakarta. I really liked it! Jakarta is complex yet amazing! I have met many nice people here, who helped me while capturing moments of the chaos and the dynamics of the city.
Visit www.martinroemers.com to get to know more about him and see his other projects.
Metropolis exhibition opens on 20 June – 23 July at Erasmus Huis Jakarta.