Atreyu Moniaga Project's Mixed Feelings 04 consists of female artists opening up about their struggle against anxiety, perfection, loneliness and bipolar disorder.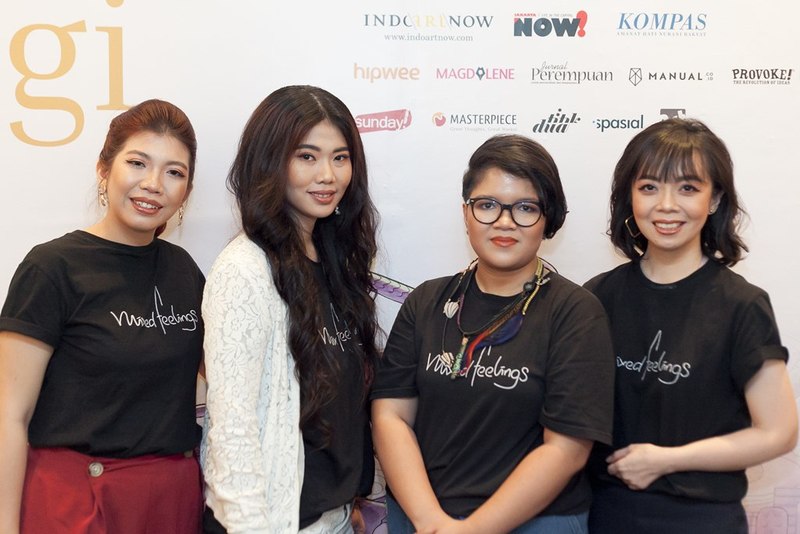 Elle Dhita, Dinan Hadyan, Jessie Tjoe, and Sol Cai are selected finalists whose works were exhibited in Mixed Feeling 04: Kintsugi at Tugu Kunstkring Paleis. Coming from different ages and careers, these young women found their moment of truths throughout a one-year incubation process, which allow them to create an honest visual narration on their artistic works. The depiction of their illustration resonates to broader issue as their personal journey in experiencing different kinds of struggle is exposed in public.
A total of 55 illustrations on various mediums has its dark side, and some people might perceive it as a daring attempt to reveal the shame. Manifested in the exhibition titled Kintsugi, meaning a method of repairing broken pottery by mending the areas of breakage with lacquer dusted gold, these artists try to be transparent about their state of being by expressing their broken side through artistry.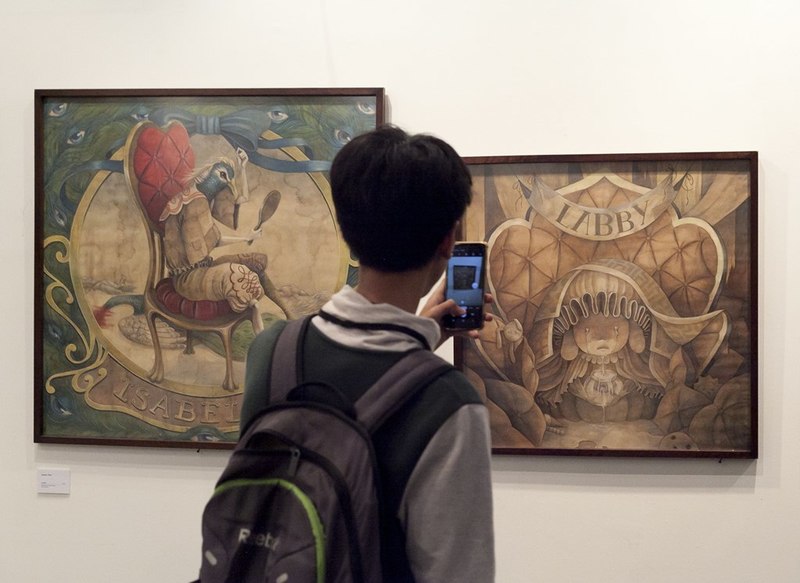 Frequently creating a perfect image from sculptured persona of South Korean celebrities has rendered Dinan Hadyan to feel imperfect and self-conscious about her own body. "In contrast, we don't want to cover ourselves to make everything looks fine. We use these vulnerable moments as the main attraction of our work. My work is questioning the idea of perfection," explained Hadyan, who used to work as a freelance illustrator to create K-Pop figures for fandom.
Using gouache and coffee grounds, Jessie Tjoe's surrealist illustrations depicted her anxiety, shared by many women in the era of social media. Tjo manifests her fear and personal insecurity with eccentric tarot characters. "It can be anyone's problem and hopefully everybody can relate. I learned to accept myself throughout this process," Tjo explained.
Elle Dhita spoke of her loneliness as an immigrant and minority when she worked at an animation company in San Francisco, United States. Inspired by Disney aesthetic and Japanese painting, Dhita illustrated pieces of her memories, which involved strangers who had helped her a lot while living far away from her family. "I've felt terribly alone when I was an immigrant and a minority. I faced a lot of culture shock where I didn't fit in with the society, which led me to loneliness. In different walks of life, people may have the same experience," Dhita added.
Sol Cai, diagnosed with a bipolar disorder, decided to speak the truth about her severe struggle and difficulties on canvas. A job as a commercial illustrator was slowly killing her creativity because her monotonous work offered little space for freedom of ideas. "Now, I can fully express myself on canvas, which helps a lot for my therapy. I managed to overcome depression and stigma, but I want people to know that they are not alone. I have embraced myself and accept my condition as a part of me," Coi said.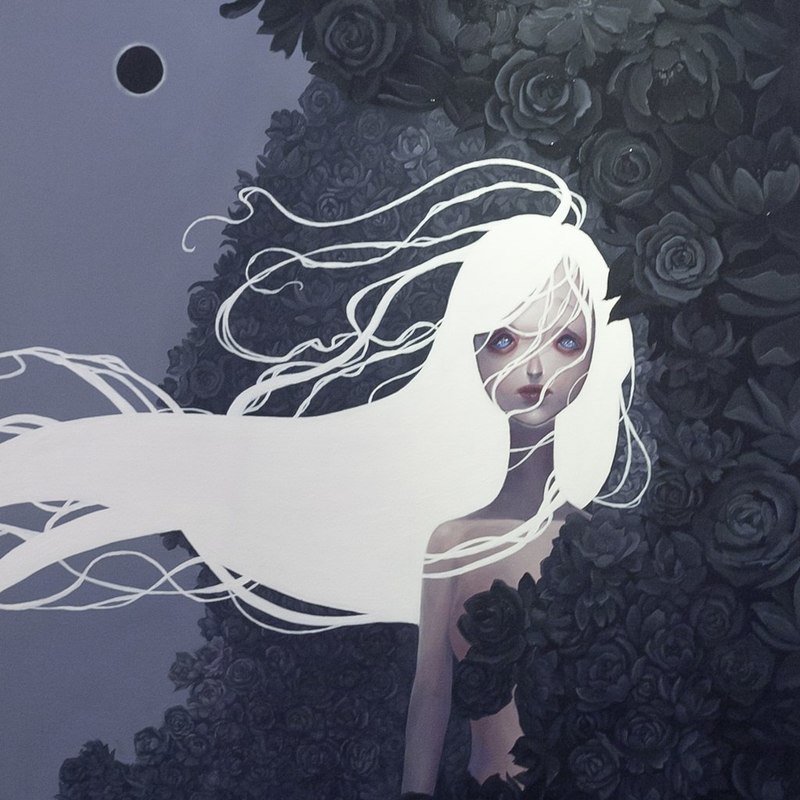 Atreyu Moniaga Project "Mix Feeling 04 - Kintsugi" is on until 15 August 2019 at Tugu Kunstkring Paleis (level 2), Central Jakarta. For more information about Atreyu Moniaga, follow its instagram @atreyumoniaga.project