Indonesia's beloved capital city is celebrating its 492nd birthday this month, bringing renewed hope for the future. Will Jakarta's new infrastructure actually change the game?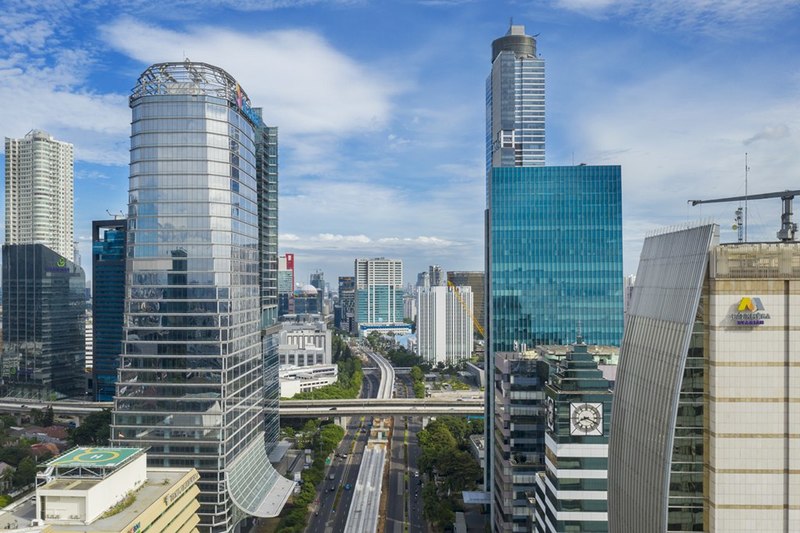 In the beginning, it was a wetland devoid of human life. Then the Dutch built a port on its coast, putting it on the map as a vital city sustaining many valuable trade routes. At the height of colonialism, it hosted traders and settlers from India, China, Arabia, all the way to Europe. It embraced Islam, Christianity, Hinduism, Buddhism, Paganism, and other beliefs none of us have probably heard of. Within it, cultures fused and traditions intertwined. Kings and warlords have fought for it; empires and kingdoms have bled on its grounds; tribes and communities have suckled on its bosom; and then finally, it became the heart of a young nation. History gave it many names, but today we know it simply as Jakarta.
After 493 years of mostly tumultuous history, change is not a new word as far Jakarta is concerned. In fact, Jakarta has never quite settled down, constantly dealing with reformations, power shifts, natural disasters, political backlashes, social unrest, and other conflicts. But there are upsides as well. Jakarta's many turmoil has made its people resilient, strong, and adaptable to change. Jakarta is home to three unicorn start-ups and one decacorn. Thanks to embraced diversity, the city is one of the best culinary, shopping, and cultural destinations in Asia, although not recognised as such by the international travel industry.
But as democracy blossomed across the country, and especially since 2014, Jakarta has taken steps toward a better future, thanks to the then Governor Joko Widodo's ground-breaking policies. Since then, Jakarta's infrastructure has significantly improved, with notable mentions being the new Terminal 3 at Soekarno-Hatta International Airport, the newly launched Mass Rapid Transit, and the upcoming Light Rail Transit (at the time of writing). Let's take a look at them.

---
Terminal 3
Officially launched in 2016, Terminal 3 has become a model for future airport development in Indonesia. It is currently piloting a number of cutting-edge airport innovations, such as the concept of Smart Connected Airport, which implements state-of-the-art technologies to sustain the Smart Mobility, Smart Security, and Smart Environment features. This includes implementation of a driverless Skytrain, self check-in counters, self-baggage drop, self-boarding gate, and many others.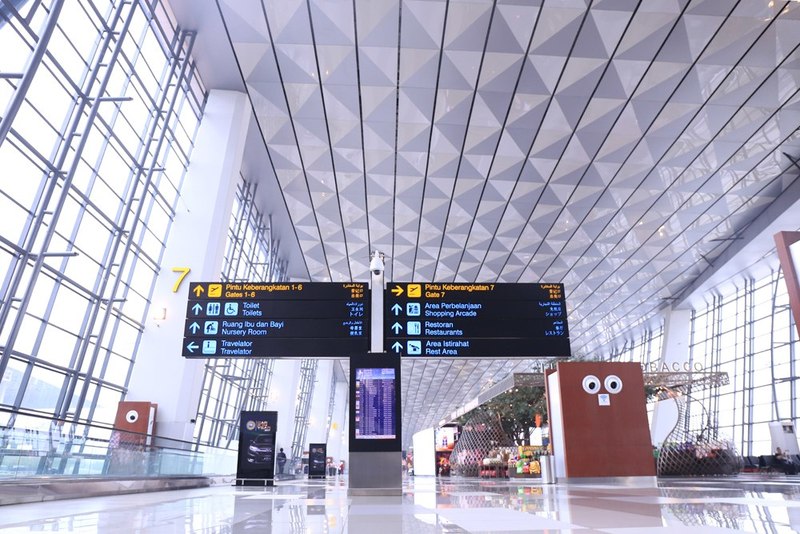 Terminal 3 is currently working on implementing the Ecogreen Airport concept with Intelligent Building Management System, electric busses, electric scooters, solar panels as a renewable energy solution, and other integrations with the Indonesian government's Industry 4.0 concept. Of course, there are those who say that the gates are too far to walk and the parking and pick-up organisation is not the best, so perhaps there are still things to improve?
Terminal 3 fun facts
422,804 sq. m. total floor area
77,000 sq. m. dedicated for commercial uses
Can serve 40 aircraft at once
206 check-in counters
38 self-check-in counters
12 bag drop counters
48 aerobridges
2 4-star hotels
Serving 25 million international passengers each year
---
Mass Rapid Transit (MRT)
After six years in the making, the much-anticipated Jakarta MRT officially started operating last March. During its first month, the MRT saw 82,000 passengers daily, merely a fraction of the maximum daily capacity of 960,000 per day. The currently running MRT is proving to help lighten traffic for most affected areas, and the City Government is encouraging more Jakartans to make use of this infrastructure project that their tax money has helped build.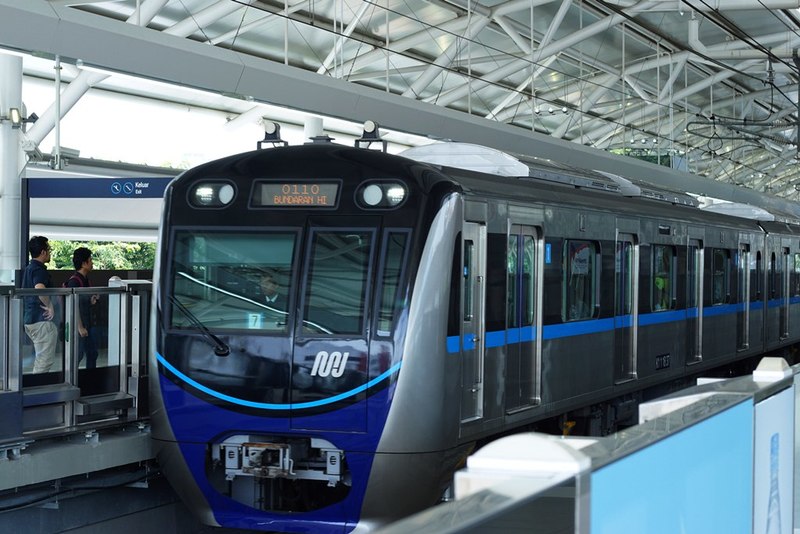 Phase 1 connects Lebak Bulus to Bundaran HI along 15.7 kilometres and 13 stations, while Phase 2 will extend the North-South line from Bundaran HI to Kota over 7.8 kilometres and 7 stations. Phase 3 is expected to be the longest line, stretching 31.7 kilometres from Kalideres to Ujung Menteng, with stops still under architectural design. After the recent completion of Phase 1, Phase 2 is beginning construction later this year and expected to be completed by 2024. The current target for Phase 3 construction is Q2 2020. Again critics are saying "too little, too late" but for most Jakartans, it is something to be—finally—proud of!
MRT fun facts
Stretching across 108 kilometres in total (all 3 phases)
Fare starts at Rp 3,000 + Rp 1,000 for every station passed or Rp 14,000 for the entire existing line
Accepts contactless smart card Jelajah and other major electronic prepaid cards
Trains cover the entire length of Phase 1 line (15.7 kilometres) in 30 minutes
5-minute train intervals during peak hours
Operational hours are 5am to 12am
Women exclusive coaches available during rush hours
Disability-friendly facilities
---
Light Rail Transit (LRT)
Along with the construction of the MRT, Jakarta is developing a light-rail transit system that is dedicated to serve longer distances in shorter travel time. Each trainset of the LRT consists of two cars and will be able to carry 270 to 278 passengers.
On publication of this issue, Phase 1 is "merely awaiting the Government of DKI for a launch date", according to PT LRT Jakarta. Phase 1 covers the route between Pegangsaan Dua and Velodrome station, along 5.8 kilometres and 6 stations. Phase 2 will extend the line from Pegangsaan Dua all the way to Tanah Abang, making up a total line 11.8 kilometres long.
LRT fun facts
Stretching across 5.8 kilometres (Phase 1)
Daily capacity of 360,000 passengers
Fully elevated stations and stops
60 kilometres per hour maximum operational speed
Trains cover the entire length of Phase 1 line (5.8 kilometres) in 13 minutes
Operational hours are 6am to 10pm on weekdays and 7am to 11pm on weekends
Disability-friendly facilities
Through all its faults and flaws, Jakarta is a thriving metropolitan that is the envy of many, and still the magnet for the less privileged across the country who come yearly seeking fame and fortune, and who add to the already densely populated landscape. Developments are constantly being made in the areas of sustainability, infrastructure, economic, and more, as Deputy Governor Oswar Mungkasa tells us later in this section. And before we look at more changes in this new Jakarta, we will have a look at what other advanced cities in the world are doing right.
But as we speak there are still floods, traffic jams and demonstrations, which disrupt city life as they have for decades. So in the coming years, what will Jakartans have to look forward to? A whole new way of life or just more of the same? Perhaps it will be 493rd time lucky?
Many happy returns, Jakarta!
---
This article is originally from paper. Read NOW!Jakarta Magazine May 2019 issue "Can Jakarta Really Change?". Available at selected bookstore or SUBSCRIBE here.