The makeover of Muara Baru fish market is aimed to be a new coastal tourism destination in the city where visitors can soak in the fantastic ocean scenery while shopping for fresh fish or enjoy various seafood offering.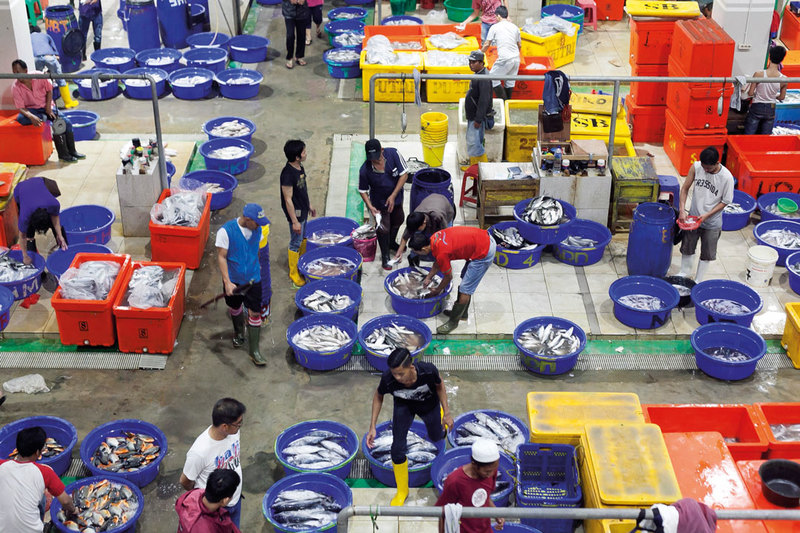 Jakarta's fish market in the area of Nizam Zachman Ocean Fisheries Port of Muara Baru in Penjaringan district, North Jakarta, has a long history as Indonesia's largest fish auction site. In the beginning it was a meeting point for hundreds of fish traders and hunters of marine treasures. They used to interact under the roof of a dull building with unhygienic environment; dirty, muddy, messy and constantly reek of fish.
After nearly 30 years of operation, this year the fish market has been transformed into a modern trading place that offers a one-stop shopping experience with new facilities. The government of Indonesia explained that the Modern Fish Market Muara Baru (PIM) is inspired by Japan's Tsukiji fish market concept—well organised and hygienic—that attracts millions of visitors every year.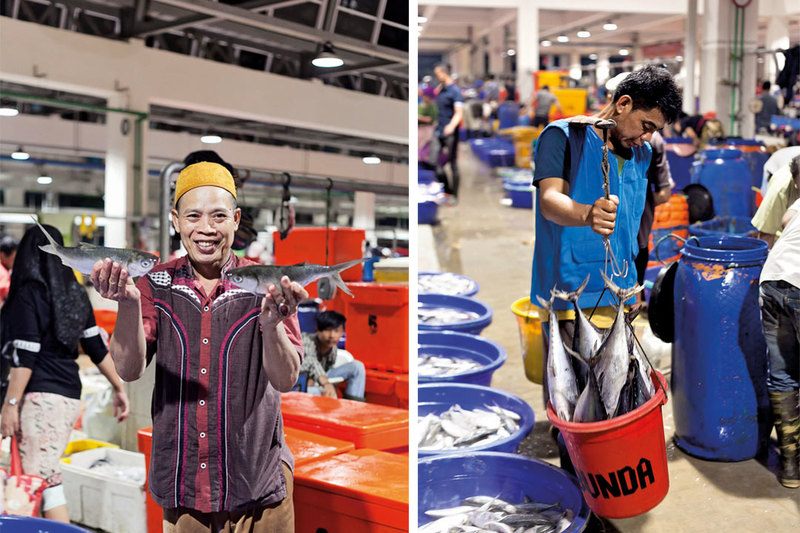 PIM is Indonesia's pilot project that represents modern fish markets today and in the future. It's intended to be a model for other regions to follow in developing their own modern fish markets and to reverse the old fish market's poor image.
The purpose and concept of this market are very clear: in addition to being the new icon of Jakarta and showcasing fish diversity in the country, it's meant to encourage national fish consumption and support the government's movement to increase fish consumption (GEMARIKAN) for the sake of improving nutrition among the people of Indonesia. PIM is built on a three-story building divided into two areas. The wet area is for fish sellers that was previously conducting business in the old market. Here they sell tuna, skipjack, mackerel, milkfish, shrimp, squid, octopus, cuttlefish and many more in various sizes and types. Visitors can purchase in large quantities or retail with affordable prices.
The marine commodities are directly sourced from fishermen from many regions, such as Lampung, Banten, West Java, Central Java and East Java. According to Nizam Zachman Ocean Fishery Port, the Muara Baru Fish Auction Center (PPI) markets 400 tonnes of fish per day with an average turnover of IDR 8 to 10 billions.
In addition to fresh market stalls, the market is also equipped with 155 maritime kiosks, eight food courts, two ice flake machines with a capacity of 10 tones, a retail marketing area, a laboratorium, a chilling room with a capacity of 30 tonnes, a loading area, a packing area, an ice and salt depot and a wastewater processing installation. Supporting facilities were also built, such asmanagement offices, banking, information and education rooms, meeting rooms, warehouses, guard posts and mosques.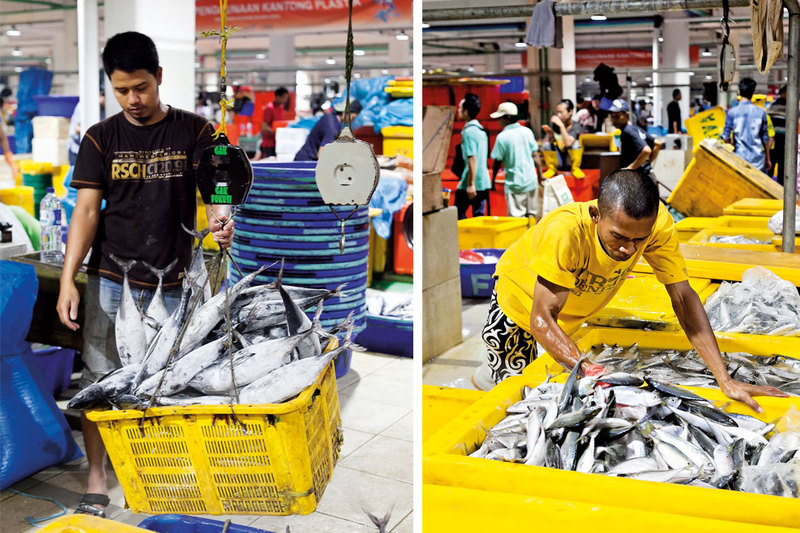 Interestingly, visitors can bring their fish to be processed and cooked directly in the food court area. Simply leave your desired fish, and the seller at the food court will offer a variety of cooking methods and a number of seasoning choices.
With all these advantages, the Ministry of Marine Affairs and Fisheries of the Republic of Indonesia guarantees that visitors will enjoy a comfortable shopping experience and find a different seafood sensation for those looking to indulge in the culinary side. With a modern concept, convenient transaction is a much welcomed feature at this new fish market like never before. As the first modern fish market in Indonesia, the ministry will give technical training to the officers in the market, from management, and cleanliness to security. And in order to provide comfort and safety for visitors, traders will receive training in accordance with the required quality standards.
The ministry also provides KUSUKA cards for traders for easier access in acquiring processing licenses, certification/quarantine, obtaining insurance assistance from businesses, getting assistance from the government, and getting counselling/training to improve business products.
PIM opens daily from 4pm to midnight.
---
This article is originally from paper. Read NOW!Jakarta Magazine May 2019 issue "Can Jakarta Really Change?". Available at selected bookstore or SUBSCRIBE here.