You will not find many top-level government officials willing to take public transportation to work, but Makassar-born Oswar Muadzin Mungkasa, Deputy Governor of Jakarta for Spatial Planning and Environment, is one of them. In an exclusive interview, Oswar talked to NOW! Jakarta about the city's sustainability initiatives, waste programs and a brighter future.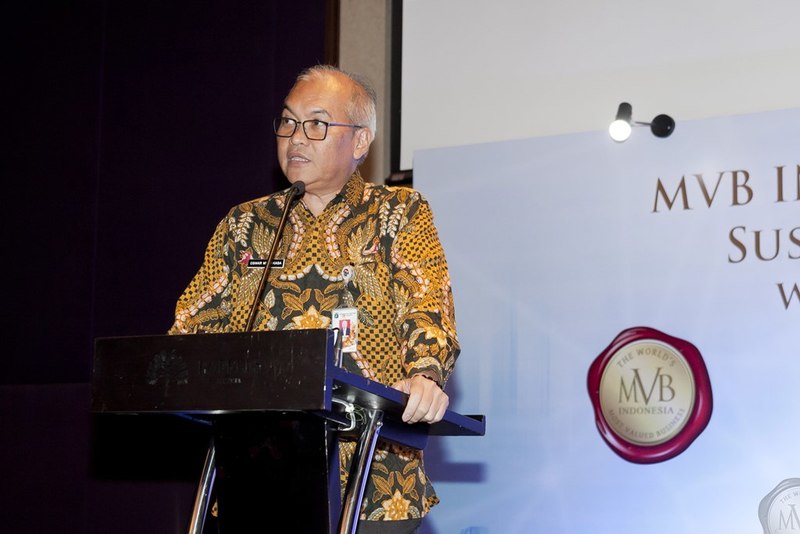 What are Jakarta City's main sustainability initiatives over the next five years? Are they focused on water, waste, energy or other areas?
Firstly, we are focused on flood prevention, and the next stage is through treating the river. The government has already introduced the river naturalisation program to keep the riverbank natural with no sheet piles unless absolutely necessary to make sure we can maintain the sustainability of the river.
We also have to include the people in surrounding areas and make sure they are aware of the river's role as our source of life and livelihoods!
Afterwards, we are starting to inject the river water into the deep wells that have been depleted rather than letting them flow into the sea. This vertical drainage has already started in 100 locations in government buildings all over Jakarta. With this method, we believe we can top up the water table and stop the sinking of the city. However, we won't really see the results for another ten years.
We are also trying to improve the quality of the air, changing the fuel in our public busses form fossil fuels to electricity. There is a pilot project of ten buses already started, and we are trying to get all government cars and vehicles to move to more environmentally friendly fuels.
We are changing our power plants from coal to steam, and we are installing solar cells in 22 school buildings to reduce main electricity consumption. At the same, we want to inspire the younger generation to adjust their lifestyle and consume less electricity.
Further, this touches our Energy Conservation Zones (ECO's), which we are currently working on together with MUI and other religious organisations so we can have eco-preachers and create two centres of excellence in the ECO's—the schools and religious buildings. One of the objectives of this project is a program to reduce water consumption in mosques. There we are working with the ICLE (Local government association for sustainability) and, we have found the location for the first project.

The Waste to Energy Plant has been talked about for some time (ITF). Has the project finally started?
Yes. Ground has been broken and we expect the building to be finished by 2022. The operation is managed by JakPro and Finnish company, Fortun. We need to introduce major recycling programs first so that waste potentially recyclable waste does not get incinerated. We also have an initiative at sub-district (kelurahan) level to have waste-to-energy plants of just up to 10 tons/day that will bring about two positive effects: they will generate electricity all over the city and, at the same time, reduce the need to transport waste to the city dump by localizing disposal.

You have had quite a few initiatives with solar energy both in public and private sector buildings. How are these projects doing now?
The Jakarta City Government office itself has solar cells on the roof, which charge batteries for emergency use. We have no need for generators anymore. We also are reducing energy consumption by measuring consumption time. Moving from 5.00 to 5.30 and 22.00 back to 21.00. Reduces usage by over 10 per cent. ALL is being measured and monitored.

Are there other international cooperation agreements in place to help the city's development?
We are concentrating more on sister-city agreements, and we are collaborating with the Rockefeller Foundation on the 100 Resilient Cities Program. This gives us serious networks around the world. In addition, our multilateral organisations like UNCHG, the Association of Local Governors, which facilitates city-to-city networking.

From your perspective, what do you think are the main sustainability challenges facing Jakarta over the next ten years, and how does Jakarta plan to overcome them?
To overcome all these problems above and others, first thing we need to do is solve the challenge of fragmented governance. We need to collaborate with all the surrounding areas with whom we are seriously interdependent with. Water—and people—comes from surrounding areas, air pollution knows no boundaries, and of course our city waste goes out to surrounding areas. To solve the problems we need full cooperation and collaboration, with all administrations involved.
---
This article is originally from paper. Read NOW!Jakarta Magazine May 2019 issue "Can Jakarta Really Change?". Available at selected bookstore or SUBSCRIBE here.