On 15 November 2017, the Salvator Mundi, c. 1500, a painting believed to be a Leonardo da Vinci, was sold at an auction in New York for a price of USD 450.3 million, setting a new world record for the price of paintings ever sold. It is said that in 1958 it was sold at GBP 45, although at the time the piece was attributed to Leonardo's pupil Giovanni Antonio Boltraffio. Attributions aside, in sixty years the value of the painting had increased 7.6 million times. How that compares to other investments I don't know, but in any case it seems like it was quite a good investment.
Last year, a large painting was discovered in a house in a small town in France. It turned out that the scene of a Banteng Hunt was a work by Raden Saleh. A local auction house offered it early this year with a reserve of only EUR 200,000. It was sold at a hammer price of EUR 7.2 million! This sale gave a fresh start to the Indonesian art scene this year.
Indeed, in recent times Indonesia had enjoyed a wonderful development in its art scene. Indonesia became guest of honour at Europalia Arts Festival 2017 which was opened by Their Majesties the King and the Queen of Belgium together with Secretary of State for Foreign Trade Pieter De Crem, in October. The Museum MACAN opened in November last year, and in the same weekend the Jakarta Biennale was also launched. In April, works by Indonesian artists were exhibited at the headquarters of the World Bank and the International Monetary Fund in Washington, D.C., In May, the eleventh ArtJog was staged in Yogyakarta. Tumurun, a new private museum featuring the great artworks collected by a new but scrupulous collector was opened in the Central Javanese town of Solo.
Having failed to draw support and participation, the fair organisers of an annual art fair that has been staged in Jakarta since 2016 published an announcement cancelling this year's edition, citing unfavourable political environment and possible conflicts with the Asian Games as their reason. Interestingly, those more familiar with the Indonesian art scene has viewed the Games as an opportunity, rather than a threat. The Art Jakarta art fair, the art exhibition of the Presidential Palace collection and the launch of a new book on Hendra Gunawan will all happen in the beginning of the August, making August an exciting month full of Indonesian art events.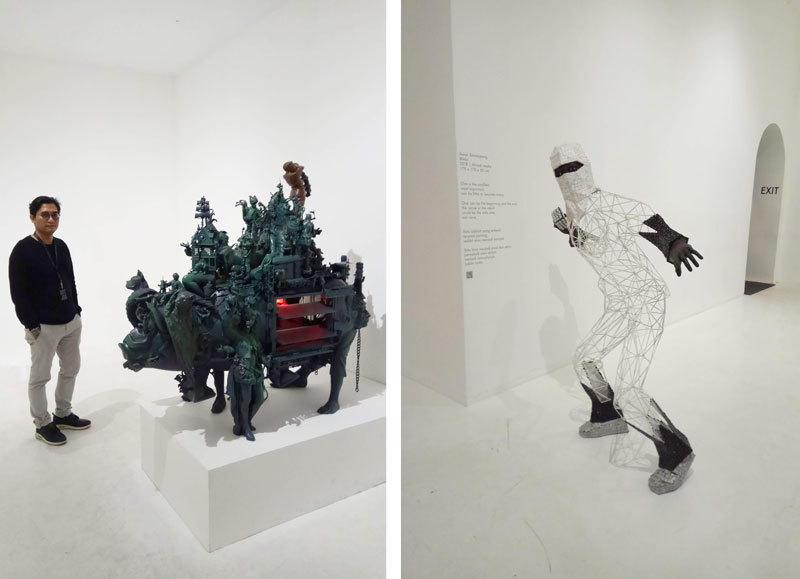 In conjunction with the World Bank - IMF Annual Meetings which will be held in Nusa Dua Bali in October 2018, there are plans to hold ArtBali, a Bali edition of ArtJog in the vicinity. Art appreciation seems to have gathered a sufficient critical mass ensuring that art events will continue to be held and obtain enough support.
People interested in starting to collect art always ask works by which artist they should they purchase in starting their collection. The sales of the two artworks mentioned in the beginning of this article indicates that art continues to be sought after by big collectors. Although EUR 7.2 million might seem miniscule when compared to USD 450.3 million, it is still quite a large number even for many well-to-do Indonesians. In any case we need to remember the sales that make the news are the exceptional pieces. Should a new collector start with making a bid on a Raden Saleh? Even if if the beginner might have USD 300,000 to USD 8 million to spare, I would advise against it.
Instead, I would suggest that they go to see the great upcoming exhibitions held this August and more in the months to come without making any purchases, but noting which artworks they most enjoy. Then, they should make a list of their top ten most favorite artists. The next step would be to research the price ranges of the artworks by the artists, and then to cross out those that he/she is able to afford. In November they can start making their purchases at exhibitions, art fairs or auctions, starting with one piece each of a maximum of five artists. Only after spending at least 3 months with the artworks should he/she make their second round of purchases. New collectors should start by getting a taste of what kind of arworks they enjoy, not what kind of investment return they might be able to obtain by buying a piece of art.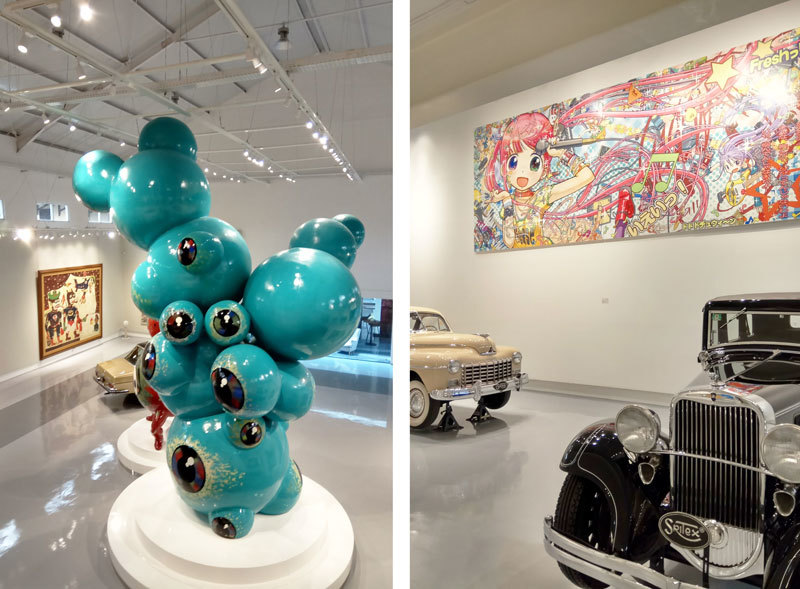 In making an investment in anything, people need have a certain knowledge about the investment, its opportunities and risks. Investing in art is no different, you have to have a feel of the art, know its history and value, both artistic and financial. However you have to be aware that once a collector has grown to love the artwork you collect, when it comes to take profit from an artwork that has risen significantly in price, he/she will weigh whether the increase in price sufficiently outweighs the painting's aesthetic, historical, sentimental, and other values that are attached to it since the collector purchased it. That is the uniqueness of investing in art.
It is wonderful that art seems to somehow make collectors feel that they need to share their art with others, hence the many loans of art to museums and art exhibitions. Therefore the growing number of collectors, fuel a tremendous growth in the number of artworks being shown to the public. So, although more and more art seems to fall into art collectors' hands, art enthusiasts who are not yet interested in purchasing art, will be able to see more rather than less artworks on public display.
Let us enjoy more Indonesian art!
_______
This article is originally from paper. Read NOW!Jakarta Magazine August 2018 issue "Capital of Culture". Available at selected bookstore or SUBSCRIBE here.