A long-awaited mode of transport, the Mass Rapid Transit (MRT) is set to begin commercial operations in March 2019. NOW! Jakarta recently had the pleasure of interviewing the President Director of PT MRT Jakarta, William Sabandar,exactly at 287 days before the big launch.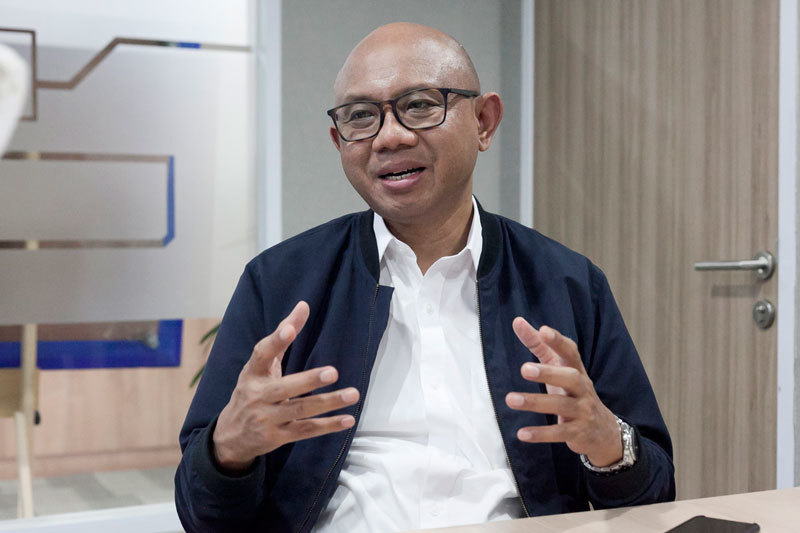 What are some of the obstacles behind the long process of construction of the MRT?
Actually this is a very long-term project. It's a very big investment project, so the government had take the right decision when it comes to vendor selection and when to being constructing the MRT. In 1980 there was a survey, a "Study on Integrated Transport for Jakarta" which recommended that the city needed the MRT. In 2000, much preparation was undertaken. PT MRT Jakarta was formed in 2008 and the project started in 2013 after President Joko Widodo, how was governor of Jakarta at the time, approved the project.
Regarding the operations, what steps are being taken to ensure a smooth launch process?
There are some steps. First, regarding construction, we are making sure that it can be done well and safely. We are on course to finish the project on time. Today, we are at 93.5 per cent completion. The trains are being delivered and the system is being installed. In August there will be integrated testing and commissioning where the trains will travel the system. There will be 16 trains initially; two are already in Lebak Bulus depot.
Second, from the operational side, now we're in the process of preparing field employees. They will be involved in the operational, maintaining both the trains and infrastructure, such as stations, depots and workshops. 350 employees will be hired, in addition to the existing employees. After recruitment, we will send them for training, both here and abroad, depending on the position. For example the train operators will be sent to Malaysia as we don't have an operating train yet here. Managers will be sent to Japan and heads of division will be sent to Hong Kong [for training]. They will all be exposed to situations where operators can run the system to international standards. In August, the trains will start running and they will have on-the-job training and will set benchmarks.
The third is from the support side. The stations will be supported by retail outlets. There will be four kinds of retail outlets, fashion, food and beverage, mini marts and ATMs. We're also preparing the telecommunication system for WiFi, so passengers can use their phones in the tunnels too.
How do you ensure that PT MRT Jakarta will complete the project on time?
We have Key Performance Indicators that measure how we finish our work. So far we have always met the KPI. Our target is to finish construction on time and prepare the operational system to international standards with good and strong corporate governance where there is good internal risk management and compliance.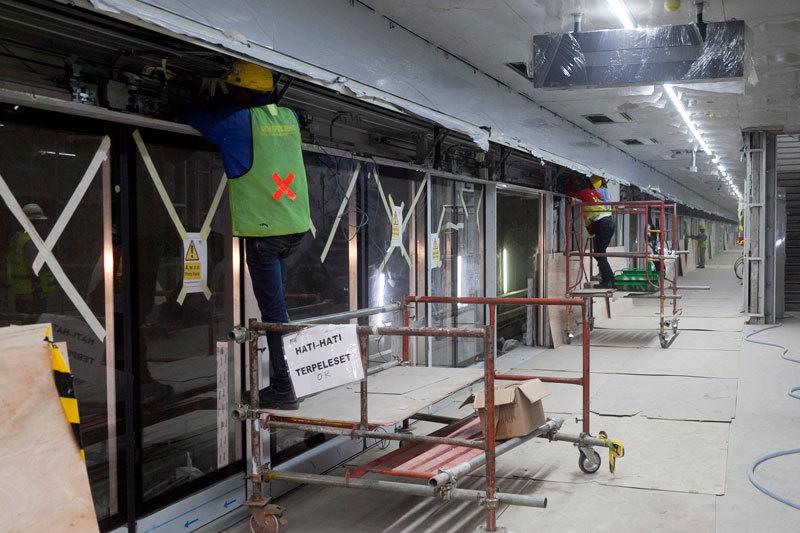 What about operational trials?
This December we plan to do trials on the trains but without passengers. The trial will run for three months, and in March we'll be ready to operate commercially.
What facilities can passengers expect?
Let's talk about this one by one. MRT offers three things: comfort, safety and reliability. Passengers will be able exit and enter the stations comfortably in a temperature-controlled environment. The stations will be clean and will all have toilets. Boarding will be organised so passengers can embark and disembark in an orderly manner and with respect. We want passengers to be safe so we're preparing a safety system. Regarding the reliability, MRT will be an on-time train service which means passengers will arrive and depart a station on time. For instance, from Lebak Bulus, the train will depart at 6 AM and will arrive at Bundaran HI at 6.30 AM— sharp! The MRT will operate from 5 AM until 12 midnight. There will be 16 trains. The headway is every 5 minutes in rush hours and 10 minutes outside rush hours (after 9 AM) with service rotating continuously with 14 trains with two in reserve.
Approximately, how many passengers can travel on the system during rush hour?
Imagine on one train, which will have six cars and a maximum capacity of 1,950 passengers, and a train operating every five minutes. That's our capacity. But based on our survey, the approximate number of passengers who will use the MRT in one day is estimated to be around 173,000 passengers.
Can you explain the route of the first phase of operations?
The first phase route is from Lebak Bulus to Bundaran HI. There are 13 stations, 7 are elevated and 6 underground. It will start at Lebak Bulus-Fatmawati-Cipete-Haji Nawi-Blok A-Blok M-Sisingamangaraja for elevated station then from Sisingamangaraja will go underground from Senayan-Istora-Bendungan Hilir-Setiabudi-Dukuh Atas-Bundaran HI. This will operate in March next year.
And the next phase?
The second phase will start at Bundaran HI and end at Kampung Bandan. There will be an additional 8 stations, 8.3 kilometers to the north.
We're not going to stop at this phase. Next year we're going to start developing the third and fourth phases, the routes from east to west, starting at Kembangan to Ujung Menteng with the length of 87 kilometers. And also from Balaraja to Cikarang which will connect Banten through Jakarta to West Java. That's our medium and long terms plan.
Currently, we are focused on finishing the first phase, depot and railway installations. Then, the trains will be delivered again starting from June to November. So far, there are two trains here already, there will be two more in July, so every two months there will be a train delivery from Japan.
How do you plan to meet customer satisfaction?
Customer satisfaction is our core value. Our vision is Increasing Mobility Improving Life Quality. We want to improve passenger mobility which later will influence their quality of life. We have four core values, integrity, customer focus, achievement orientation and nurturing team work. The second is for customer satisfaction which becomes our front line because the MRT will continuously connect with customers. In order to reach that we're preparing how our staffs will be trained to have the spirit, skill, ability and soul to serve customers.
How about the fare?
We've not decided yet, we're still discussing that. We're seeing that people are willing to pay and there are also subsidies from the government in order to ensure the fare is not so expensive. We hope at the end of this year we can decide it.
And how about the connectivity with other forms of transport?
We plan to cooperate with other mode of transport, for example with the LRT which is our "brother". And the backbone of MRT will be supported by Trans Jakarta. There are five interconnection stations which will directly connect passengers with Trans Jakarta— Lebak Bulus, Blok M, Sisingamangaraja, Dukuh Atas and Bundaran HI. You can see those MRT stations and Trans Jakarta shelters are close, so passengers who get off from the bus can get on directly to the MRT. Then, at Dukuh Atas station, there is a connection to the Airport Train and the LRT. We're also developing cooperation with online transport because it will support passengers using the MRT.
Is there a possibility of expansion beyond Jakarta?
At the moment we're thinking about Jakarta, South Tangerang, Cikarang and Banten. Our long term goal is to offer other big cities in Indonesia that will benefit from a public transport system like the MRT, the option to cooperate.
_______
This article is originally from paper. Read NOW!Jakarta Magazine June 2018 issue "City of the Future?". Available at selected bookstore or SUBSCRIBE here.