If you have been a loyal reader of this magazine, then you will know a bit about my weight loss journey from being fat and fabulous to being less fat and "still" fabulous! After managing to lose weight, I have tried to maintain it in any way I can from eating carefully and healthily, to creating new habits. Since I love to walk and always walk a lot during my travels, I thought, 'why not give it a try in Jakarta?'.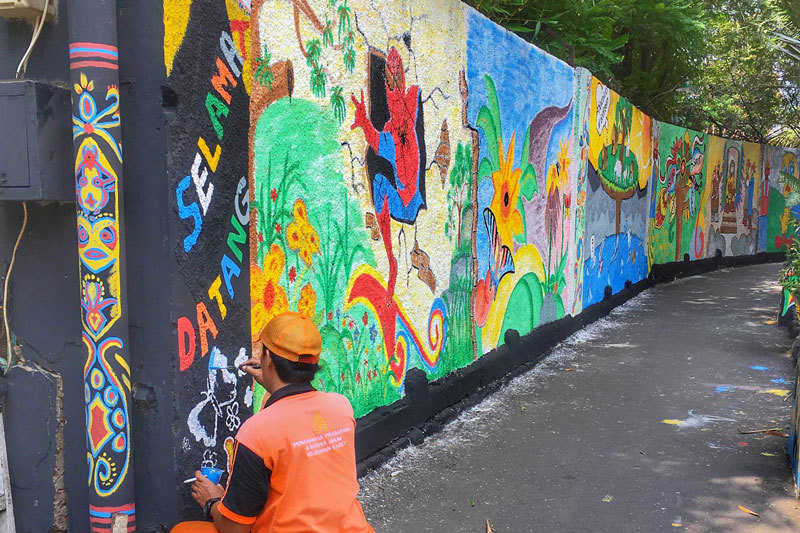 The result was actually quite fascinating!
For the longest time, the idea of walking in Jakarta was not something one thought about. Imagine the humidity, the heat, the dust, the pollution, the crazy motorbikes that ride on the sidewalks, the almost non-existent pedestrian paths, the list goes on. I even mocked the idea of CFD, or Car Free Day [the few hours on Sunday morning when Jl. Sudirman is closed to vehicular traffic] as nothing but a gimmick. But one day, after a meeting at Plaza Indonesia, a Eureka! bug came to my thick mind and gave me this idea of walking back home. It was a nice and windy evening, so I thought, why not…
I checked the distance through Google Map to see that my apartment in Sudirman was a mere 2km walk away. Feeling psyched, I put my headphone on to some good old music from Most FM ( on 105,80 for good 80's and 90's tunes) and started following the pavement. I have to say that Jakarta in the night time is actually better than daytime as it is cooler, there are fewer vehicles and it is less polluted. The city surprisingly also offers a different scene at night time and the pedestrian path along Jl. Sudirman is actually very civilised and wide.
For a minute after I started walking, my mind and adrenalin started to think about safety. Surprisingly, I actually do feel safe strutting in downtown Jakarta after 9 PM. Of course, I keep valuable items carefully inside my bag and tried to blend in with other people who were also walking. As Irene Cara 'Fame' played as I walked,
I noticed sweat was starting to pour all over my body and I thought, "Yay! I am finally exercising!"
This long walk is also great to have a catch up with all the monkeys in your mind who like to occupy your mind with their chatters. As the sweats poured, I felt happier and could think about a lot of issues that the monkeys gave me with better clarity. It was like I was suddenly in a great mood and felt grateful for my life. I am fully aware that I didn't take any drugs or alcohol before walking, but the walking did make me feel high with some kind of new happiness.
I am always happy while walking overseas as we have many things to see, but the happiness that I found while walking in Jakarta was a different kind. I felt more content. That night, I discovered that I had walked over 3.5km the entire day and almost 6,000 steps in total. This is super epic to me!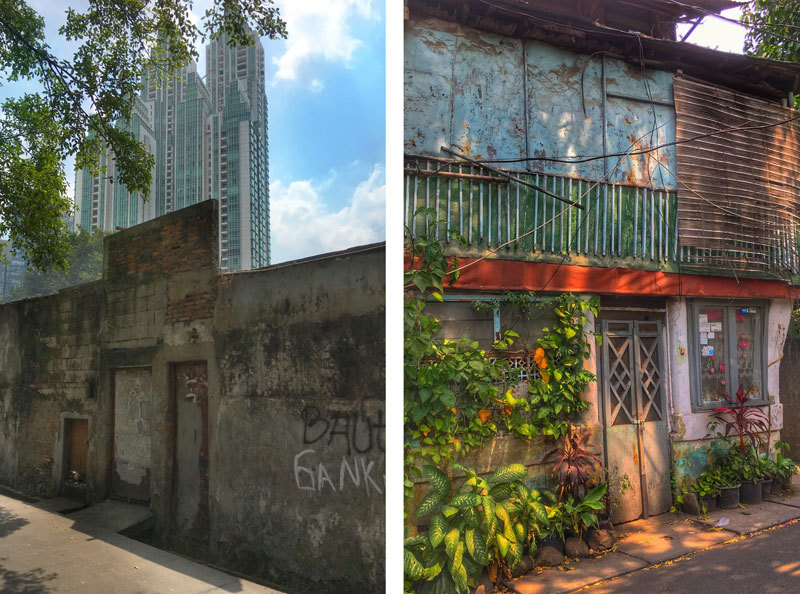 So I developed this Eureka! experiment into a new habit. One weekend, I decided to explore the Menteng area while walking and was happy to find a new place to try, the authentic Phoenam Coffee Shop in the Wahid Hasyim area. From there, I continued walking exploring the area further and found many great cafes, restaurants, and unique boutique hotels. I took a break at Kokuo Eastern Reflexology on Jl.Timor for two hours of sports massage bliss.
After finishing the heavenly session, I was in a dilemma -- whether to walk back home from that area (Thamrin) or take a taxi instead. Well, walking had more votes and so I put the headphone again, tuning it to Donna Summer songs before I started my slow but sure night walk. On that day, I achieved 8.5km and almost 13,800 steps in total.
I feel that this is the right habit to nurture and grow. I started to share the ideas on Instastory and surprised to hear many people that actually enjoyed the similar activities, though sometimes the surroundings are not so easy to walk to. Science has proven that while walking, our body releases chemicals called endorphins which interact with receptors in the brain that both reduce pain and improve mood. Walking also increases the serotonin levels in the brain, that is a mood enhancer. This finding explains my 'happy high' feeling while walking.
I have tried to walk during the day and I have to admit that it is quite tough due to the heat and humid. However, on a fine afternoon during the weekend, I don't mind walking and exploring some new area that I have never seen before. You will be surprised at how many good and beautiful things that you will find while walking. It really gives us a new perspective about Jakarta.
Few areas that I have explored and found that have proper pedestrian paths are Sudirman, Mega Kuningan, Kemang, Menteng, and tiny roads inside Karet Pedurenan. For example, I found a great little coffee shop in the vicinity of my apartment after over 8 years living in the area. I found it because I am curious about what I can find near my area. The result is far from disappointing.
You can also measure your walk using an iPhone app called Heart. Android users can download an app called Google Fit. It gives you daily measurements from the number of steps, walking distance to even the number of calories you've burned. To walk in Jakarta you also need to have Google Map just to make sure that you are on the right path. I listened to my radio station (Most FM) online through another app called TuneIn Radio. Of course, Spotify is also very useful if you like to programme your own music.
So what are you waiting for people? Start walking!
_______
This article is originally from paper. Read NOW!Jakarta Magazine June 2018 issue "City of the Future?". Available at selected bookstore or SUBSCRIBE here.