In the early months of 2018 the situation in the property market in Jakarta can be said to be generally optimistic. Many institutions are forecasting that Indonesian economic growth will be better in 2018 compared to 2017.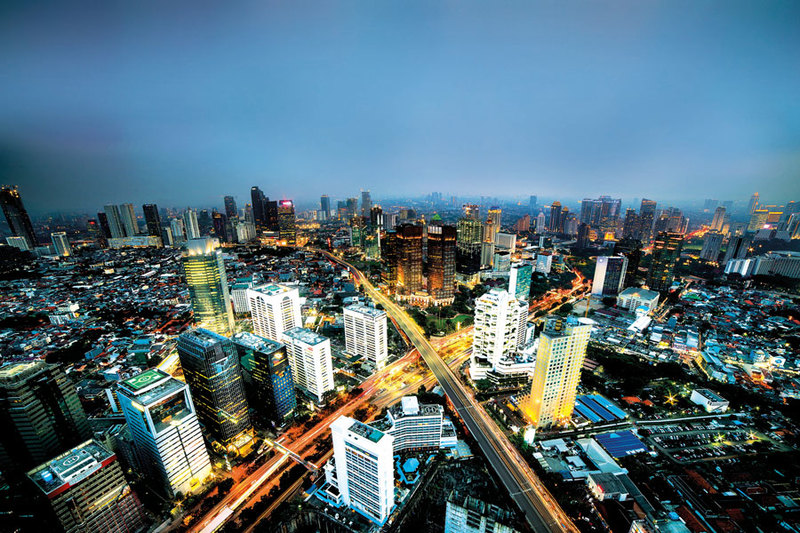 Expatriate Housing
Research by Colliers International Indonesia indicates that the market for leasing expatriate housing has been picking up since the second semester of 2017. Colliers has seen more inquiries for housing accommodations, mostly from repeated corporate clients that sign for one-year contract extensions. Large companies nowadays will increasingly take only a maximum one-year contract and very few of them are willing to accept two years rent in advance.
The South Jakarta area is still the most desirable home location for most expatriates as it provides almost all needs for the international community such as international schools, restaurants, entertainment centres, shopping facilities, golf courses and other points of interest.
As the market has started to recover, there has been an increase in rental prices of several high-demand properties in prime areas, including Cipete, Cilandak, Pondok Indah and Kebayoran Baru. Landlords of these prime properties, including high-end stand-alone houses as well as housing compounds and apartments, have noted an increasing trend of inquiries and thus can manage to raise rents significantly after reaching a high occupancy level. Recently it is a bit challenging to find available units in the most sought-after housing compounds. Meanwhile, properties located in areas like Lebak Bulus, Permata Hijau, Ampera or Menteng will still face challenges in becoming top list housing locations.
Monthly rents for housing in South Jakarta range between a minimum of IDR 20,000,000 and a maximum of IDR 140,000,000, with the median being IDR 60,000,000.
As landed house owners are generally reluctant to entertain leasing inquiries of less than one year, selected leased apartment projects which aim at expat tenants benefit from the fact that many expatriates now have shorter contract tenures (from typically two to three years employment contract to a shorter term of less than one year). Serviced apartments offer a more flexible tenure term compared to landed houses and have become increasingly popular among expatriates.
Apartments
It is likely that more populist government policies will be implemented in 2018 in the lead up to the parliamentary and presidential elections in 2019. Purchasing power should improve on the back of easing cost pressures given the government will increase energy and health subsidies. Although the apartment market has not yet shown imminent recovery, given several stimuli in the market Colliers is optimistic of growth in the apartments sector in 2018, albeit at a slow pace. Several key aspects such as steady economic growth, stable political situation, supportive regulation environment and the on-going government infrastructure projects should make a positive impact on the property market, particularly for apartments. Last but not least, Indonesia's huge population with a growing middle class economy and rising urbanisation trend will naturally create future demand for residential property. And for that reason, we can see more foreign players coming in to develop property in Indonesia.
Office Buildings
For office buildings vacancy rates are expected to rise to between 15% and 20% in 2018 in line with the completion of more new office buildings. However there are moderate signs of recovery shown by escalating inquiries for office expansion particularly from tenants exploiting the current low rents. Indonesia is likely to attract overseas investment funds, particularly in e-commerce and co-working businesses for at least for the next two to three years.
Given the current economic slowdown and oversupply situation, tenants will continue to be price sensitive. They are now exploiting the circumstances and negotiating to obtain office space at relatively low prices but still within good quality buildings.
Retail
The modern retail industry in Jakarta is facing challenges including a downturn in sales due to a shift in the pattern of public spending. This has resulted in the closing down of several anchor stores during 2017. A decline in occupancy rates was recorded in almost all classes of shopping centres in Jakarta with premium and middle to middle lower class shopping centres experiencing a drop in occupancy by 3% compared to the previous year.
No new shopping centres are expected to be opened in 2018 so the overall occupancy rate of shopping malls will rise to around 84% mainly underpinned by the expansion of food retailers. Retail market and shopping trends are constantly evolving and changing. Consumers today are seeking a shopping experience. To meet and sustain such expectations in the longer-term, shopping centres have to offer good quality public space, ease of movement, whilst providing meeting places for relaxation such as coffee shops and restaurants.
Bank Indonesia estimates that the rupiah exchange rate will be stable in 2018, but slightly depressed due to US interest rate hikes. A stable exchange rate is expected to maintain the price of goods imported to Indonesia, especially middle-class retail merchandise. It is expected that more people will return to shopping and the retail market will re-excite in Indonesia. The role of the government will also be eagerly awaited to enhance the competitiveness of the retail sector as well as strengthen the synergy of traditional and modern retailers. It is hoped that modern retailers will further improve the quality of local products to meet the standard that can be sold in modern retail and even utilizing e-commerce based trading to guide Micro, Small, and Medium Enterprises (UMKM) into the distribution chain of modern retail companies.
Hotels
The Asian Games 2018, which will be held mainly in Jakarta and Palembang from 18 August to 2 September 2018, and the political process and preparation for the elections on 17 April 2019 are anticipated to boost hotel occupancy in Jakarta and maintain occupancy between 61% - 63%.
Jakarta's hotels are mostly 4-star hotels. This segment of accommodation stands in the middle particularly because such hotels offer comprehensive facilities almost like 5-star hotels with prices slightly above 3-star. Hotels in Jakarta generally target business as well MICE activities.
_______
Text Michael D. Broomell, Colliers International. This article is originally from paper. Read NOW!Jakarta Magazine March 2018 issue "Design for Living". Available at selected bookstore or SUBSCRIBE here.