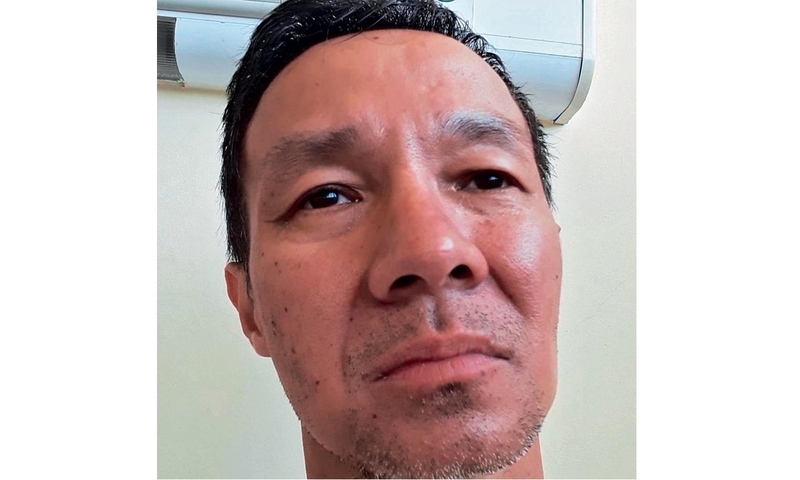 We spoke to an actual Covid-19 survivor, Paulus Sony, who was happy to share his life-changing experience and show us that this virus CAN be defeated with the right knowledge and attitude.
Tell us a little about you and your background.
My name is Paulus Sony Dph, 49 years old, born and raised in Solo, Central Java. I'm currently living with my wife and three children. I reside in Kota Wisata Cibubur, as a scrap metal businessman.
When you first heard about Covid-19 how was your reaction?
When I heard that Covid-19 had reached Indonesia, I was optimistic that I would not be affected, mainly because I was always physically strong. And secondly, I believed the media and constant news exaggerated too much, making it scarier than it is. Though I did not take it seriously, I followed the government's advice. On the contrary, my wife, like other good mothers, was very worried.
When did you start feeling the symptoms of Covid-19 and were confirmed positive?
I began to feel the symptoms of Covid-19 on Wednesday, 18 March. I had a fever of up to 38 degrees, something that I haven't experienced before. On Friday, 20 March, I started losing my sense of smell. I couldn't even smell the strong scent of cat food. On Saturday, 21 March I began to have shortness of breath, much like that of pneumonia.
Then, I went to Siloam Karawaci Hospital on Thursday, 26 March, to get myself checked as I had helped move my best friend to Kramat Jati Police Station Hospital. He was confirmed positive but couldn't be saved.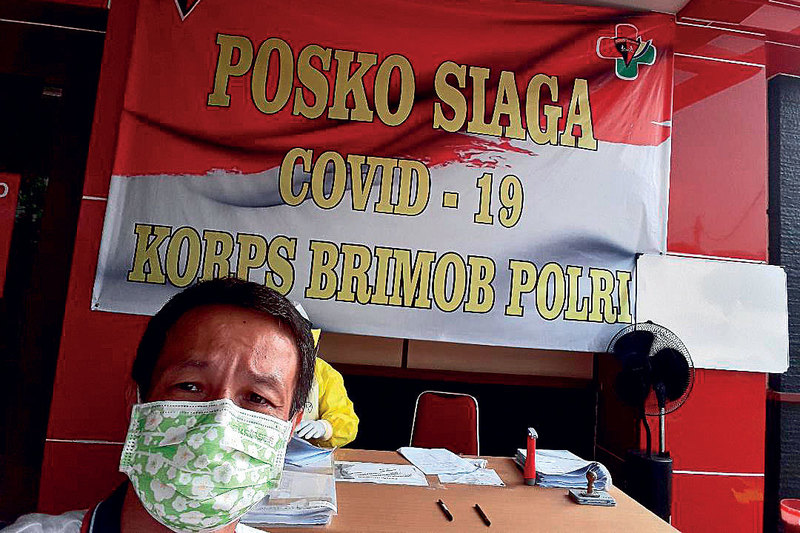 After being tested, how was your and your family's reaction?
After being X-rayed and having a blood test and continued to experience symptoms, my wife and family supported me and we went straight to the hospital where other Covid-19 patients were being referred to.
What was your experience whilst at the hospital?
I was treated in Bhayangakara Hospital, Brimob Kelapa Dua, Depok, from Thursday, 26 March to 31 March. In the first four days, my sense of smell recovered, but my body felt limp and I still felt shortness of breath. I just ate and slept all day. I could sleep 20 hours a day.
On the morning of Sunday, 29 March, after participating in online worship, my enthusiasm to recover increased, I was looking for a way to boost my spirits, and mentally strengthen myself that I will come out of this and recover soon. I sang songs of worship, popular songs, and old songs I liked that I had memorised, I watched YouTube and funny Whatsapp videos sent by friends—all just to help me stay positive. "A happy heart is the best medicine". In the afternoon, I started to feel very fresh, shortness of breath had reduced substantially, but other problems arose, appetite was there, but I felt nauseated with the smell of rice. Fortunately, my mental spirit had recovered and I also had support from my roommates.
Was your treatment optimal?
The service at Bhayangkara Brimob Hospital for me was extraordinary. Medicine and food were very much looked after. Indeed, medical personnel was lacking, I understand this situation completely as there were many patients plus it must be quite tiresome for the medical personnel as well.
How was the experience after returning home?
I returned on Tuesday midnight. The cost of treatment was 100% borne by the government. In my house, my room was tightly isolated and I did not have contact with my wife and children, communicated only through video calls. Eating utensils and bathroom was kept separately. Every morning and evening I went to sunbathe and exercise. Finally, I stopped feeling shortness of breath.
What insight did you gain through this experience?
This disease is malignant and dangerous, but we must not give in to fear, because it can be prevented and avoided.
The wisdom that I got was I felt closer to God, and more aware, that I was still given the opportunity to live, do good and help others.
How did you help the community and be involved in plasma donation?
My friends and I raised funds to help our environment, especially for those who are starving.
As soon as I heard about the Plasma method, I immediately registered and was scheduled at the Gatot Subroto PAD HOSPITAL for donation. On 4 May I donated one bag worth of plasma, which can be used to treat two Covid-19 patients. It always makes me happy to be able to be of help those in need.
Do you have any final message on how to stand against Covid-19?
Follow the government's recommendations, Stay At Home and Work From Home. If you must go out and meet people, keep your distance, and wear a mask. We must empathise with the medical staffs who are exhausted, working away from their families and risk being exposed every day. Don't be stressed, keep your heart happy and optimistic. Remember, a happy heart is the best medicine. I wish everyone peace and good health always. We CAN defeat Covid-19!