Petty Elliott digs deep into the minds of two leading chefs for their thoughts on how to put Indonesian food culture on the global culinary map.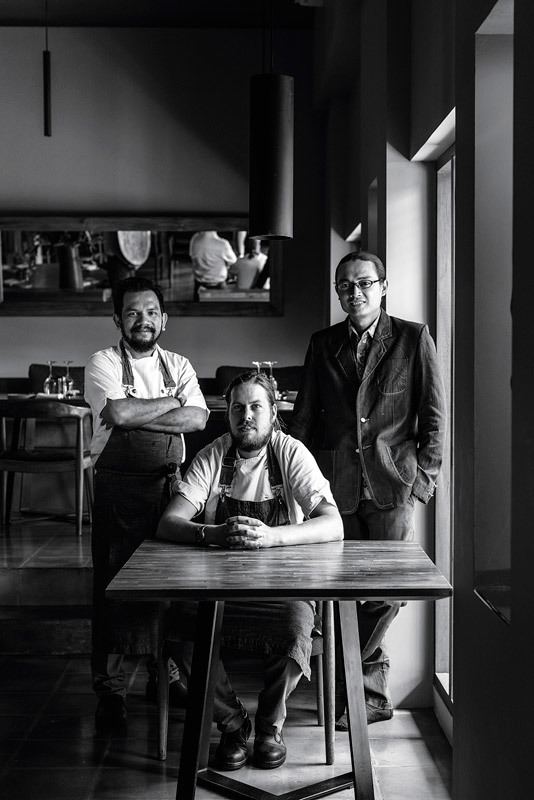 Any visitor to our capital Jakarta, or the globally recognised tourist island of Bali, can enjoy a vast array of international hotels and culinary themes. In fact, just a few years ago, such was the preoccupation among the foodie set with global tastes and styles, that landed Indonesian food into the frequently assumed role of an overlooked cousin – familiar, but not noteworthy.
Even today, it's not unusual to be asked to explain the distinguishing features of Indonesian food, beyond dishes such as beef rendang and nasi goreng. While it helps that that these two dishes came top in a CNN Travel poll of the World's 50 best foods in 2017, in reality, there is so much more to our national cuisine.
At the vanguard of celebrating well executed and presented Indonesian food in a modern context but retaining the flavour of Indonesia, a number of innovative local restaurants are now emerging. This 'rediscovery' movement also includes pop-up restaurants and international promotions of Indonesian food.
Two shining lights are Nusantara by Locavore, the sister restaurant to Locavore in Ubud and Nusa, an Indonesian gastronomy restaurant in Jakarta. It was a pleasure to catch up recently with Chef Ray Adriansyah, one of Nusantara's founders, and Ragil Wibowo, founder and chef of Nusa. Here are some of their thoughts and observations.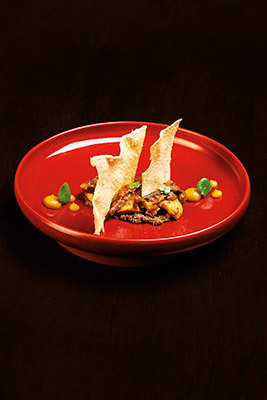 Return to local taste
"It is indeed fascinating too see a growing interest, both locally and among visitors, in Indonesian food. I believe it's because of the realisation that there is such diversity in our cuisine beyond the stereotypes," says Ray.
"Top world chefs visiting Bali or places like Yogyakarta are astonished by the variety of cuisines to be found," Ragil affirms.
Both agree that international foodies who are constantly on the lookout for something new are waking up to the size and diversity of Indonesia as the fourth largest country in the world. And restaurant groups are beginning to see the potential of the resurgence of interest in local food in Bali and Jakarta, as well as the potential to see it travel overseas.
The sky is the limit
"We have to help both local and overseas visitors to overcome their lack of familiarity with regional dishes," notes Ray, who sees scope for promoting different flavours in rotation throughout the year, specific to individual cities and provinces across the diversity of the archipelago. "The government, notably our tourism authorities can play a leading role in promoting selected regions, local markets and venues."
Ragil is equally enthusiastic. "For restaurateurs and chefs interested to open Indonesian restaurants overseas, many of the ingredients are already there. They may not come directly from Indonesia – in fact often from Thailand, Philippines or other ASEAN nations," he says.
His approach is practical. Instead of waiting for Indonesian food exports to gather momentum, it's possible to improvise. "With some creativity we can produce Indonesian dishes anywhere in the world," he adds.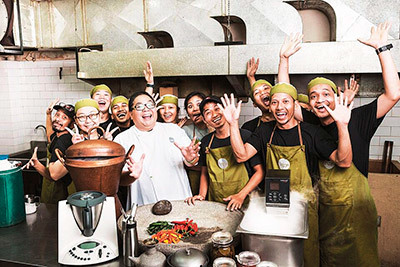 Flexible, but at a high standard
"Absolutely," says Ray, "Local ingredients from different parts of Indonesia are an obvious opportunity. Take tempe (fermented soy bean) for example. One of the backbones of Indonesian cuisine, this very flexible ingredient can be used in a wide range of different dishes."
Ragil wants to see some proper standards. "It is important to set a vision when offering Indonesian food overseas, to be clear as to which Indonesian dishes we can present best, so that we set a standard as good as Thailand's food diplomacy, which started over 20 years ago," he says.
Indeed, taking Indonesian food culture beyond our shores requires many aspects in analysing and developing its strengths. We'll need more Indonesian chefs to carry the message through modern media channels, international food festivals and forums to walk and talk about creativity within our established food culture. Not to mention, there is still a lot to be discovered in exploring the archipelago, in search of local dishes and flavours.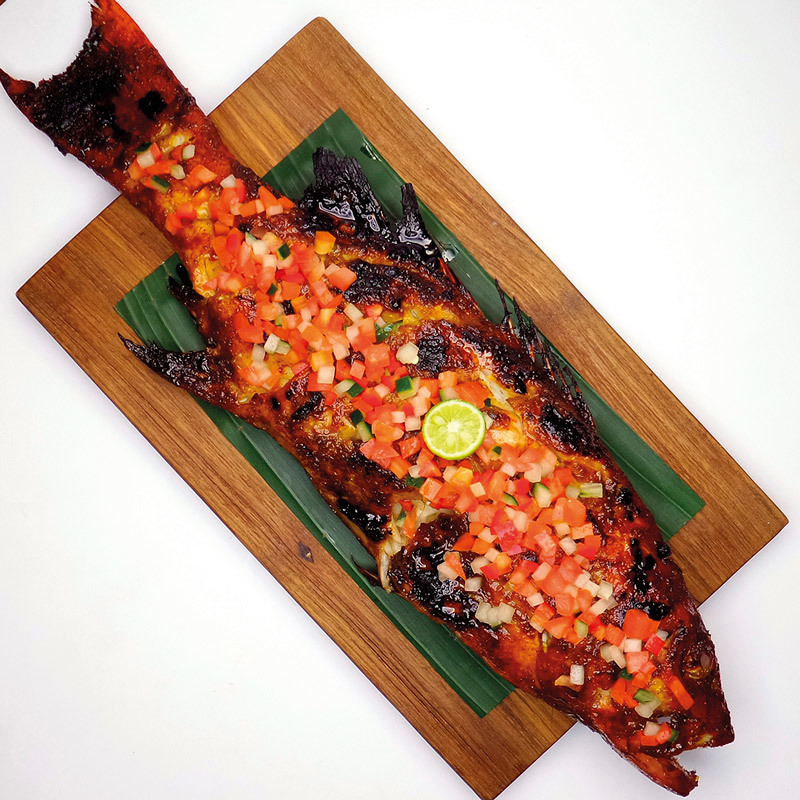 Personal touch never fails
We are all different, but childhood taste buds bring back cherished memories in most of us. Ray's winner is typical — his mum's Semur Lidah (ox tongue stew with spices and sweet soya sauce) or Soto Betawi (beef soup with spices, lemongrass and coconut milk, a classic of Jakarta or Betawi cuisine). Adding a touch of lime juice and simple sambal makes this dish so delightful.
Ragil is no different in drawing upon food comfort from his past. "My mum's Gadon. This mix of minced beef, coconut milk, eggs, shallots, garlic and daun salam (bay leaves) is a delight and is served every time with soft steamed rice," he recalls. "Fried rice is never boring, especially with good fried chicken or Ayam Pop (chicken cooked with spices and young coconut water served with a special sambal).
Whatever one's favourite dish, it's surely overdue to share Indonesian food traditions with the rest of the world.