These days, it is essential for restaurants, cafes and bars to have an online presence, be it through a website or social media, to create some buzz in the culinary scene. This is especially true for Jakarta, as the people living in the capital are enjoying a long-lasting affair with Instagram and other social media platforms.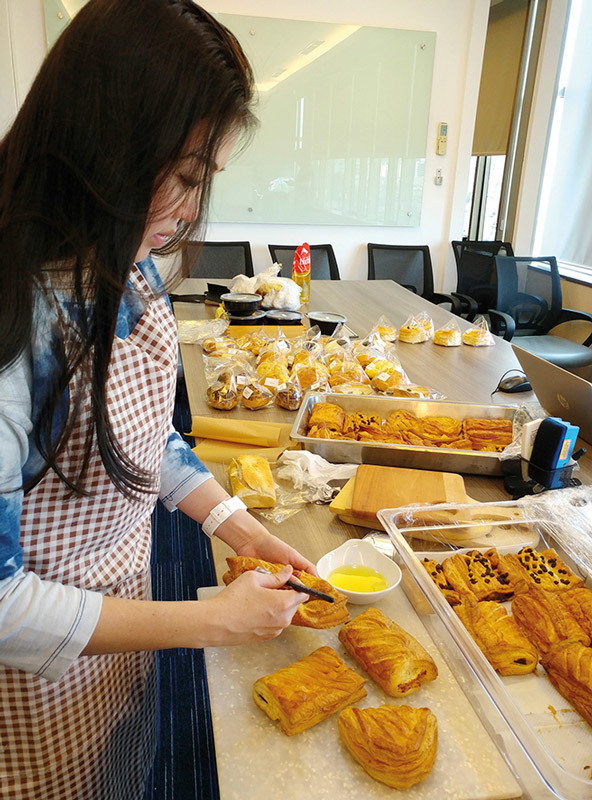 To make their dishes look appetizing and stand out from others, many restaurants hire a food stylist. Making food photogenic is not as easy as one may think, and the best food stylists come to the job with a variety of tools and techniques to make the dishes look beautiful.
Emilia Nico, a food stylist based in Jakarta and with a growing list of illustrious clients, had a chat with us about this relatively new profession, its potential as well as its challenges.
Could you tell us a little bit about your background first?
I studied Visual Communication Design at Bina Nusantara University where I first learned more about how to sell something through art and beauty. After I graduated in 2003, I worked as a designer for the tabloid Bintang, and later on for [Indonesian fashion designer] Oscar Lawalata. The experience I gained at these two places further enhanced my ability to work on professional projects that sell something through aesthetic science.
When did you become interested in food, and how did you end up being a food stylist?
Since I was a child, I have loved all different kinds of food - I mean, who doesn't like food? But it was only when I was a teenager that I began to differentiate and pay more attention to the way the food was presented. I often tried to "adorn" a dish to make it look more appealing. At the time, however, it never occurred to me that this could turn into a profession - until I was asked by some of my friends who worked as photographers to become a food stylist. When I saw that there was a high demand, I finally found the courage to become a food stylist - armed only with passion and self-taught abilities - and have continued to work as one until today.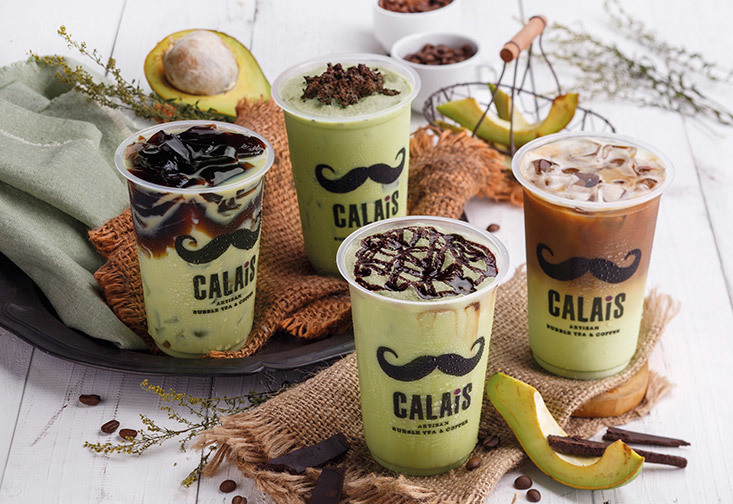 What exactly does the job of a food stylist entail?
The capability of rearranging and styling food to make it look interesting, mouthwatering, fresh, attractive, delicious and - to be honest - easier to sell. I have to be able to prepare certain props and additional ingredients that are needed in order to do my job well. Being creative is a must.
Why do you think it is necessary to have food stylists?
Some clients think that they don't need a food stylist and simply rely on their chefs or even themselves to become an impromptu food stylist. I am not saying that this is wrong, especially when the client has a good eye when it comes to arranging and organizing. However, I do believe that sometimes we need someone who already has experience in the culinary industry and knows the market well in order to be able to go that extra mile - especially regarding the fact that many restaurants sell the same kind of food, there needs to be something different. This is the opportunity to stand out and bring the product to the next level. It is all about first impressions, because if people are not tempted, it will be hard to get a second chance as the F&B industry can be quite unforgiving.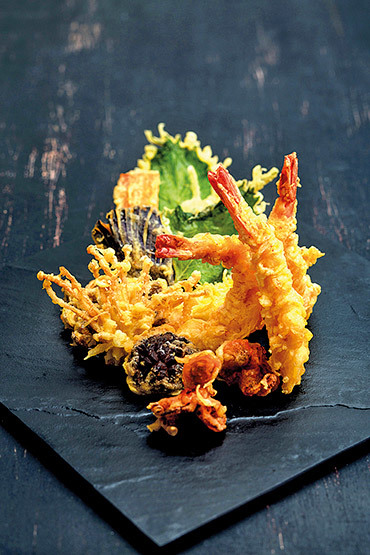 When you are on a job, how long does it take for you to prepare and "style" the food?
Not counting the time that is needed to go shopping for props and ingredients, I usually need between 15 and 25 minutes to set up one dish and the setting of the background.
What do you think is the most challenging part of being a food stylist?
Our job is to make the food look beautiful and tantalizing, but we also must work with what we have and not exaggerate. At the end of the day, it all comes back to our client's requests.
How do you deal with food that actually doesn't look "presentable"? For example, I think that Rendang is one of the best dishes Indonesian cuisine has to offer, but it doesn't look that appetizing - how can you "transform" it?
Every dish has its own challenge, but we can always find a way to make it look appealing by focusing on its best feature or by using its main and basic ingredients to style it. One of the best things about rendang, for example, is the texture of the meat. We can also make good use of other things, like the plate the rendang is served on, add some garnish or spices and place a bowl of white rice in the background. We have to be able to play with the imagination of those who will look at the photo, so that they can imagine the texture of the meat or the taste of the dish.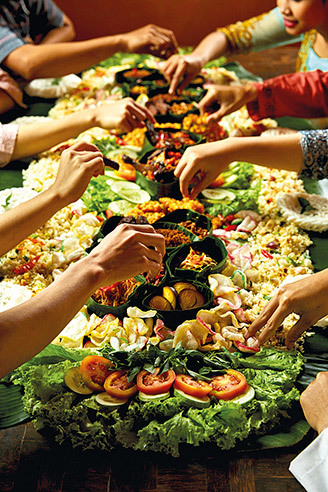 What kind of equipment do you work with?
I usually work with basic kitchen equipment, such as knives, cutlery, chopping boars, napkins, brushes and so on.
Are there many food stylists in Jakarta? Do you think it is a growing trend?
I think that there is still a lack of food stylists in Jakarta, especially considering the fact that the demand is growing. I have seen many talented food stylists who have not had much exposure yet and are waiting for the opportunity to be offered professional projects. I do believe that it is a growing trend because the culinary scene grows very fast, even though trends can come and go quickly as well. At the same time, however, I am convinced that if we are passionate about what we do, we will continue to prosper.
Follow Emilia on Instagram @emilia_foodstylist to find out more.
Photos courtesy of Emilia Nico