A passion for authentic Indonesian food, served in elegant and chic surroundings – this is what new restaurant Samsara in South Jakarta is all about.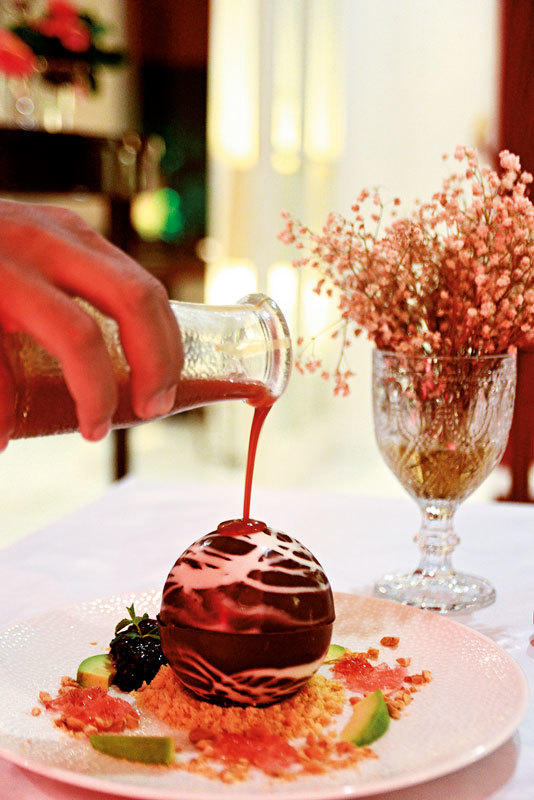 Located in the green and leafy neighborhood of Kebayoran Baru, Samsara only recently opened its doors, but has already garnered a number of patrons who quickly fell in love with the restaurant's sophisticated yet casual ambiance and, of course, its delicious food.
Communicatons and Marketing Director James Edward de Rave said that Indonesia has a rich culinary heritage and the country's cuisine features many scrumptious dishes, which are elevated to the next level at Samsara – not only through the magic touch of both Corporate Chef Sambas Sanusi Herman and Executive Chef Parjiyo, but also in the way the food is presented: as art on a plate.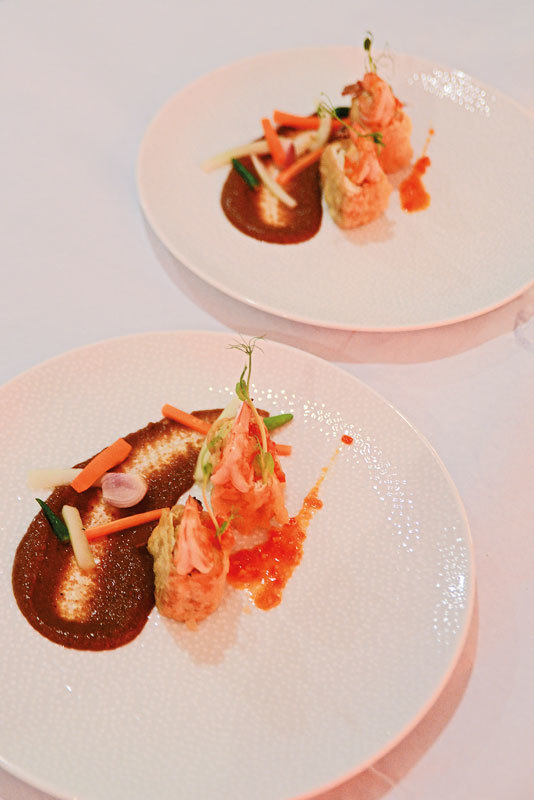 While at first glance, Samsara exudes a luxurious feel – its grandeur evident in the lavish décor, which includes a stunning painting by Balinese artist Ida Bagus Indra – the restaurant stays true to the heart and roots of Indonesian food. Diners will be happy to find a decidedly Indonesian menu filled with local favourites such as Tahu Isi, Pangsit Panggang Udang Ronggeng as well as Es Poedeng and Klappertaart for dessert.
The signature dish of Samsara is Pepes Patin Ungkep Garam, which consists of pangasius fillet wrapped in banana papillote with traditional Indonesian herbs and spices. Following a French cooking technique to retain the flavor, the fish is baked to perfection under a thick blanket of salt and whisked egg whites to contain the aroma, which is then cracked open and served directly at the table.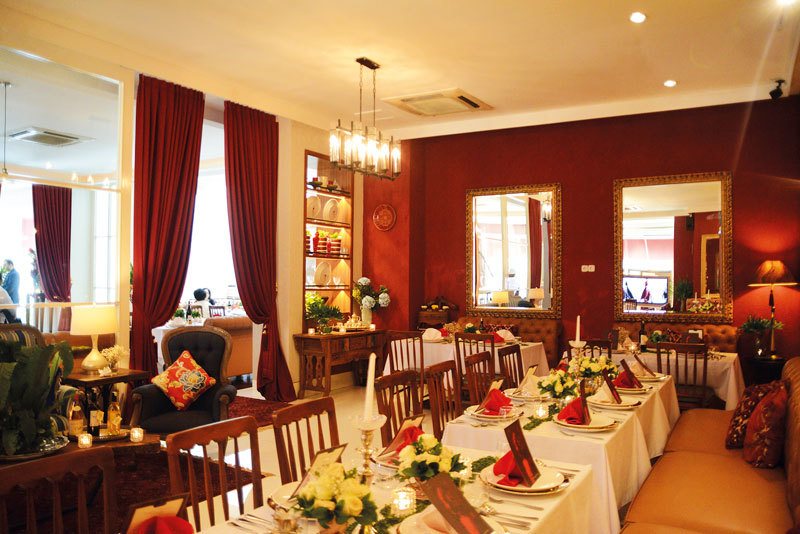 James has ambitious plans for Samsara. He would like to introduce the famous Rijsttafel to the restaurant and is also planning to honour the ten winners of the Ikan Nusantara competition by adding their dishes to the menu. The competition, which was organized by Primarasa of the Femina Group, saw a nationwide search for the best Indonesian fish recipe. The winners came to Jakarta in August to cook for President Jokowi at the palace on Independence Day.
James was so intrigued by the concept behind this competition that he spontaneously invited all ten finalists to Samsara. His idea to include their recipes on the restaurant's menu was met with great enthusiasm, and they are currently in the process to make the necessary arrangements and training the kitchen staff to cook the dishes properly.
Showing true appreciation for Indonesian art, culture and cuisine, James said that he wants to establish Samsara not only as one of the go-to restaurants in the city, but also as a place where Indonesia's creative community gathers, be it for a book launch, an art exhibition or simply to exchange and share ideas.
Samsara
Jl. Gunawarman No. 16
Kebayoran Baru
Jakarta 12110
Tel. (+62-21) 7278 7110