The Special Olympics is a global movement to empower individuals with intellectual disabilities through training and competition. It has been recognised by the International Olympic Committee (IOC) as the only Olympics organisation for people with intellectual disabilities. On 9 August 1989, Indonesia joined the organisation that is accredited by the Special Olympics International (SOI) to hold training and sport competitions for persons with intellectual disabilities in Indonesia.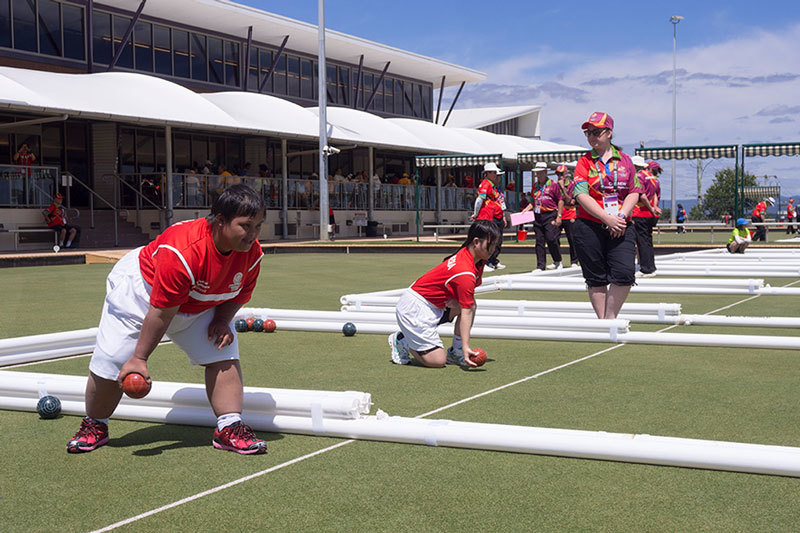 SOIna (as the Indonesian branch of the organisation is called) consistently sends athletes to the Special Olympics. Before heading for the prestigious games, SOIna holds a National Games event every four year to select the best athletes. This year, the National Games will held between 19 to 23 July in Pekanbaru, Riau.

NOW! Jakarta had the opportunity to talk to the Secretary General Special Olympics Indonesia, Dr. Iskandar Z. Adisaputra, about the organisation and the coaching programme.
Can you tell us about the this year's National Games of Special Olympics Indonesia?
This is the 8th National Games of Special Olympics Indonesia which will be held in Pekanbaru and Rumbai, Riau, especially to prepare the national athletes selections to compete in Special Olympics Summer World Games 2019 in Abu Dhabi, UAE, in March. This is a gathering for intellectually disabled athletes from all over Indonesia. There are 12 sports categories in the competition and this event is as prestigious as the National Games (PON) for those who are not disabled.

In the middle of the euphoria where there are two big international sports events, Asian Games and Asian Para Games this year, which of course has a big impact for us. People aren't paying much attention to us because of the focus on the two games. You can see that there's no publication to promote the National Games. Well, with those conditions and limitations we're still keeping our spirit strong for the sake of people with intellectual disabilities.
How many provinces are participating?
Until now there are 20 provinces. They're enthusiastic and committed and they have the support of their local government. But there are 14 other provinces not participating. To be honest, we're really disappointed with that. They don't want to send the athletes, no even one. It means that our focus on people with intellectual disabilities is still low and it appears many people here don't care about them or maybe they don't understand them.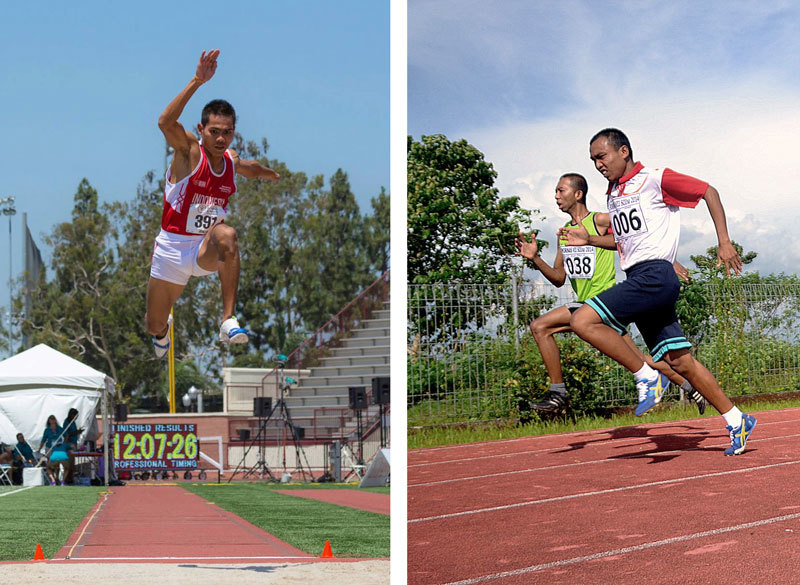 Have you tried to communicate with the regional boards?
We did. And actually, we already sent letters, with the help of of the Minister of Home Affairs, Minister of Youth and Sports and Governors, to regional boards, but we did not receive a response from all of them. Some replied saying that they don't have enough money in their budget to send the athletes.

Can you imagine, how come big and rich provinces don't have money to buy flight tickets for their athletes? Even though all accommodations are covered by us. Sometimes I think 'why is everything measured with money? Where is the mutual help?' The worst is some provinces have good athletes. It's about commitment.
How do you select the athletes from the National Games for participation in the World Games?
We will select 58 athletes to be sent to Abu Dhabi next year. The hardest thing for us is we have to determine the athlete's names soon as we have to enter the names in September. We have to work hard looking for the best of the best in Riau.
What is the coaching system like?
We have training and coaching centres in Rawamangun and GOR Ragunan in Jakarta and two months before the World Games, we have national training. It's not easy to manage them. The most important things is that the trainer and the coach should have empathy and be dedicated.
What is your target for the World Games?
We cannot have a big target of medals because we compete in team sports categories based on division. We used to participate in individual categories so we got many gold medals. Team sports categories are not easy as there are 10 athletes competing for one gold medal.
What about the unified sports categories?
Yes, we can count on them although it isn't very easy because it's a mix of individuals with disabilities and athletes without disabilities. Unified sports applied a while ago but there have been aggressive campaigns in favour of them again.

The SOI sees to it that that athletes with intellectual disabilities are not excluded and that they are part of the mainstream. Through unified sports there will be good social interaction. I see this as a positive because so far people with intellectual disabilities are marginalised and often ostracised. Through sports they can perform together.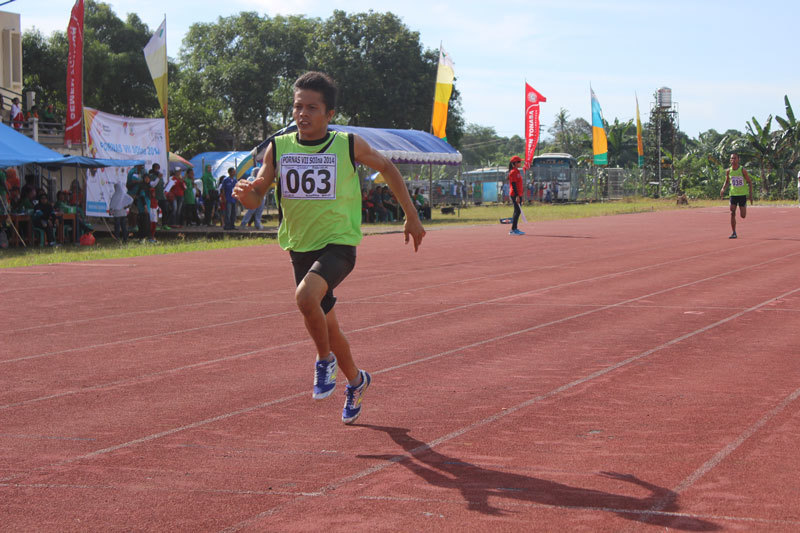 You've been managing the organisation for nearly 20 years. What keeps you motivated?
Everyone in this organisation is dedicated. People with intellectual disabilities depend on us. That's what makes Special Olympics unique. Most people just feel sorry for them. But I want to show it's not about feeling sorry for them because they're able to achieve many things. During the Special Olympics World Games 2015 in Los Angeles, they brought home 19 gold medals.

What about mainstream athletes for Olympics Games? No gold medal. It means that if government pays attention to them, they have chance to carry the name of their region and the nation. The advantage of the Special Olympics is we see and appreciate their abilities rather than focus on their disabilities. We want to increase their dignity not only from the sports side.

There are many programmes that have been specially designed, such as unified youth activation, youth leadership and advocacy, inclusive sports, whole school engagement, family network etc. The biggest challenge in taking care of this organisation is managing the regions' board.
How about the future of the athletes who have come away with accomplishments?
In Jakarta it is good. They feel sports is part of their achievement and we encourage them to join the Athlete Leadership Programme to invite others to empower themselves. Our challenge is looking for partners and a network to help them and give them a chance to work. After September we have plans to hold fund raising events because we still need funds to support our programmes. I hope the event will get a positive response.
_______
This article is originally from paper. Read NOW!Jakarta Magazine July 2018 issue "Health in a Era of Urbanisation". Available at selected bookstore or SUBSCRIBE here.