Now! Jakarta recently had a chat with General Manager Stefanus Astayasa to talk about his plans to market the club as the spot to be!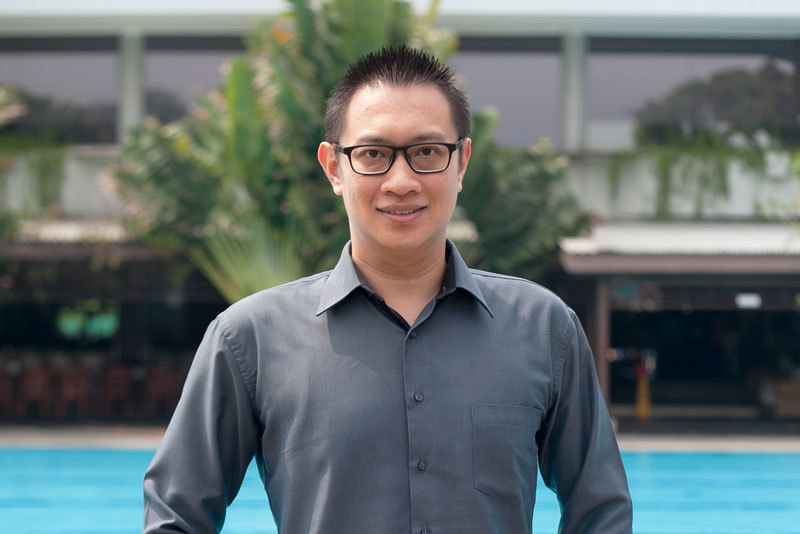 Many of our readers will be hearing about Klub Kelapa Gading for the first time. Tell us a bit more about its background information and the establishment.
Klub Kelapa Gading is the second property of PT Summarecon Agung Tbk that was established in 1984 with a special focus on sports and wellness. The size and the activities of the sport and wellness club are a huge potential situated in the residential area of Summarecon Kelapa Gading, North Jakarta, and has become an integral part of the urban communities in the capital city. It is a fully equipped gym, thus I believe it is safe to say that Klub Kelapa Gading voted the best in town since the establishment, giving one full access not only to all of our sport club facilities but also to our wellness studio, restaurant, meeting rooms, ballroom and function hall. This sport club and wellness center has an important play as family fun-filled activities to hone their skills and confidence. For sure, Klub Kelapa Gading provides a safe, relaxed and friendly atmosphere for a wide range of social, sporting and recreational activities.
Tell us about the nature of your work here.
In general I am actively engaged with maximizing marketing management, operational efficiency, resource conservation and hospitality and lifestyle cycle of the sport club. Customer service is an integral part experience. For anyone in the hospitality industry, it is vital to their success. So here I am to accelerate good service, amenities and marketing and leisure strategies to this group. Managing costs is also a critical factor, a challenging one to be able to survive and succeed in the hospitality industry.
What makes Klub Kelapa Gading special from others?
Having established the theme Together as One Family, services and facilities are designed to captivate the guests. We have produced various sport and wellness facilities to sure one stay−the most exciting places to practice sports and the best places to eat and relax in the area−and to offer kids and family peace of mind in providing complete sanitation. A various facilities one can enjoy include an Olympic-size swimming pool, swimming pool and whirlpool for kids, tennis courts, indoor badminton court, squash court, basket ball arena, tennis table court, jogging track, fitness center, fun playground for kids, karaoke room and sauna. Extensive tropical garden setting with beautiful flowers and herbs are also available, making it all of work-life balance, the magic combination for productivity and quality.
How about the membership? How many customers do you have so far?
There is a selection of membership programmes that guests can choose. Regular membership includes family; a husband and wife, and a maximum of three kids in the age of 21, with a year round or a six-month payment excluding Fitness Center charges. Unlike regular membership, Platinum offers all charges including Fitness Couple or Fitness Single for family. Other types of membership we offer are for Students age 12-22, Young Executive age 23-35 and Expatriates including Fitness Center charges. For all these reasons, we believe we have succeeded as we reach the total amount of around 1200 loyal members up to the present moment in time.
_______
This article is originally from paper. Read NOW!Jakarta Magazine July 2018 issue "Health in a Era of Urbanisation". Available at selected bookstore or SUBSCRIBE here.