The issue of health inequality has a lot to do with Indonesia's current double burden of malnutrition and cardiovascular diseases. NOW! Jakarta sat down with nutritionist and fitness trainer Ayu Nova to find out where things stand and what can be done.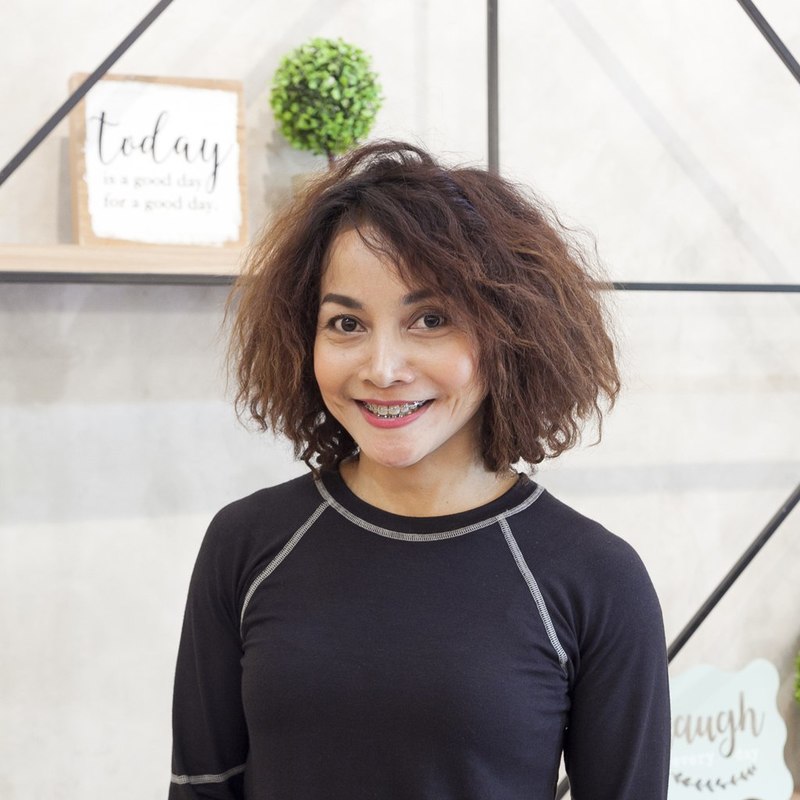 In 2019, Indonesia's Ministry of Health Statistics has shown that Indonesia is suffering from malnutrition, with one evidence being more than 30 per cent of children under the age of five are stunted. Meanwhile, 2017 saw a rise of overweight cases from 12 per cent to nearly 24 per cent of adults in 2014. In addition, the country also has the sixth largest number of diabetes trend. Furthermore, cardiovascular conditions such as diabetes accounts for 30 per cent of deaths in Java and Bali.
What is exactly causing this problem? Surprisingly, not the actual food but the eating habits, as Nutritionist Ayu Nova revealed.
What issues do you see in Indonesia in relation to nutrition-related health concerns?
Laziness. This is the reason we have joined other countries in terms of having the world's largest number of diabetes cases. Sedentary living is in fact the biggest silent killer and greatest health threat for humans. It doesn't cost anything to be active in everyday life, yet most people placed the blame on not having enough time to be active. In addition to laziness, Indonesians are known for their (bad) eating habits. Sadly, it is not about the actual food but about how people eat. Unless they're trying to lose weight, they like to consume food high in calories, fat and sugar.

What is an ideal healthy diet that you can recommend to improve general health?
An adequate, well-balanced diet combined with regular physical activity is important to maintain a healthy body weight. A healthy and balanced diet will vary depending on the individual needs such sex, age, degree of physical activity, stress factors/lifestyle, risk factors for major cardiovascular diseases like coronary heart disease (CHD) and stroke and those who are also linked to other cardiovascular risk factors like diabetes, high blood pressure and obesity.
The secret to a healthy diet lies in portion control instead of weight loss. Eat plenty of high-carbs and high-fat foods if you're looking to gain weith. A weight gain diet is designed to add mass and is often followed by those who are underweight or by fitness and gym goers looking to add muscle. On the other hand, if you are overweight or are experiencing health problems linked to overweight or obesity, the first step is to consult a doctor or nutritionist right away.

Is there an optimal time of day for exercise?
No. Leave your excuses behind. Where there is a will there's a way! Make exercise a priority at home so that you feel motivated about the idea of exercising. Healthy diets require commitment not only to a healthy diet plan but also to regular exercise. As for physical activity guidelines, healthy adults should regularly do strengthening activities, aerobic, flexibility and breathing exercises that include deep inhalation and exhalation. Aim for at least 60 minutes at twice a week; 30 minutes for strength exercise, 20 minutes for flexibility and breathing exercises and the last 10 minutes for stretching.

There are so many types of trending diets nowadays. Are they really healthy or just a hype?
The truths behind today's popular diet trends are because of the massive commercialisation of dieting and its testimonies from public figures and healthcare influencers. With so many competing—and often contradictory—diet trends, it can be tough to cut through the hype to find a healthy-eating plan that works for individuals. Even worse, research found that most of today's popular diets have no scientific base, with nutrition and diet advice often backed by half-baked medical facts and lack of knowledge to the specific needs of the practicing individual.

So how do we maintain a safe and healthy eating habit?
Balance is key. A good balance between exercise and food intake is important to keep you fit and healthy. Learn how to control portion sizes, exercise to feel good and stay healthy, get adequate rest and maintain stress levels. Paying more attention to what, when, how often and how much you eat is the first step to helping you eat better. Eat more nutrient-rich foods like vitamins, minerals and dietary fibres, and eat less of sugar-sweetened drinks and desserts, food containing butter or other fats that are solid at room temperature and rice and pasta that are made from refined grains. Using a food diary to track your calorie and eating pattern helps a lot. Maintain a healthy and moderate diet with made up of 80 per cent fruits, vegetables, whole grains and low-fat dairy whenever possible.
---
This article is originally from paper. Read NOW!Jakarta Magazine July 2019 issue "Health, Sports, and Recreation". Available at selected bookstores or SUBSCRIBE here.