NOW! Jakarta handpicks a list of golf courses in and around the city that are sure to challenge your skills and please your need for greens.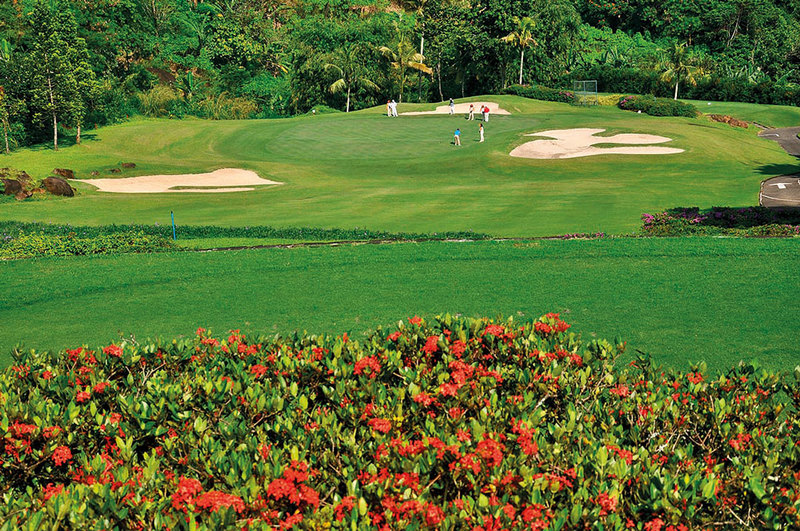 Jagorawi Golf & Country Club
Strategically located just an hour from Central Jakarta via the Jagorawi toll road, this golf course is famously known as Indonesia's most challenging golf course thus far. Jagorawi Golf & Country Club was officially inaugurated in 1981 with a total of 45 holes across three highly- rated and exciting courses: an Old Course (6023 meters), New Course (6322 meters) and Z-Nine (2965 meters). In order to have any chance of scoring well, precise shots are needed. Fairways are mostly of native grass, which adds to the difficulty as the ball neither sits up nor comes out clean when stuck. Jagorawi Golf & Country Club opens daily from 5.30am - 6.30pm. Call +62 21 875 3810 for reservations.
www.jagorawi.com
---
Sentul Highlands Golf Club
Designed by the world-renowned South African golf professional, Gary Player, Sentul Highlands Golf Club has an interesting layout with many challenges and difficulties. This golf course opened its doors on 17 May 1997 covering 85.4 hectares and 6,538 metres. Sentul Highlands Golf Club offers a three-hole practice ground (one par 3 and two par 4) for beginners and juniors, as well as a practice putting green and a driving range. For lodging, Golfers can stay in the brand new Aston Sentul Lake Resort less than a mile away from the clubhouse. Call +62 21 879 60266/68 for reservations.
www.sentulhighlands.com
---
Gunung Geulis Country Club
With a breathtaking view and fresh mountain air to boot, Gunung Geulis Country Club is situated 450 metres above sea level and across an area 450 hectares wide. This golf resort club offers challenging hilly terrain in certain parts that will test both your long and short game. Designed by world-renowned Australian golf course architects Thomson, Wolveridge and Perret, Gunung Geulis Country Club has 36 holes spread out in both the West Course and East Course. Every hole at this course is unique and with beautiful views of green grass and blue sky. Measuring 6,075 metres, the West Course requires a solid long game and meticulous club selection if you're looking to score well. The East Course sprawls accross 6,065 metres wide and is hillier than its counterpart. Although the East Course is shorter than the West, the tighter, sloping fairways, and hazards will prove to be challenging to both intermediate and advanced players.
www.gununggeulis.com
---
Rancamaya Golf Course
A challenge to golfers, Rancamaya Golf Course is designed by the world's renowned international course architect Ted Robinson with narrow fairways lined with trees. Set out in hilly terrain, the 18 fairways are routed around a number of interconnected lakes. Golf in Rancamaya is a decent beauty juxtaposed with a variety of world-famous courses, such as Augusta and St. Andrews. Contact +62 251 824 2282 for reservations or email to [email protected]
www.rancamaya.com
---
Damai Indah Golf
Jack Nicklaus' first designs in Indonesia were the scenic golf courses in Bumi Serpong Damai (BSD) and in Pantai Indah Kapuk. He designed a visually appealing 6,545 meters par 72 course incorporating many of his favourite features from some of the world's top courses. Since its establishment in 1992, Damai Indah Golf has won numerous awards for both the quality of the course and the service provided. Pricing on weekdays is under IDR 800,000 at BSD and under IDR 1,000,000 at PIK. Contact [email protected] for enquiries.
www.damaiindahgolf.com
---
This article is originally from paper. Read NOW!Jakarta Magazine July 2019 issue "Health, Sports, and Recreation". Available at selected bookstores or SUBSCRIBE here.