The art scene did not cease to thrive in the hustle and bustle of Indonesia. The rise of art enthusiasts and gallery lovers led to an increase of art fairs, undoubtedly making them highlight events of this year's summer.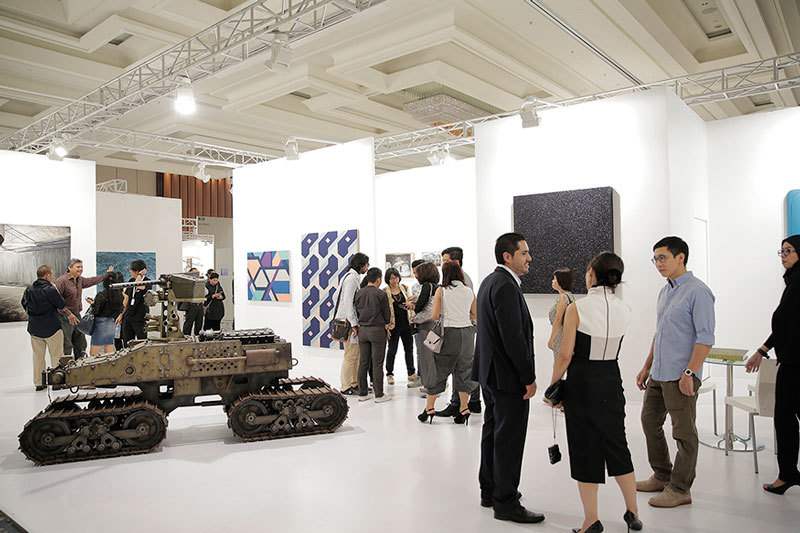 To name a few, there were upscale events such as ArtJog in Yogyakarta, EXI(S)T exhibition, Art Jakarta, Art Stage Jakarta, and Senandung Ibu Pertiwi (Our Motherland's Melody) in the National Gallery. This newfound love for art fairs everywhere has led to a groundbreaking variety of art being showcased, from famous artists such as Raden Saleh for modern art and Basuki Abdullah for Soekarno's collection all the way to upcoming local artists such as Natisa Jones for contemporary art.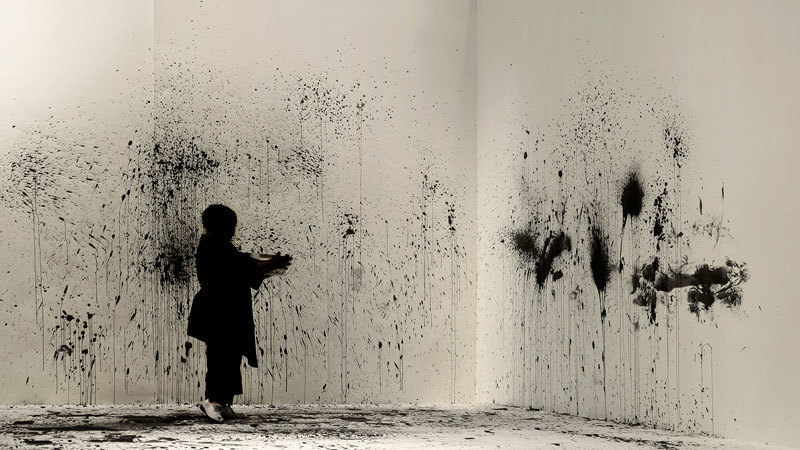 There is no denying that it has been a year of art fairs. Art Jakarta 2017, formerly known as Bazaar Art Jakarta, took place at the end of July at the Ritz-Carlton Ballroom, Pacific Place. A bustling art fair that will celebrate its 10th anniversary next year, Art Jakarta's welcoming atmosphere brought not only high esteemed art collectors, dealers, but also attracted many young art enthusiasts, the general public and all types of new markets. This fair displayed excellent curatorship that attracted not only local art collectors, but even international ones. This led to the possibility that Jakarta could become the new art hub in the Southeast Asian sphere.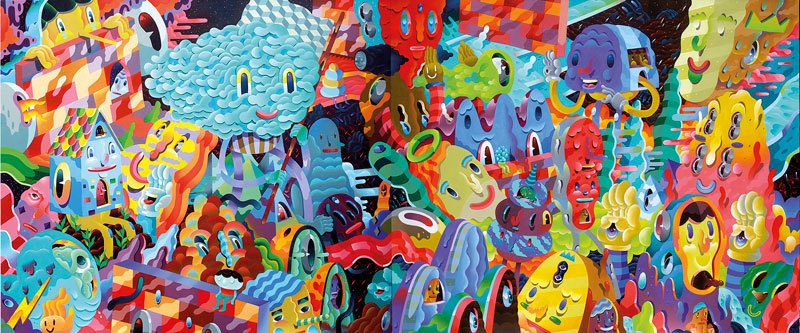 On the other hand, Art Stage Jakarta successfully attracted galleries that displayed works by renowned international artists, as well as many local artists such as Natisa Jones, represented by Ruci Artspace. One of the most beloved works at Art Stage Jakarta was an augmented reality (AR) painting, Mighty Atom, by Mochtar Sarman. Viewers could use goggles and see a hologram of Astro Boy moving and interacting with the audience. This showcases the tech-savvy and innovative atmosphere that contemporary art scenes evoke, as well as the synergy between technology and art.
"From its branding side, Art Stage Jakarta is said to have attracted collectors from overseas. Their program was considerably better for galleries who were selling works by well-known artists to expand their market overseas," said Tommy Suprajitno of Can's Gallery. "Art Jakarta had a higher number of visitors, but most of them were novices in the art world. They purchased paintings and sculpture because they really liked the art. Meanwhile visitors to Art Stage were mostly more experienced collectors and art dealers who already know the artworks by the artists they are after. At Art Jakarta we can generally get 4-5 new collectors, while at Art Stage we got 3-4 collectors who know about art," observed Hingkie H. Prasantio of Zola Zulu Gallery, a regular at Bazaar Art Jakarta, but participated at Art Stage this year.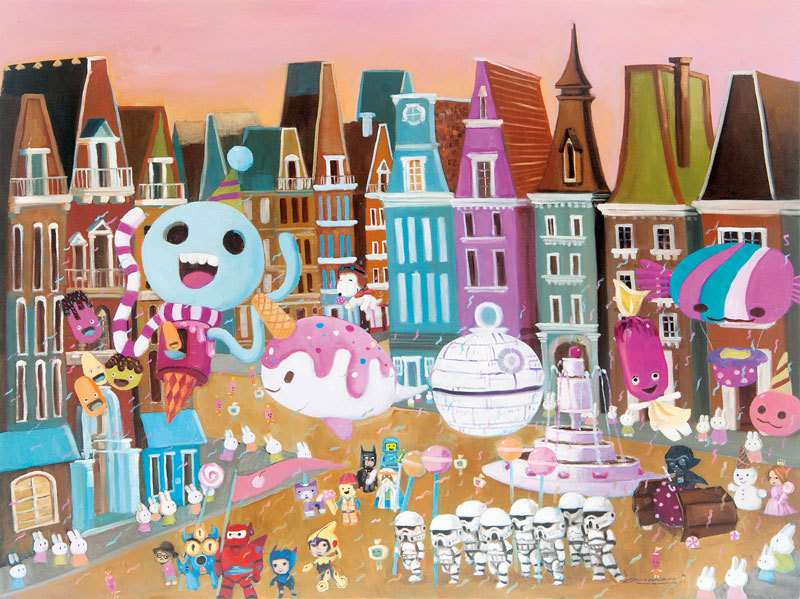 Art Stage boasts to have attracted 52,000 visitors in the four days of the fair, far more than its sister fair Art Stage Singapore, which attracted a total of 42,000 visitors. Many question this number that the organizers claim. The blockbuster Gores Juang Kemerdekaan 17|71 exhibition featuring the Presidential Palace masterpieces held last year, only attracted around 33,000 visitors over 30 days of viewing. Art Stage Jakarta's claim of attracting 52,000 would mean that they had over 1,300 visitors per hour throughout 40 hours of the fair, more than the visitors that came during an entire a busy day of the 17|71 show. It is quite a shame for such a well run organization to have to make such farfetched claims.
In Yogyakarta, the annual Art Jog was also held. "The quality of the art works presented, the spatial organization, number of visitors, and its new concept: the integration of fine art with performing arts and music, made the event very attractive. The organizer's efforts in asking other Jogja galleries to participate by having exhibitions at the same time, allowed visitors from outside of the city to see a collective 'Art of Jogja', not merely a single ArtJog," exclaimed prominent and outspoken collector Syakieb Sungkar, hailing the show. Art Jog founder Heri Pemad claimed that show attracted 44,000 visitors, down from 56,000 in 2016, much more credible figures, as the event run for a full month.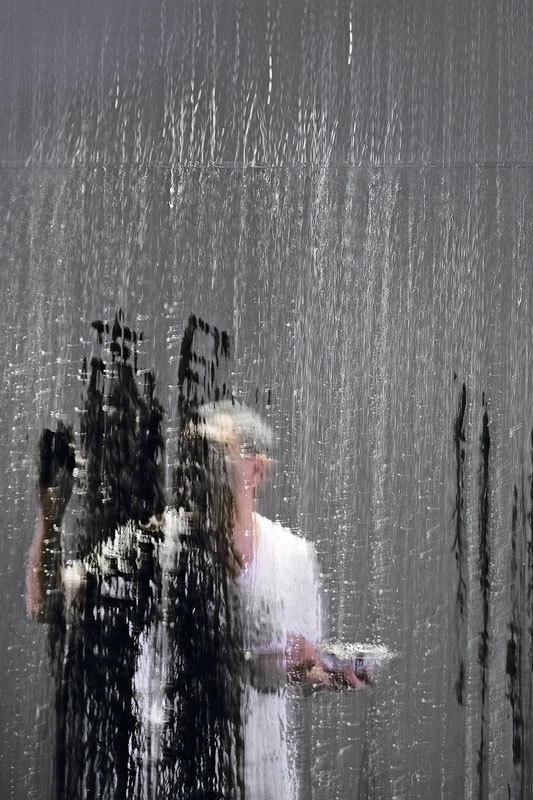 This year, Indonesia once again participates in the Venice Biennale. This time Tintin Wulia, an artist best known for her video art, has been selected to represent Indonesia in the Indonesian Pavilion. Her work, entitled 1001 Martian Homes will be featured in the Arsenale of the Venice Biennale in Venice, Italy, from May to November. A showcase mirroring the pavilion was also installed at the sixth floor of the Jakarta Senayan City Shopping Mall, to introduce Indonesia's participation in Venice.

Even with our already event-packed summer, a highly-anticipated art event will be taking place in November this year with the opening of MACAN, or the Museum of Modern and Contemporary Art in Nusantara. After years of waiting and anticipating, this museum will curate works by Yayoi Kusama, Jean-Michel Basquiat, Robert Rauschenberg, Raden Saleh, Sudjojono, FX Harsono as well as numerous live performance art pieces. The museum has hosted a First Sight event on Saturday, 12th August, inviting guests to catch a sneak peek of the extraordinary works of art that will be displayed there. The guests were greeted with a spectacular performance arts programme, which included performances by artists such as Yin Xiuzhen and Tisna Sanjaya. With the museum almost opening, this would almost be a public celebration to further artistic sensations in the capital.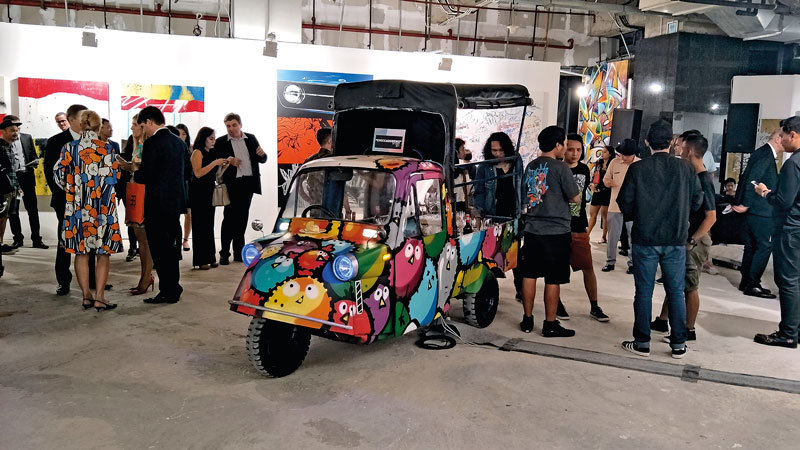 Other interesting events include the rebranding of Canna Gallery as Can's Gallery. The gallery has also been relocated from their original location in Kelapa Gading to Jl. Tanah Abang in Central Jakarta, and is opening with a new exhibition entitled: Thumbs Up. The refurbished gallery will host works by Srihadi Soedarsono, FX Harsono, Heri Dono and many more. To celebrate their rebirth, they will also host new emerging artists such as Oky Rey Montha and Octura. The Animamix Biennale opened at the Art:1 New Museum in Kemayoran, featuring Andy Wahono, Bambang "Toko" Witjaksono, Eddie Hara, Eko Codit, Eko Nugroho & DGTMB (Daging Tumbuh), Hendra "hehe" Harsono, Heri Dono, Muklay, Narpati "Oomleo" Awangga, Terra Bajgrossa, from Indonesia, Choi Jeong Hwa, Choi Nari, Hyun Jim Lee, Kim Kira, Kwon Kisoo, from Korea;Carlo Ongcangco, Menix Abrera, Vincent de Pio from The Philippines and Hiroshi Mori from Japan.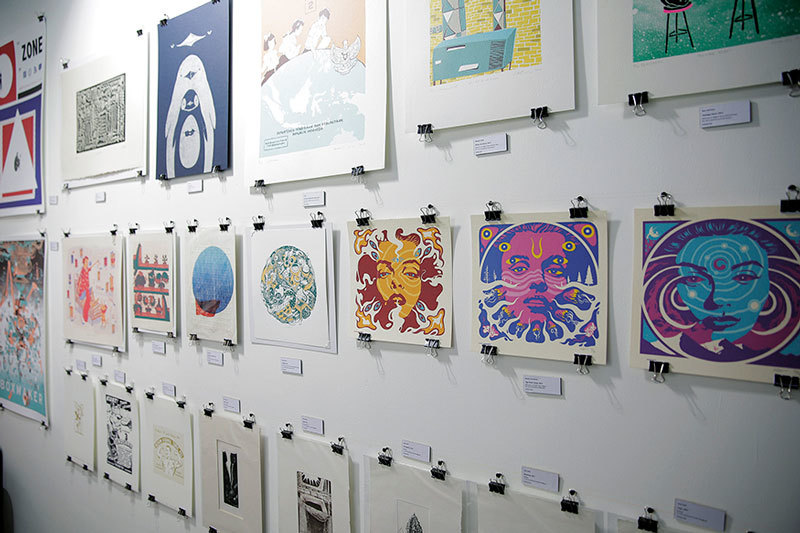 Aside from the trendy contemporary art scene, Senandung Ibu Pertiwi (Our Motherland's Melody) is a painting exhibition that does not fail to reignite our sense of nationalism and appreciation for history. On display at the National Gallery of Indonesia (Jakarta) until the end of August in celebration of our 72nd year of independence, the exhibition included works from the collection that President Sukarno first started, now state assets in the Presidential Palaces of Indonesia. The exhibited paintings featured works made by Indonesia's painterly maestros, such as Raden Saleh, Basoeki Abdullah, Hendra Gunawan, Dullah, and many more. Landscapes, portraits and the daily life of urban and rural communities were all represented here, which charmingly encapture Bung Karno's vision for Indonesia at the time. According to Syakieb Sungkar, it could, by far, be the greatest art event of the year. It has not even been a month and the exhibition has reached more than 30,000 visitors. Even within the fast-paced modernisation in Jakarta, the Senandung Ibu Pertiwi exhibition acts as a precious time capsule, celebrating timeless artistic beauty.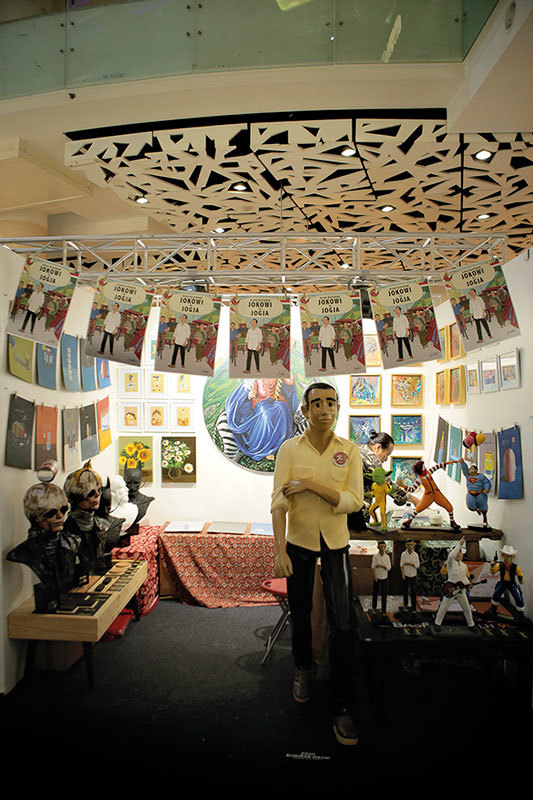 From contemporary to historical, the art scene this year covered widespread themes and audiences not looking to shrink anytime soon. With the myriad of art events, fairs and exhibitions that have taken place so far, the year is still young. There will continue to be big scale art events to come. In October, Indonesia will take center stage at the Europhalia in Belgium, where Indonesian paintings and installations will be featured in various venues. In November, both the Jakarta and the Yogya Biennale will take place, while the Museum MACAN opens its doors to the public. Meanwhile, many paintings by Raden Saleh will be part of the Raden Saleh and Juan Luna exhibition at the National Gallery of Art, Singapore. Indeed, we can say that 2017 is a good year for Indonesian art. Even as we reach the end of our summer, the year is still young with many exciting new art events to keep an eye out for in the coming months.