In his 15th solo exhibition "Golden Women", Indonesian painter Sudigdo celebrates the complexity of women, who have been his main source of inspiration throughout his prolific career as an artist.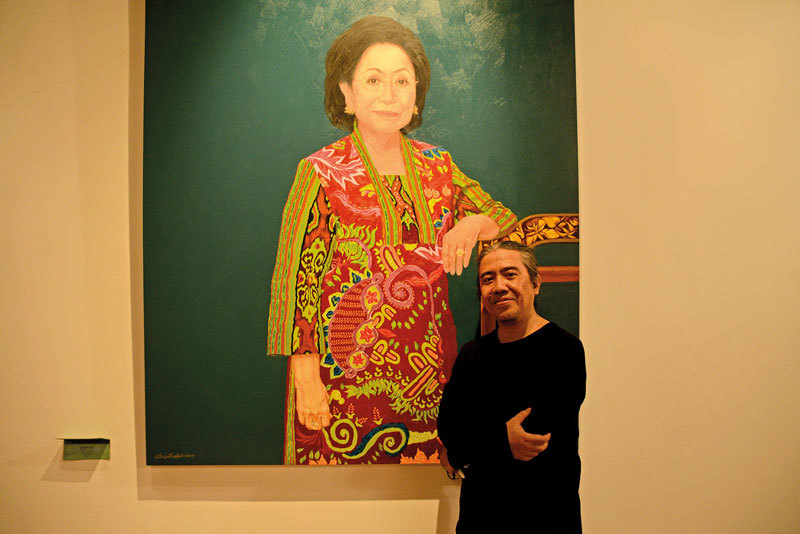 Sudigdo is the first to admit that women are complicated creatures. Perhaps it was exactly this fact that inspired him to paint women in the first place: it is his attempt to understand them, to appreciate them and to celebrate them.
"Golden Women", Sudigdo's 15th solo exhibition that took place from 21 to 31 August at Rumah Jawa Gallery in Kemang, South Jakarta, pays tribute to the women of Indonesia and their many different sides: their strength, their unparalleled ability to nurture, their vulnerability.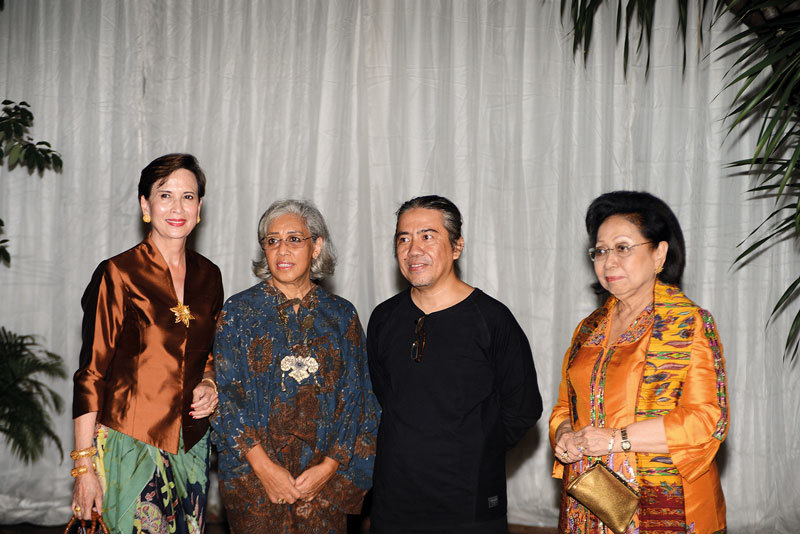 "Women, and Indonesian women in particular, are extraordinary in every way - in what they do for their families, and even for their country," said Sudigdo, who describes his artistic style as modern realism. "In my eyes, they are golden, in a sense that they are the most noble and precious creatures."
It is an exhibition that raises questions: are Indonesian women successful in their efforts to follow their hopes and dreams, or are they still restricted to certain roles that have been dictated by government and society? How do women pass down their wisdom to the next generation? How can they find a place in society, maintaining their spirit and soul and still carve a space for themselves between modernity and tradition?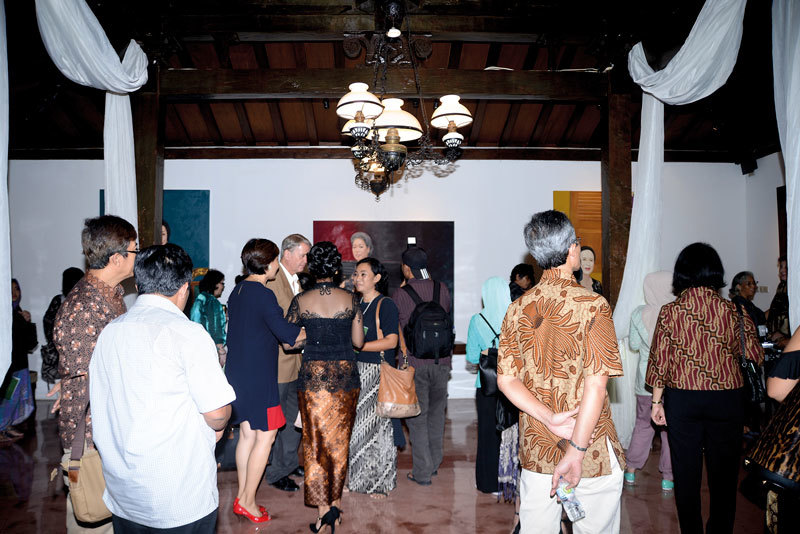 The 20 paintings, beautifully arranged in the gorgeous gallery, showed women in different situations and moods: in some paintings, they look pensive or dreamy, in others they seem to be intimated and lacking self-confidence, but Sudigdo also depicts them as graceful, happy and with an infectious smile.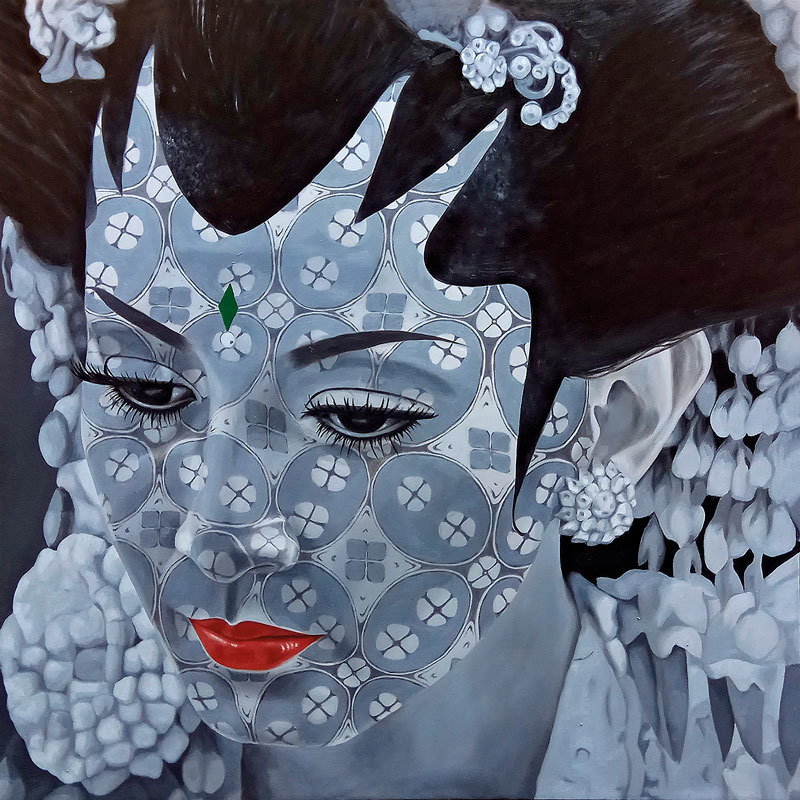 "Loss of Virginity" immediately demanded attention: here, Sudigdo painted a simple white dress, held together in the middle with a safety pin and blemished only by tiny drops of blood. With this painting, he boldly focuses on a topic that is often still regarded as controversial in Indonesia: women who, in most parts of the country, find themselves struggling with the prevalent patriarchal culture, trying to break boundaries and reclaim their own bodies and female sexuality.
"Golden Women" also included stunning paintings of Martha Tilaar, Raisis Arifin Panigoro and Kartini Basuki – three successful and inspiring Indonesian women, who all attended the exhibition opening – as well as a portrait of Sudigdo's wife, who coincidentally celebrated her birthday on the opening night.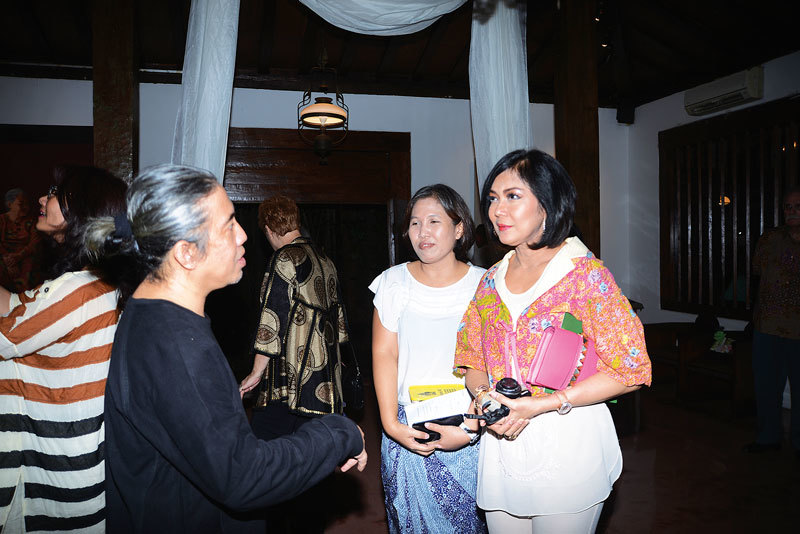 Sudigdo grew up in an art-loving family - his brother is also an artist - and began to enter painting competitions at the age of 6. Besides his solo exhibitions, his works have been displayed at renowned galleries across Indonesia and abroad in numerous group exhibitions, including Hadiprana Gallery, National Museum Jakarta, National Gallery Indonesia, Linda Gallery Singapore and many more.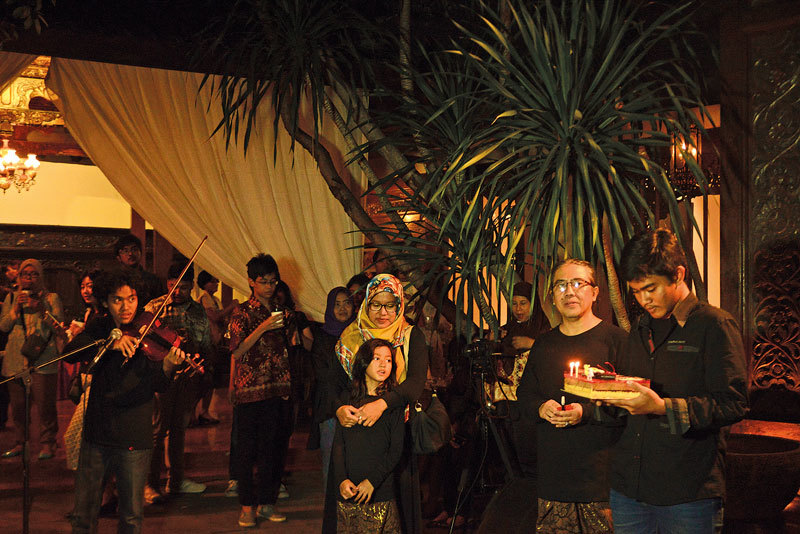 Despite this long list of accomplishments, it is not always easy to add to his artistic oeuvre: in addition to being a painter, Sudigdo works full time as Art Director at NOW! Jakarta magazine and naturally also wants to spend time with his family. Therefore, it took him around one year to prepare the exhibition.
Yet Alistair Speirs, NOW! Jakarta's founder and publisher, who has known and worked with Sudigdo for two decades, was quick to praise the painter's skills.
"The world would be a lesser place without art. There is no comparison to creativity in our lives and it is important in every possible way," he said.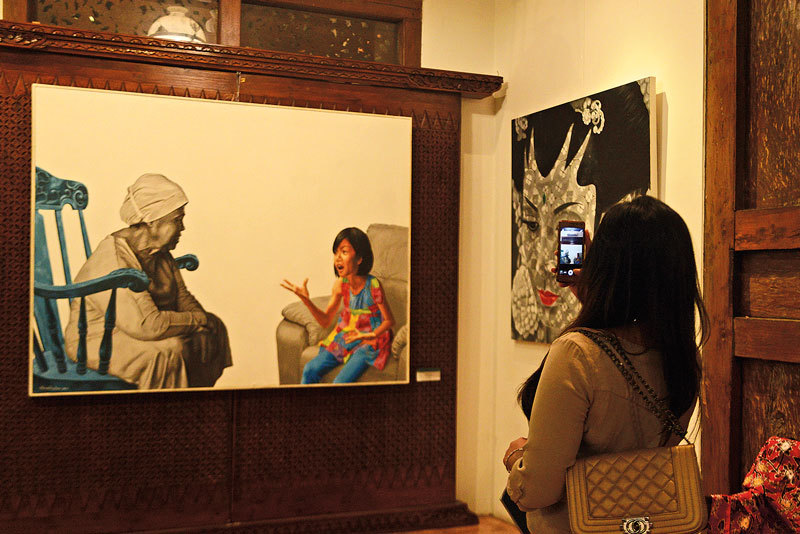 "When it comes to art, I'm not an expert, but I know when I see craftsmanship like Sudigdo has, when I see the expression that is put into his paintings, when I see interpretation of life which is done from the heart with skill – that's art. When you have somebody like Sudigdo who has talent in his fingers and vision in his mind, it's simply wonderful to see."