Our beloved musical city offers various venues to hold music performances, from big names like Jakarta Convention Center or JIExpo to underrated world-class venues within cultural centres. Here are just a handful of these for you to check out.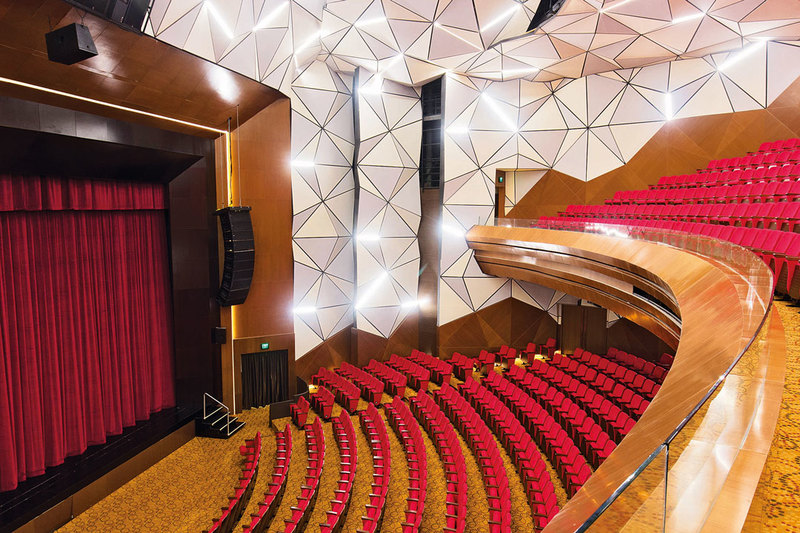 Ciputra Artpreneur Theater
Set with high international standards in all of its aspect, including a generously sized centre stage, an orchestra pit and a fly tower, this venue overshadow most concert venues in the city. The oval shaped hall delivers perfect viewing angle and acoustics to all audiences. A number of world renowned shows have been hosted here, including Beauty and the Beast, Shrek The Musical, Annie and The Red Lantern, and many others.
Ciputra Artpreneur Theater
Jl. Prof. DR. Satrio Kav. 3-5 Ciputra World 1
Karet Kuningan, South Jakarta 12940
T: +62 21 2988 9889
IG: @artpreneur
FB: Ciputra Artpreneur
www.ciputraartpreneur.com
Usmar Ismail Hall
Combining concert hall and cinema with a well-appointed acoustic design and high-tech sound reflectors, Usmar Ismail is an ideal venue to enjoy acoustic and orchestra concerts as well as dance performances and movie screenings. With a capacity of 500 seats, this hall is also supported by an 18,14m x 5,7m x 0,8m centre stage and a humongous screen.
Usmar Ismail Hall
Jl. H. R. Rasuna Said
Karet Kuningan, South Jakarta 12940
T: +62 21 526 5493
www.usmarismailhall.com
Salihara Theater
As one of the longest standing art performing galleries in the city, Salihara's theatre, also know as black box offers flexibility in stage setting, lighting distribution and audio to maximize the potential of performing arts. The annual Salihara Jazz Buzz is one of the most highly anticipated shows, especially for jazz lovers.
Salihara Theater
Jl. Salihara No.16
Pasar Minggu, South Jakarta 12520
T: +62 21 789 1202
IG: @komunitas_salihara
FB: salihara
www.salihara.org
Balai Resital Kertanegara
Specially designed by famous conductor Avip Priatna, the 300-seat capacity venue with acoustic room setting is capable of presenting the best sound configuration through the use of panel diffusers in several parts. Grand Concert piano, multimedia, lighting setting and artists waiting room equipped with Baby Grand piano are some of the additional features of this venue.
Balai Resital Kertanegara
Jl. Kertanegara No. 28
Kebayoran Baru, South Jakarta 12180
T: +62 21 720 1918
www.balairesitalkertanegara.com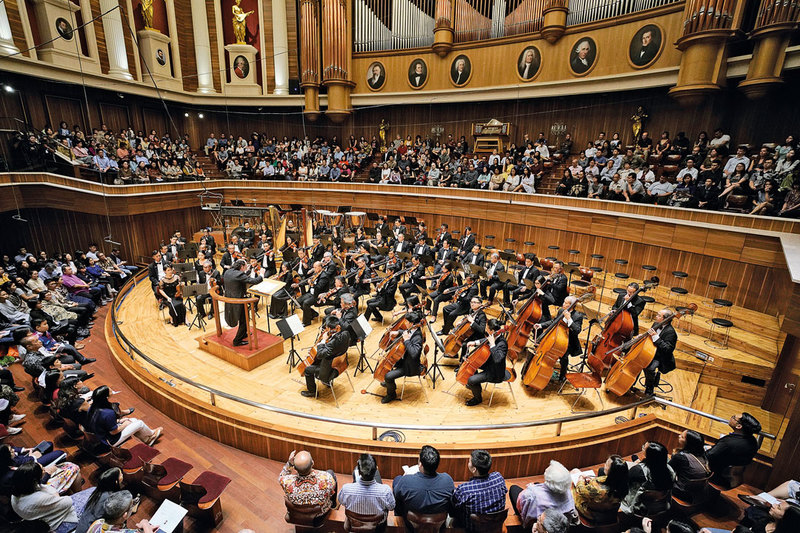 Aula Simfonia Jakarta
This fine concert hall is capable of delivering perfect acoustics thanks to direct sound and early reflection harmonics, together with the meticulously designed reverberation within the hall. With a seating capacity of 1,400 seats including choir and orchestra seats, this venue is a highly-recommend place for any A-class musical concert.
Aula Simfonia Jakarta
Jl. Industri Raya No. Kav. 1
Kemayoran, North Jakarta 10720
T: +62 21 6586 7808
IG: @aulasimfoniajakarta
FB: Aula Simfonia Jakarta
www.aulasimfoniajakarta.com
---
This article is originally from paper. Read NOW!Jakarta Magazine September 2019 issue "Jakarta's Music and Nightlife". Available at selected bookstores or SUBSCRIBE here.