The quality of a British education is well established and The British School Jakarta, which was founded over 40 years ago, has retained its core values of a British curriculum along with the International Baccalaureate (IB) complemented by a range of other activities including the Model United Nations programme, sports, the performing arts and more.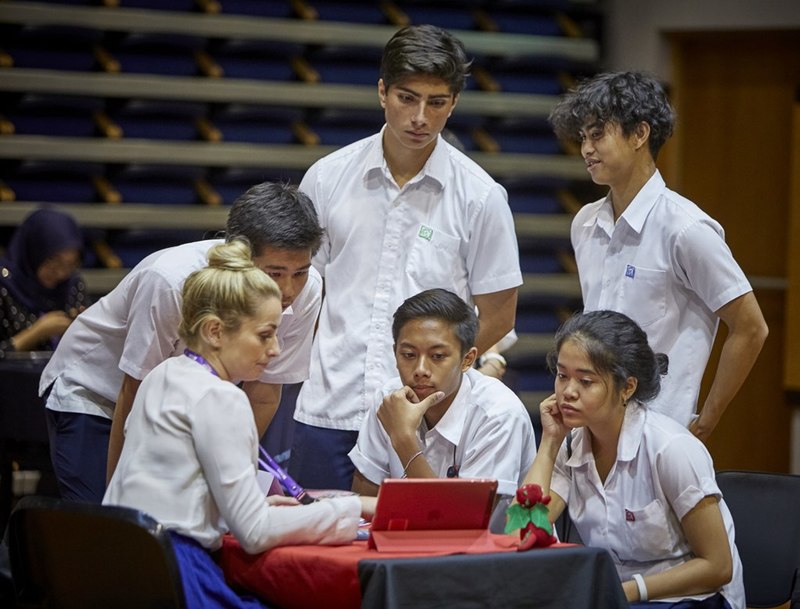 Housed on 18 acres of land in South Jakarta, the school is autonomous. Principal David Butcher, who has worked for decades in education and spearheaded the inclusion of the creative writing component of the IB programme noted the school's broad focus on planning for its students' future careers. "We look post tertiary," he said.
"What we're hearing is that technology is expanding exponentially, and as a private international school, we're autonomous in our curriculum, so our accountability is to ourselves," he added.
This long-term planning in a field that is averse to change can be a challenge but BSJ's involvement in the IB and IGCSE (International General Certificate of Secondary Education) programmes ensures students are given a competitive advantage throughout.
"With the IGCSE students have inquiry, concept and knowledge as well as the IB diploma which, in my opinion, is the best," Butcher adds noting that British School is the only intercultural school in Indonesia with a director of entrepreneurship who visits students at the primary section as part of a tie-up with the Massachusetts Institute of Technology (USA).
BSJ's ideas platform is another way the school involves teachers to contribute to the overall scholastic development of its student body. "The staff can bring in their ideas. What we're trying to do is make the school better via a collective so that it makes it more powerful as an institution," Butcher said. Staff receive regular trainings—they are scheduled for sessions in May and October this year—where they are trained on developing a school based on compassionate systems. "Students are given the archetypes, the structures and learn how they can help shape society. If you put it all together as an umbrella, the school moves forward," Butcher added.
In the future, students will have the advantage of a technology-based approach to education with tablet computers where classrooms will be equipped with four TV screens and students interact with the material on their individual portable machine

With the diverse range of cultural backgrounds that students represent, each contributes to the school's vast platform. Keeping with the traditions of respect and tolerance as well as a strong pastoral system, it's 'open dialect' approach helps maintain its multicultural body.
---
This article is originally from paper. Read NOW!Jakarta Magazine May 2019 issue "Kids, Family, and Education". Available at selected bookstore or SUBSCRIBE here.