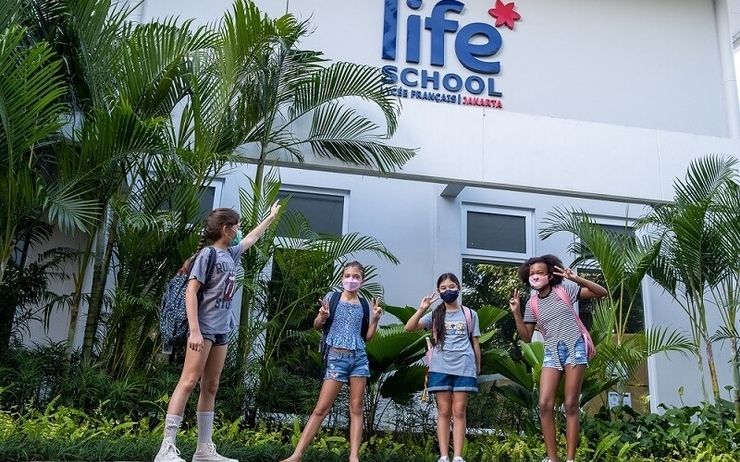 Despite the new closure of the establishment linked to sanitary conditions, the French lycée in Jakarta ended the year on a high note: a new name and a new visual identity came to dress a newly renovated establishment.
The new name of the establishment, Life School, was chosen by the parents of the pupils during a general assembly. By its international sound, it responds to expectations and wishes for openness.
Life School, a name that conveys the values and positioning of the establishment: an experienced teaching (Learning), a multicultural approach (Intercultural), a French school on a human scale with an international vocation, an education oriented towards success and excellence (Education).
The new identity, created by a French design agency installed in Indonesia since 2014, Team Creatif Asia, takes shape within the recently renovated establishment.
The new logo and its graphic style illustrate this new positioning.

Very present blue, white and red color codes that affirm the French identity. A stylized icon to bring a touch of modernity, elegance and originality.
Deployed across all of the school's communication media, the new identity also comes to life within the establishment.
The closure of the establishment linked to sanitary conditions for many months allowed the completion of the renovation project, initially planned for several years. Let us hope that the health situation will improve by the end of August in order to allow the students to finally take advantage of their new establishment.