Besides flowers, chocolate symbolises love, affection, and attention. Many believe that chocolate has a magical effect and when shared between two people, it can create feelings of joy, happiness and, yes, love.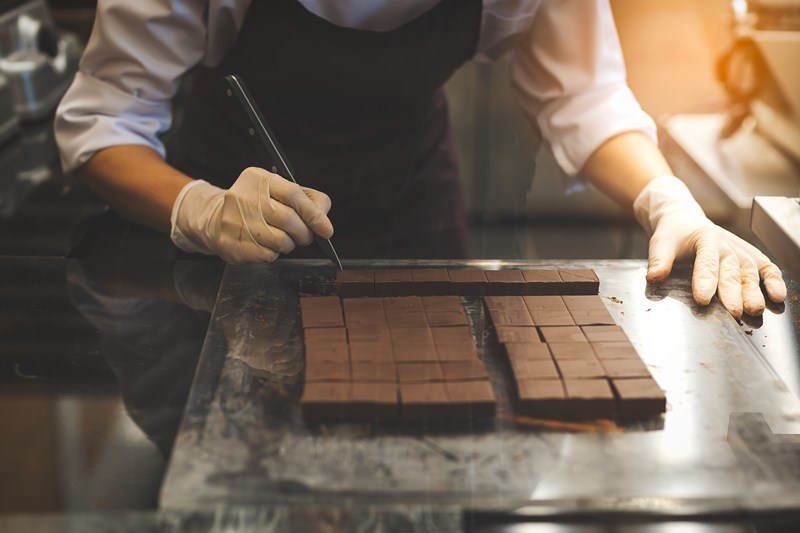 Of course it's due to ethylamine and endorphins, the substances contained in each cocoa bean that can create positive energy and euphoria. As the world's third largest cocoa bean producer, Indonesia has some good chocolate brands. NOW! Jakarta has picked a few options.
Pipiltin Cocoa
The tagline "We Make Chocolate from Scratch" is taken seriously here. The company processes its cocoa beans sourced from small farmers around Indonesia, such as from Tabanan in Bali, Pidie Jaya in Aceh, and Glenmore in Banyuwangi (East Java), and Tanazozo in Flores (East Nusa Tenggara). The founder, Tissa Aunilla, continues to expand Pipiltin's cocoa beans collection from all over Indonesia very soon. The brand creates unique flavours in the shape of chocolate bar, praline, choco disc, and tubos. Chocolate bars are divided into two variants, single origin chocolate bar for those who love the original flavour and those that enjoy ingredients mixed in including almond, sea salt, and pretzel.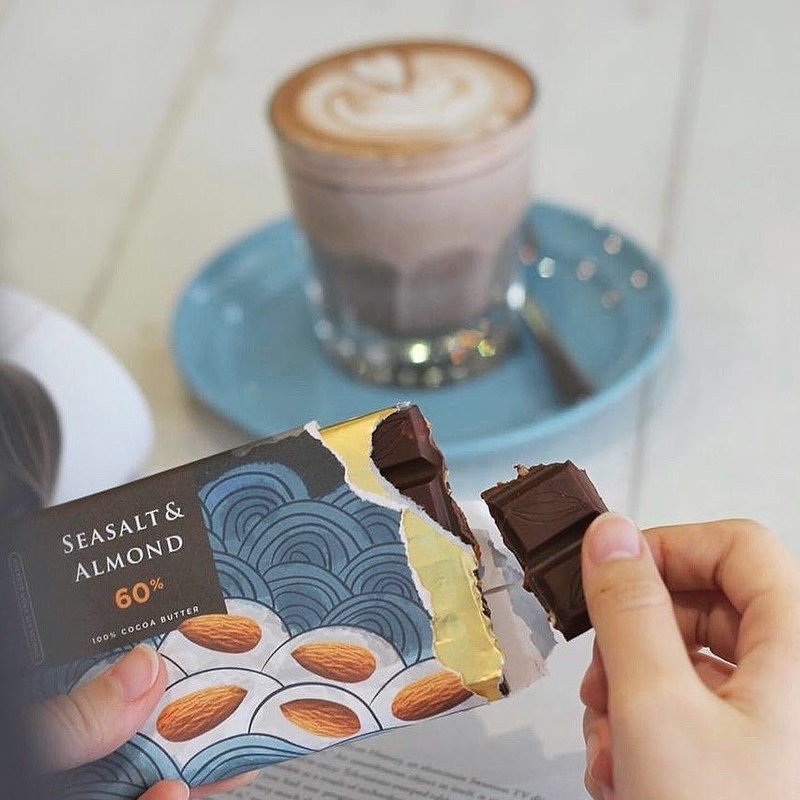 Sarinah Building Ground Floor,
Jalan MH Thamrin No. 11, Central Jakarta,
T: +62 821 1404 8617
Pipiltin Cocoa Senopati,
Jalan Senopati No. 27, Kebayoran Baru,
South Jakarta,
T: +62 21 3644 6914
www.pipiltincocoa.com
POD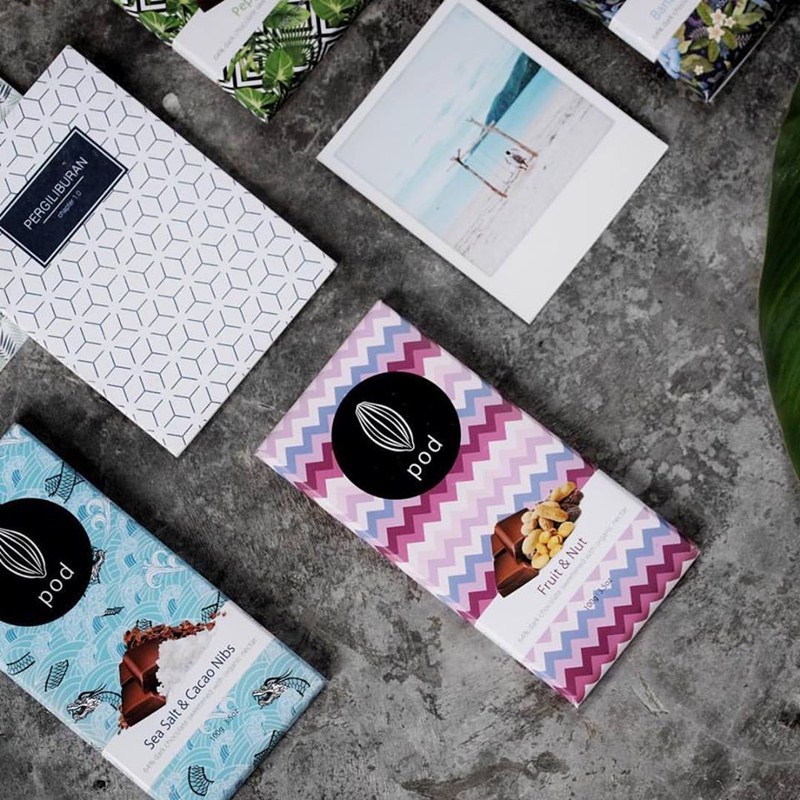 Established in 2010 by Tobby Garrit, the ingredients in POD chocolate come from natural products in Bali and produced by local cocoa farmers. There are 23 flavours including sea salt and cocoa nibs, honeycomb, rosella flower & cashew, cranberry, goji berry & coconuts, and banana chips & clove. The company welcomes visitors to its factory in Bali to see how its finest products are produced. Taste and smell the roasted beans and also help in the production process!Pod chocolate is poised for global expansion and has been credited by the Michelin Guide as one of "small brand of chocolate maker turning the USD 500 billion chocolate industry on its head."
Main Factory and Outlet,
Jalan Denpasar-Singaraja No. 29, Mengwi, Bali
T: +62 361 209 1011
Sanur Shop & Cafe,
Jalan Bypass Ngurah Rai 25, Sanur, Bali
T: +62 361 449 2400
www.podchocolate.com
Monggo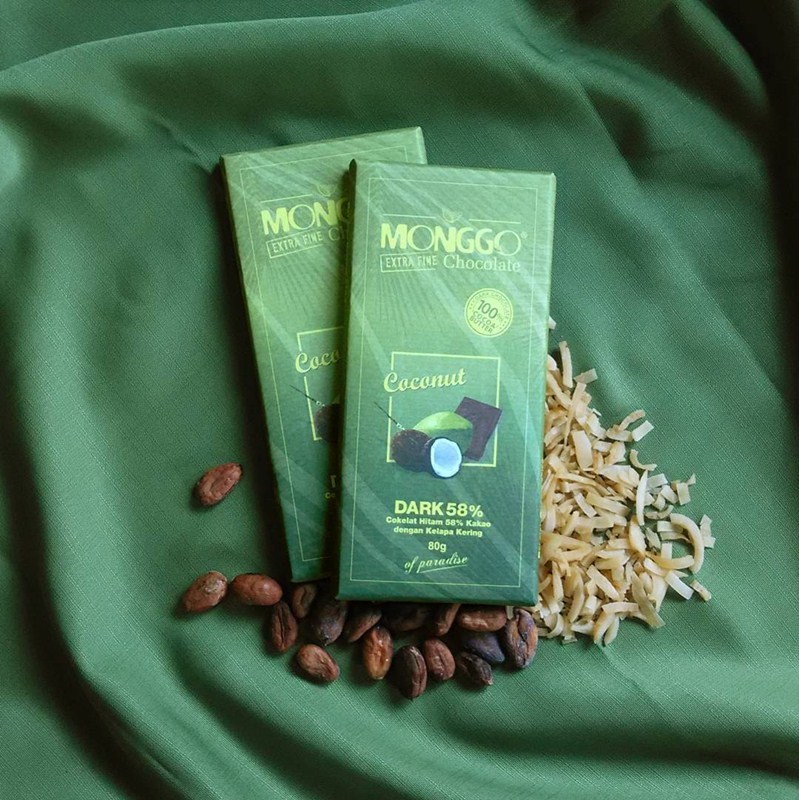 In Javanese , "monggo" means "please". Monggo chocolate is one of must-buy items when you visit to Yogyakarta. A chocolate lover from Belgium, Thierry Detournay came to the city in 2001 and established the brand and began selling it in 2005. Monggo's varities include caramello, white chocolate, macademia, marzipan, cinnamon, chasew nuts, coconut, ginger, and some of them mixed with red chilli, manggo, and durian. The cacao beans are sourced from various plantations in Java, Sumatra and Sulawesi.
Dalem KG III/978, Kelurahan Purbayan,
Kotagede, Yogyakarta
T: +62 274 373 192
Dharmawangsa Square,
Jl. Darmawangsa VI, Kebayoran Baru, South Jakarta
T: +62 821 2446 6781
www.chocolatemonggo.com
Krakakoa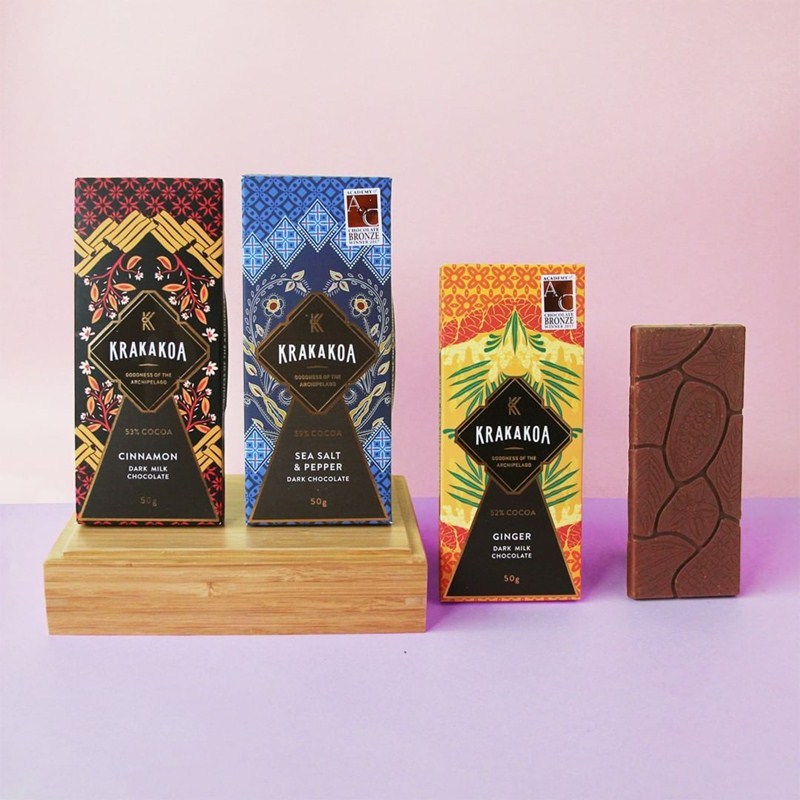 Based in Lampung, Sabrina Mustopo established Kakao in 2013. The brand then evolved in October 2016 to become Krakakoa which inspired by the Krakatau volcano that sits on the waters of the Sunda strait. The cacao beans are sourced from small farms around Indonesia who practice sustainable farming methods resulting in unique flavours and the seductive aromas of Indonesia. In 2017, the brand received international recognition at the "Academy of Chocolate Awards 2017" in England. The brand continues to innovate with its many delicious flavours, like creamy coffee, chocolate with baguette, chocolate with focaccia, ginger, sea salt & pepper, and chilli.
KemChicks Pacific Place
Pacific Place Lt. LG-99 SCBD Lot #-5
Jalan Jenderal Sudirman No. 52-53
Senayan, Central Jakarta

Ranch Market Kemang
Jalan Kemang Raya No. 8
Mampang Prapatan, South Jakarta
www.krakakoa.com
nDalem
The brand was launched in 2013 via social media by the founders Meika Hazim and Wednes Aria Yuda. Ndalem Chocolate is not only a business but a special dedication of both founders to their town of Yogyakarta, where they were born and brought up. Beans are sourced from farmers across Indonesia and processed using technology from Belgium, Netherlands, and Indonesia to achieve premium taste. The brand also offers various traditional beverages like wedangan uwuh and wedangan ronde (herbs drink), wedangan bajigur (brown sugar and coconut milk drink), and also Indonesian spice flavours such as cinnamon, clove, and lemongrass.
nDalem Chocolate, Jl. Bhayangkara No. 23, Yogyakarta
T: +62 274 586858
www.cokelatndalem.com
Mason Gourmet Chocolate Factory
This is a 'state of the art' modernisßed chocolate making facility using only the latest technology and the finest Indonesian-grown cocoa beans to create delicious high quality chocolate treats. Guests can choose from a variety of options including pralines with numerous types of fillings, super thin after-dinner style mints and other chocolate treats such as truffles and various chocolate coated nuts, etc. The range of chocolates produced by this company started by Nigel Mason, runs into over 60 types and will eventually include many more, plus a range of chocolate bars, many with delicious and unusual fillings.
---
This article is originally from paper. Read NOW!Jakarta Magazine February 2019 issue"Love and Romance". Available at selected bookstore or SUBSCRIBE here.