Behind the regal and luxurious weddings, there are creative minds who help couples have the wedding of their dreams. These days, couples' preferences are turning away from the traditional.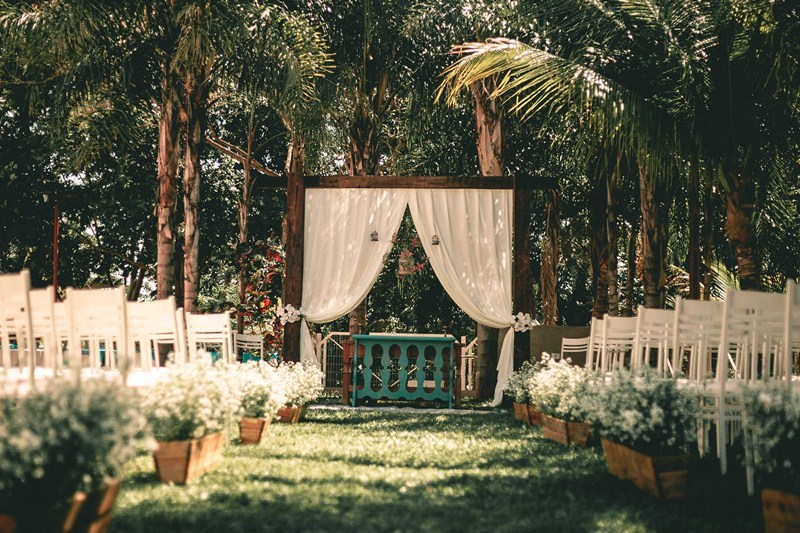 Over the years, wedding organisers in Indonesia have played an important role in creating memorable wedding ceremonies for couples. These days local organisers and those from overseas who have expanded their business here, have been seeing an increase in clientele.
With a number of celebrities and prominent people showcasing their weddings on social media, a lot of people tend to draw inspiration from them. Using wedding planner services, Indonesian celebrities such as Andien Aisyah, Raisa Andriana, Tyas Mirasih, and Randy Pangalila have inspired many to create a similar concept. Although traditional weddings in places of worship are still the norm, many young couples in Indoneisa have taken to more unorthodox celebrations.
The big wedding planners in Indonesia are Ayodya, Artea, Eunoia, Andle Oyong Project, Finest, Wymm, Luxury Wedding Organizer, and Bantu Manten.
According to "Bridestory" and "Wedding Wire," sustainable-themed weddings will be trendy this year. As people become more environmentally conscious, wedding planners and vendors in Indonesia have begun offering sustainable-oriented services here. Wedding planners and vendors can arrange eco-friendly venues, eco-friendly souvenirs, organic food, and the replanting of wedding flowers and more. Wedding organisers could also accommodate wedding charity projects for social causes. These practices have already begun in Bali and Bandung.
Inspired by the Givenchy-designed dress worn by the Duchess of Sussex Meghan Markle during her wedding to Prince Harry last year, dresses are slated to be more practical, progressive and minimalist. Brides also don't want to be too avant-garde when,these days, weddings are also getting smaller. On the other hand, in terms of colour, people will continue to choose traditional white and creme. People also expect more vibrant and natural-themed arrangement with more floral-colored arrangements. It is going to be bright as one's eyes can handle!
The use of technology in weddings is part of the new trend for 2019. Video and photography vendors now offer live streaming experience through video mapping and short videos of key moments during the wedding.
---
This article is originally from paper. Read NOW!Jakarta Magazine February 2019 issue"Love and Romance". Available at selected bookstore or SUBSCRIBE here.