Dangdut is often regarded as music for the "lower social classes", but the recent surge in interest - including from overseas - might just change that perception.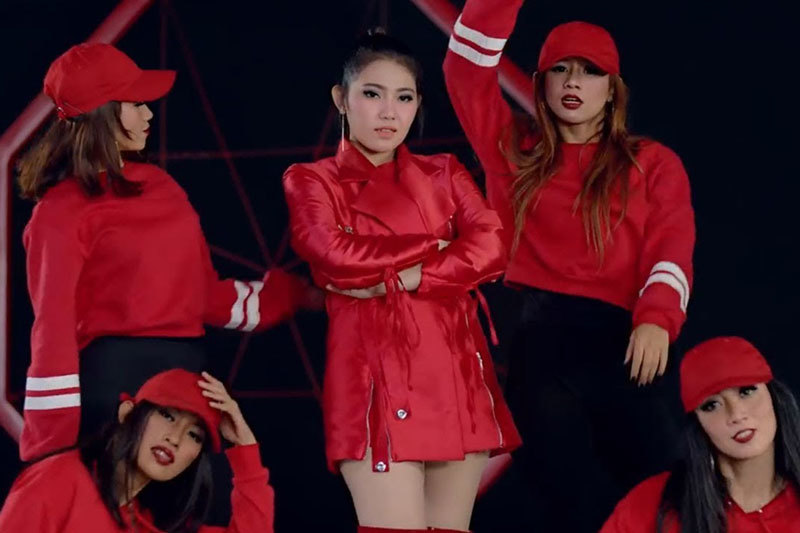 The world's second largest sports event, Asian Games 2018 in Jakarta and Palembang which ended early this month was proof dangdut can be enjoyed by everyone. Indonesians took dangdut to the international stage by using it as the official theme song of the event. "Meraih Bintang" (Reaching for the Stars), performed by the rising dangdut star Via Vallen saw much appreciation from the crowd.
The song that showcased modern dangdut mixed a touch of electronic music, and helped help boost the spirit of the athletes, and the recording went viral quickly. According to reports on YouTube, the song which was launched on 30 June, has been viewed a million times. Interestingly, some countries who participated in the games remixed the song in different languages, including Japanese, Korean, Thai, Arabic, Hindi and English.
Living in Indonesia, one hears dangdut often. There's the dangdut gerobak dorong (dangdut music songs played on a cart with big speakers) from street buskers, small warung in narrow alleyways, sometimes from our next door neighbour's home, at wedding parties and more. Dangdut is an integral part of Indonesian life, and is, of course, enjoyable music. And when they hear it, people can't resist dancing, or joget as it's referred to when one dances to dangdut music.
Although it is popular and, in many respects, shows a powerful, unique force in contemporary Indonesian culture and society, it's is not universally enjoyed.
It has often been denigrated and considered a low form of popular culture, stemming from social struggles over the meaning of class, gender, and ethnicity in modern Indonesia.
"Dangdut is originally Indonesian, because it has Indonesian characteristics that are not found in the music of Melayu (Malaysia)or India, namely themes of songs that are specific to the lives of Indonesians. Although a song is derived from an Indian source, it can become Indonesian through a process of enculturation. Dangdut was created by Indonesians, for Indonesians, and about Indonesians," said Andrew N. Weintraub, Professor of Music of University of Pittsburgh.
"Dangdut was created by Indonesians, for Indonesians, and about Indonesians".
Weintraub, who has teaches world music, includes a section on Indonesia, specifically Sundanese gamelan. In 2007, he began his research on dangdut after studying Sudanese performance arts, gamelan music and wayang golek . He also published a book "Dangdut Stories:A Social and Musical History of Indonesia's Most Popular Music", the first musicological study examining the stylistic development of dangdut music.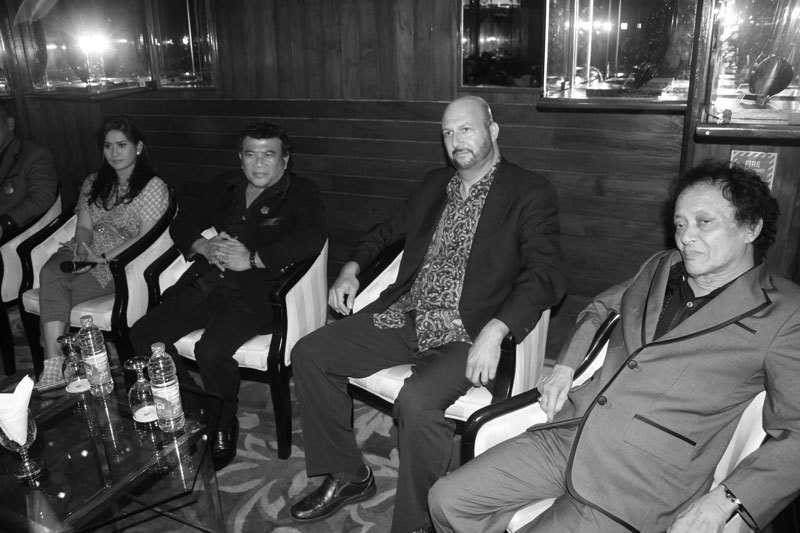 Weintraub observed that dangdut has unique elements and differs from other genres music in Indonesia, seen from its repertoire, community, performance style and discourse about social relations. In addition its musical instruments which include the tabla (drum) and suling (flute) as well as its rhythm with an emphasis on beats 4 and 1 produce beat.
Weintraub noted that he was interested in why dangdut was used to create class distinctions. Although it is often associated with people in the low class society, he believes dangdut is just as meaningful and valuable across the board, for all social classes.
In addition to the stories that dangdut tells, he learned that dangdut was a discursive space for mediating a variety of social meanings about poverty, unemployment, infidelity, sex and drunkenness. Its lyrics reflected a social community based on everyday material conditions, and its music and performance style encouraged pleasure, fantasy and desire. And it some social spaces, dangdut cannot be separated from the violence and disorder of modern Indonesian history. It did not take long for Weintraub to realise that dangdut was an ideal point from which to understand the symbolic role of music in mediating the tensions and contradictions of contemporary Indonesian culture and society.
"Rather than attaching a socio-economic group to a genre of music, I wanted to find out why middle and upper class people continually defined dangdut as lower class. I was interested in the construction of dangdut as 'lower class music' or 'music for the rakyat'," he explained.
Weintraub's interest is beyond academic. He formed the Dangdut Cowboys, a band that performs dangdut music dressed as cowboys. The group has performed at various events and venues, include at universities and hopes to tour Indonesia next year. Weintraub said that the group has been sponsored by famous Indonesian dangdut singers and musicians, such as Rhoma Irama and Ikke Nurjanah.
"When we perform dangdut, some people love it. when we play gamelan, people love it. But I don't think dangdut is very popular in the U.S. because people don't understand Indonesian language and they have no relationship with Indonesia. I think it's important to connect Indonesia to the U.S. But, it's getting harder to do with Trump in office. People here have become so isolationist and afraid of difference," Andrew noted.
Dangdut tries hard to be accepted in every class, include millennials. And it's doing fine commercially as we can see many TV programs hold dangdut competitions and packing it in more modern ways. Does it mean that dangdut can be accepted? Perhaps, although not by everyone.
_______
This article is originally from paper. Read NOW!Jakarta Magazine September 2018 issue "Music and Nightlife". Available at selected bookstore or SUBSCRIBE here.