Most headlines about Jakarta may have to do with problems regarding urban development, which includes but is not limited to traffic congestion and city planning. Little do people know, despite its reputation as a messy, concrete jungle, the capital does have some romantic spots, albeit rather ones that are off the beaten track.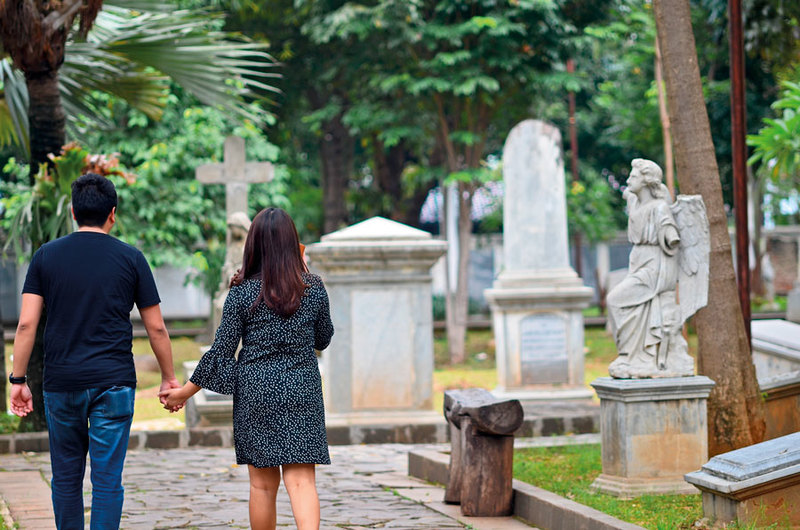 Next time the gleaming shopping malls and fancy restaurants feel a bit banal, try something different. Read on for our recommendations for a memorable date with your loved one.
Mangrove Forest in Pantai Indah Kapuk
This ecotourism spot also known as the Angke Kapuk Natural Tourism Park has become one of the most favourite outdoor destinations in town. Located in North Jakarta, just one hour from Soekarno-Hatta International Airport, the mangrove forest is home to, well, lush mangrove trees that span over 99.82 hectares. But it's the atmosphere that we find highly recommendable – quiet, even contemplative, and soothing.
Strolling around the park, crossing from one zone to another by treading on a wooden bridge, all the while looking at mangrove trees don't get any more romantic than this. Get your hands dirty by planting mangrove seeds together, as what is expected from visitors to the park. You can also rent a motorboat or canoe to go around the Jakarta Bay area, flora-and-fauna watching as you cruise the park. Did we mention it's highly Instagrammable?
The park is open every day from 8 AM to 6 PM, but we recommend you to visit in the afternoon so you can take in the beautiful sunset view. If that's not enough, there are wooden cottages on-site available for rent.
Taman Prasasti Museum
No, we're not suggesting you go on a twisted romantic-horror date. But meditation and melancholy, along with death and life, somehow make for attractive – perhaps even romantic – subjects.
Taman Prasasti Museum was formerly a graveyard built in the Dutch colonial era in 1795, known as Kebon Jahe Kober. It's a burial ground to some notable figures such as Olivia Mariamne Raffles (first spouse of British Liutenant-Governor of Java Thomas Stamford Raffles), Soe Hok Gie (Chinese Indonesian student activist in the 1960s) and Marius Hulswit (architect of the city's Neo-Gothic Cathedral). In 1977, the cemetery began operating as a museum and opened its doors to the public. Here, visitors can browse through a collection of 1,372 headstone inscriptions as well as miniature tombstones made of natural stone, marble and bronze that were largely removed from the Nieuw Hollandse Kerk cemetery in the early 19th century.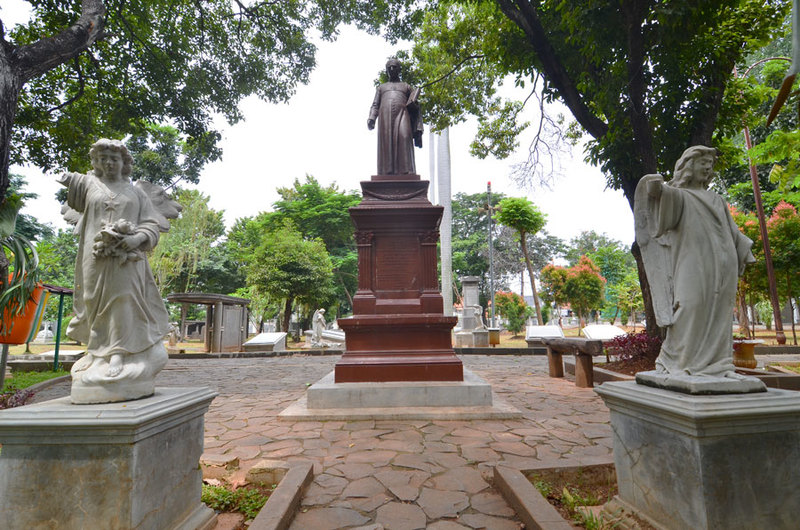 With its gloomy, mystical impression and the silent shades of trees, this museum is the right place for a tête-à-tête in its park-like setting. The local guides would also be happy to extend their knowledge of love stories of those laid to rest there. One popular story is about Olivia Mariamne, the great love of Raffles, who died in Buitenzorg (present-day Bogor) in 1814 and was laid to rest here next to the grave of her closest friend, the Scottish poet John Casper Leyden. In her memory, Raffles commissioned a memorial on the grounds of the Governor's Residence in Buitezorg (now within the Kebun Raya Bogor).
Jakarta Planetarium and Observation
If ever you're out on a date with a high school sweetheart, or someone you grew up with, this is the place to get all nostalgic. A star-gazing date just somehow becomes fool-proof when done at a planetarium. Imagine being under the wide sky decorated with thousands of stars and interactive space attractions. At the Jakarta Planetarium and Observation, you can also see sunspots with binoculars for free during certain hours. Situated on Jalan Cikini Raya, Central Jakarta, the Planetarium and Observation has three observation rooms used for visual and photographic observation, stars theatre show and exhibition space. You can also use portable telescopes.
Café Batavia
Throughout the decades, Café Batavia has never lost its charm as an ideal dating place as well as the perfect site to enjoy the atmosphere of Old Town Jakarta.
Strategically located in front of the Jakarta History Museum (Fatahillah) this restaurant has become one of the most popular main places to visit since its opening in 1993. First built in 1805 and finished in 1850, the building was originally used as an administrative office of the Vereenigde Oost-Indische Compagnie (VOC).
Through the grandeur of its colonial interior, Café Batavia takes you to step back into nineteenth-century Jakarta, formerly known as Batavia.
If you're on a date, choose to be seated on the more secluded second floor, from where you get to see a better view of old buildings surrounding the restaurant as well as the action taking place in Fatahillah Square. The ground floor, on the other hand, features a lounge with sofas, a bar and a stage for live music entertainment.
That said, the jewel of this place is in the Grand Salon which serves as the main dining area and offers Western and Chinese food, along with a fine selection of Australian wines.
Bidadari Island
Nestled in the area of Kepulauan Seribu (Thousand Islands), the only regency in Jakarta, Bidadari Island is surrounded by a host of smaller islands such as Kelor, Kahyangan, Onrust and Cipir. Its clear ocean waters play host to rich marine biota.
The island is conveniently located within the proximity of the city, only 15 kilometres or 25 minutes by speedboat from Marina Ancol. Here you'll find some heritage sites and object from the Dutch colonial era, among them the red-brick Martello Fort, also known as Fortune Fort, built in 1786. Over on this island, visitors can still see some remaining cannons.
Spend a night in a beautiful cottage on the island if you wish to explore more couple activities on offer, from diving to banana boat-riding, fishing, and strolling to the fort and mangrove trees.
This island is also famous for the various plants that live on its land, such as Baringtonia exelsa, Pempis acidula, Black Wood tree and some rare fruit plants. There's a myth here that goes as saying couples who visit the plantation near the edge of the sea will have endless romance.
Taman Suropati
Taman Suropati was originally named Burgemeester Bisschopsplein, in reference to the name of the first Batavia mayor, G.J. Bisshop. One of the top favourite parks in Jakarta, this hill-shaped area shaded with big trees is a meeting point for Jakartans and a melting pot of communal activities – recreation, exercise, arts, musical, you name it.
It's also a romantic getaway where you can enjoy a simple, private conversation with your partner on one of its many artistic benches and statues created by Southeast Asian artists and among many exotic plants. We should mention that the best time to visit would be in the afternoon, in time for serenades and music practice to appear in the backdrop.