In order to enjoy a truly spirited festive season, Indonesia offers plenty of options for Christmas holidays. For many, going on a pilgrimage to a sacred destination is a prominent part of spiritual life. NOW! Jakarta has compiled a list of notable destinations of Christian pilgrimages in Indonesia.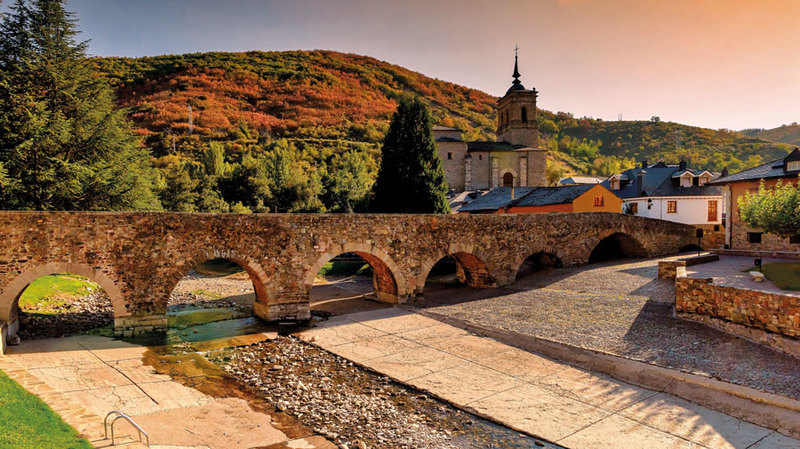 Immanuel Church, Central Jakarta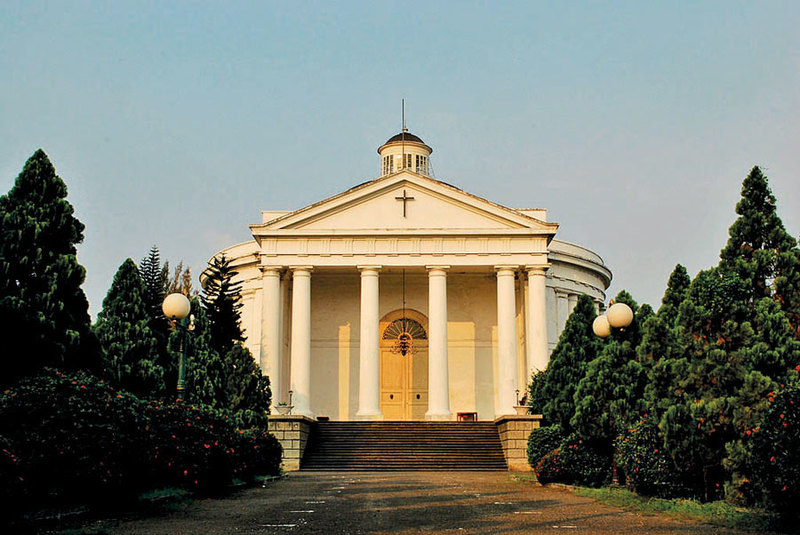 Situated on Jalan Medan Merdeka Timur across from Gambir Railway Station, Immanuel Church is allegedly the oldest protestant
church in Jakarta. Designed by architect J.H. Horst in Palladian style with Roman and Greek elements, construction begun in 1835 on the birthday of King Willem I of the Netherlands. Under Japanese rule, the church was used as a repository for the ashes of Japanese soldiers who were killed during the war.
In 1948, the church's name was officially changed from Willemskerk to Immanuel Church. Its historical relation to the Dutch colonial rulers is evident in the fact that an old Dutch State Bible by Nicolaas Goetzee of Goringchem, which was printed in 1748, is still kept in the church until today.
Semana Santa Pilgrimage in Larantuka, Flores, East Nusa Tenggara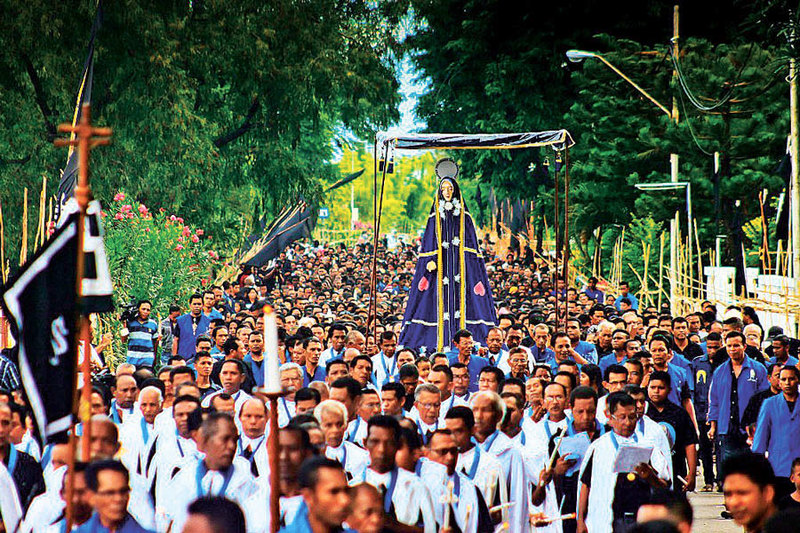 Larantuka is a small coastal town in the eastern part of Flores. Every year - usually the week before Easter Sunday - the town of Larantuka solemnly celebrates The Holy Week, also known as "Semana Santa". During Christmas, the town usually commemorates the crucifixion of the Christ as a part of church service.
As a small port city on the foot of Mount Ile Mandiri, Larantuka is also dubbed the city of Reinha Rosari, or the city of Mother Mary. According to history, King Ola Abodala was baptized as first Catholic King in 1665 and changed his name to Don Francisco Ola Adobala Diaz Vieira de Godinho (D.V.G.). King Abodala handed his golden scepter to Mother Mary Reinha Rosari, surrendering his kingdom. In 1886, King Don Lorenzo Usineno II D.V.G. replaced him and enthroned Mother Mary as the Queen of Larantuka. The two most important statues in Larantuka are Muan Ma of Mother Mary and Tuan Ana of Jesus Christ Himself.
Gua Maria Sendangsono, Muntilan, Yogyakarta
The Cave of the Blessed Virgin Mary Lourdes Sendangsono is known as the oldest grotto in Indonesia. Thanks to its special location between two big trees and a water spring, the cave radiates peace to some, while others find it eerie and think it's haunted.
Millions of pilgrims from different provinces in Indonesia have visited Indonesia's Lourdes Grotto since its consecration on 8 December 1927. The Grotto also holds historical value as it was the place where the first group of Javanese converted to the Roman Catholic Faith and were baptized by Father Van Lith S.J.
Mary Lourdes Grotto, Poh Sarang, East Java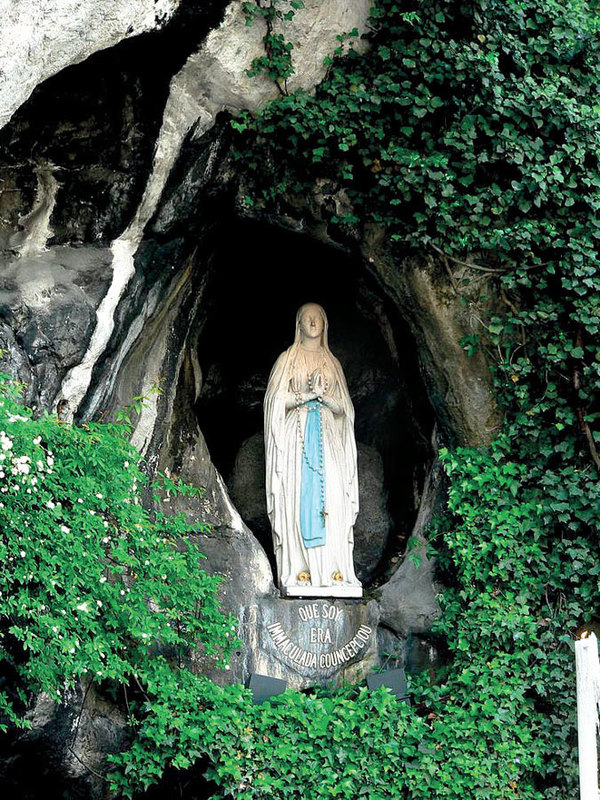 Poh Sarang is a small remote village on the slope of Mount Klothok, East Java, which is becoming increasingly popular among local Catholics as a sacred place. It is also home to the Mary Lourdes Grotto, a replica of the Our Lady of Lourdes grotto in France. Thousands of pilgrims and believers regularly flock to the Mary Lourdes Grotto in East Java, in particular when observing religious holidays.
Catering to the growing number of pilgrims, Poh Sarang has begun to up its facilities by building more parking lots, hotels, cottages, home stays and souvenirs.
Next to the Maria Lourdes Cave lies the Rosario Cottage, representing the journey of the resurrection of the Christ, and Golgotha Crucify Hill describing Him crucified.
St. Maria Annai Velangkanni, Medan, North Sumatra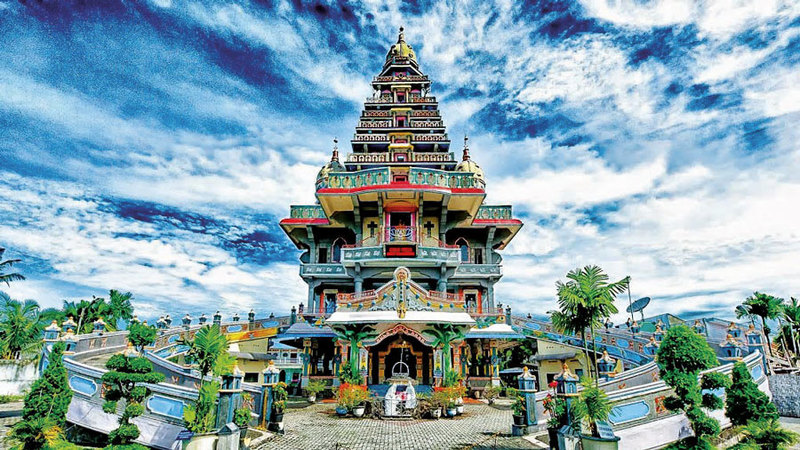 One can be forgiven for being confused when standing in front of Graha St. Maria Annai Velangkanni in the Indonesian city of Medan, North Sumatra - it doesn't look like your typical church, but resembles a Buddhist temple from the outside and even features Indian and Chinese characters on the facade of the building, which was designed in an Indo-Mughal style. The name Annai Velangkanni derives from Tamil and translates as Mother of Velankanni, while Velangkanni is an Indian town in Tamil Nadu state. Here, a church was built in the 17th century devoted to Mother Mary, who is believed to have shown herself and her son to the people of Velankanni and performed miracles as well.
Father James of St. Maria Annai Velangkanni in Medan said that while the church was Catholic, it was open to people of all backgrounds - evident in the architecture of the building, a mixture of different cultures and religions. Three impressive domes on the rooftop symbolize the Holy Trinity, while the seven storeys of the building represent the Seven Heavens.