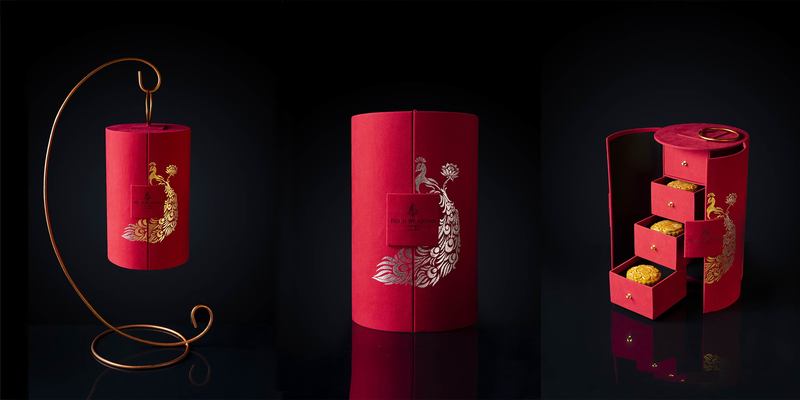 Revered in ancient legend as the symbol of hope, renewal and rebirth, the auspicious phoenix bird is known for literally 'rising from the ashes.
The Mid-Autumn Festival or better known as the Mooncake Festival, one of the most important events in the Chinese calendar is all about happiness and togetherness under the full-moon at its brightest. It's the time for family celebrations that we cherish the most. These occasions serve as a reminder to be thankful for health and happiness, and that of our loved ones where we can share our favourite stories and appreciate the beauty of the night sky, a ritual filled with joy and a sense of togetherness.
This year, celebrate the Mooncake Festival with curatedmooncakes from Four Seasons Hotel Jakarta. Taking inspiration from the legend of the phoenix, signifying renewal, rebirth and hope, the hotel offers a limited-edition Phoenix Lantern Mooncake Gift Box.
Each box contains four crafted mooncakes in a delicious combination of flavour profiles, sure to please any palate. With their opulent fillings, these round-shaped traditional delicacies are symbolic of reunion and completeness. Savour the following delectable flavours: Silky Black Sesame with Yolk, Traditional Mung Bean Paste, Royal Pearl White Lotus with Yolk, and Classic Green Tea.
Individually sealed packaging ensures freshness of ingredients and the highest hygiene standards. The four-tiered flaming red box is designed in the shape of a lantern, a cultural symbol of prosperity and good fortune. This signature Four Seasons gift is sure to impress friends, colleagues and family alike. Priced at IDR 588,000++ per gift box and 690,000++ with the stand.

For more information and to place order, please contact the hotel via phone or #FSChat using WhatsApp on +62 21 2277 1888.