You don't have to be a '90s kid to appreciate music from that era. For those who grew up singing along to the tunes of Britney Spears, Spice Girls, Nirvana, Pearl Jam – the list can go on and on – it was a time of both revelation and nostalgia.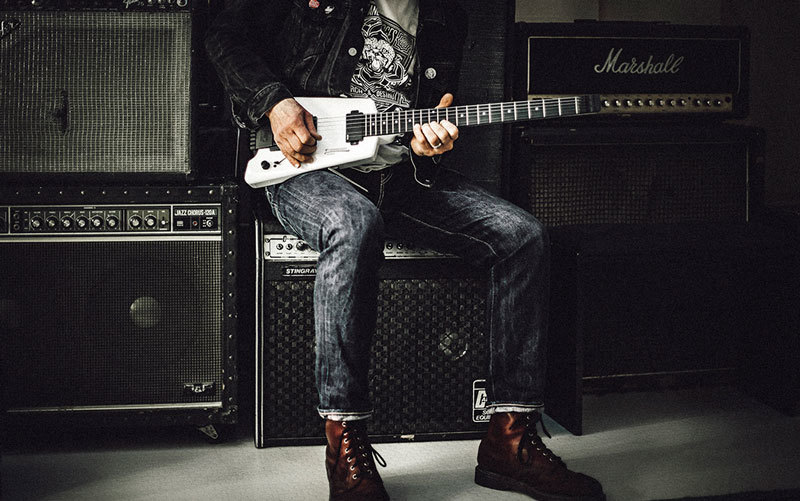 In the case of Indonesian music, that era is considered one of the most glorious periods, thanks to the prevalence of MTV, which not only served to entertain the masses but also to gauge just how successful a particular artist was. Music charts such as MTV Ampuh and Clear Top Ten regularly churned out winners and losers.
Nowadays of course, that parameter no longer applies, having been replaced by the number of views and likes on Youtube.
Some big names from Indonesian music scene in the '90s were Padi, Dewa 19, Sheila on 7, Jikustik and Peterpan – dominated more by bands rather than soloists. In terms of characteristics, most of the music back then tended to be easy listening and equally fun to sing along to – an eargasm for fans of pop music with lots of original composition and use of actual, rather than digital, instruments.
They were so good, and yet now they've mostly faded, thus the question we beg to ask: what happened to Indonesia's nineties music? Not many Indonesian bands from the '90s, sadly, survived a hiatus. Bands often call it quits and only a few regrouped for happy reunions.
For all their nostalgic values, let's take a look at some big names that once dominated our airwaves.
Noah
One of those that did find a way back to each other was NOAH, an Indonesian alternative pop/rock band. In 2012, the band formerly known as Peterpan renamed itself NOAH. Manned by Nazril Irham (Ariel), Uki, Reza, Lukman and David, it didn't take long for the band to make a powerful comeback. One of their albums sold more than 200,000 copies in just three days. As of 2015, NOAH has sold more than nine million albums and is recognised as the best-selling alternative pop/rock band in the country.
Dewa 19
Another big name in Indonesia's nineties music is Dewa 19, a rock band that was formed in Surabaya in 1986. Their first album, Dewa 19 was a huge hit when it was released in 1992. The band would follow up on their success with many more best-selling albums. Aside from frequent changes to the line-up, as well as alleged drug addiction problems and copyright issues, the band was often weighed down by internal disagreements until it was finally disbanded in 2011. However, the split didn't signify the end of the members' respective careers.
Ahmad Dhani would go on to establish his own musical management company called Republik Cinta (Republic of Love), which produced highly successful names such as Ratu, Andra and the Backbone, T.R.I.A.D, Dewi Dewi and The Virgin. Other Dewa 19 members have also developed successful musical careers on their own.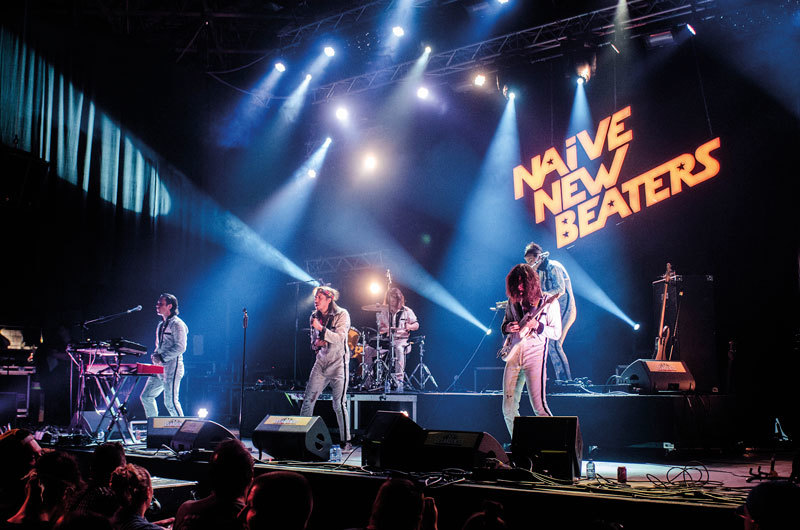 Jikustik
The last time Jikustik was heard of was back in 2011. Known for their hit singles such as Seribu Tahun Lamanya (One Thousand Years) and Malam (Night) the Yogyakarta-based pop/rock band was originally made up of Pongki Barata, Icha, Dadi, Adhit and Carlo. Pongki would soon leave and the band has since lost its soul.
Padi
PADI, a band hailing from Surabaya, once recorded one of the highest domestic sales of music records in Indonesia by selling approximately 1.8 million copies of their second album, Sesuatu Yang Tertunda (Something That Had to Wait), in 2001. In 2007, Rolling Stone Indonesia Magazine placed two of their albums on the list of "150 Greatest Indonesian Albums of All Time". Despite their magnanimous success, the band led by Andi Fadly and Piyu has pretty much stayed out of the limelight in the past few years.
Base Jam
Formed in 1994, Base Jam was made up of Adon, Sigit, Adnil, Aris, BS, Anya and Sita. Within five years, they rose to Indonesian top charts and won numerous awards, including MTV Video Music Award and Anteve's Most Wanted Band. Following a hiatus that saw members taking time off and embark upon solo projects, in 2015 Base Jam finally got back together to release a reunion album. In October, the band was again reunited for a performance at Synchronize Fest 2017.
Sheila on7
Despite constant changes to their line-up, Sheila on 7, an alternative rock band from Yogyakarta, has continued to exist until today. Their last album, entitled Musim Yang Baik (A Good Season), was released three years ago. Led by Duta and Eross, Sheila on 7 was the first band in Indonesia to ever sell more than one million copies for their first three albums. These days, the band still performs at various music festivals. Their songs Dan (And) and Melompat Lebih Tinggi (Jump Higher) are listed on Rolling Stone Indonesia's "150 Greatest Indonesian Songs of All Time".
---
Names (still) to watch out for
The '90s were not all about bands. The period was also marked with the prominence of multi-talented female singers such as Anggun, Dewi Sandra, Agnez Mo, Reza and Melly Goeslaw, some of whom would go on to take on different roles in the entertainment industry.
Melly Goeslaw, for example, has written some very popular songs, including the award-winning Menghitung Hari (Counting the Days). In addition to being a model, Dewi Sandra has also starred in some television drama series.
Two particular names though, stand out, having achieved international stardom.
Singer-songwriter Anggun left Indonesia in 1994 to pursue her music career in Europe. Her first international album, Snow on the Sahara, was released in 1997 in 33 countries and became the best-selling album by an Asian artist outside Asia.
Agnes Monica, now known as Agnez Mo, has risen to become the most-awarded Indonesian singer-songwriter. Her debut international single, "Coke Bottle", featuring American hip hop recording artists Timbalake and T.I., premiered in 2013 in Los Angeles.