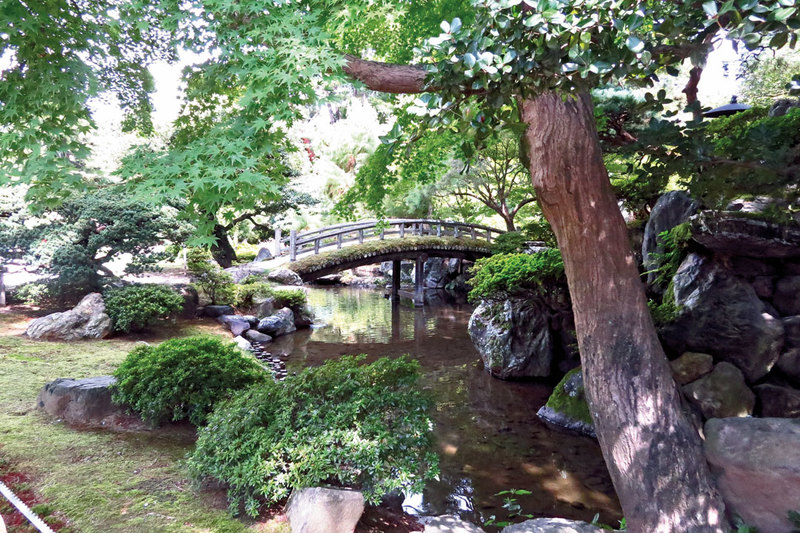 Charles Dickens did not visit Japan as far as I know, but his story of London and Paris lives on to inspire us to this day. "My cities are very different", says NOW! Jakarta's Alistair Speirs, but each inspiring and intriguing in their own way. The industrial city of Nagoya is neat, organised and tidy, and the cultural capital Kyoto, sprawling, busy and with delights around every corner. Both reflect the excellent organisation and discipline that Japan is renowned for and has demonstrated quite brilliantly over the last few weeks as the host of the rugby World Cup. Here is the story of a brief but enchanting visit to both cities.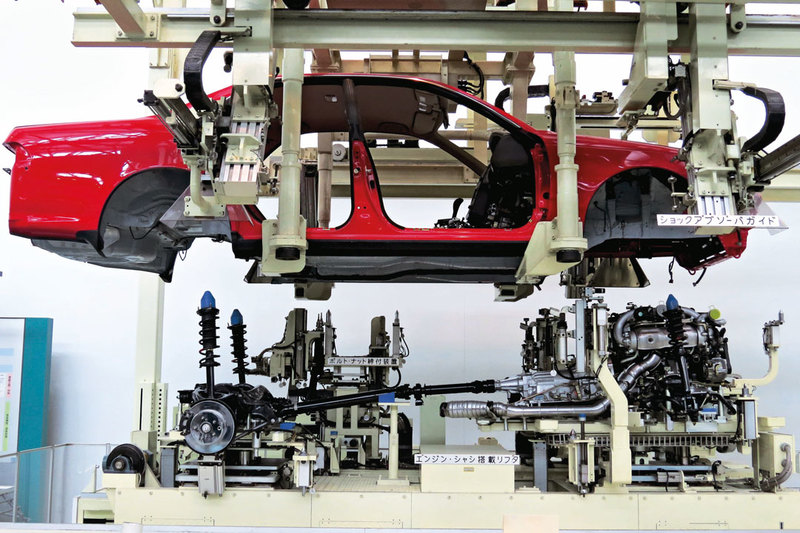 We landed in the very organised airport of a very organised city in a very organised country and sped through the streets to our excellent hotel. Nagoya is the centre of the Japanese automotive industry, and after quickly settling in, it seemed right to head first to the place it all started, which has now become the Toyota Commemorative Museum of Industry and Technology, (Sangyo-Gijutsu Kinenkan), also known as Toyota Tecno Museum.
We hoped to discover how the most successful motor manufacturer in history started their existence, and we were not disappointed.
A beautifully designed and—guess what—organised experience awaited us in this vast museum complex. Tracing the roots of the company back to its textile weaving days in cleverly created displays, we were led through the early years to the latest robotic manufacturing process, an actual full-size working model all there for you to see. Well worth the trip.
There are many other things to see in Nagoya, including the impressive Science Museum and, my favourite, the vast underground mall at the main train station, which seemed to go on forever in every direction! But we were only there for two days before moving (quickly and easily thanks to the amazing Shinkansen high-speed trains) to Kyoto and the city of a thousand temples.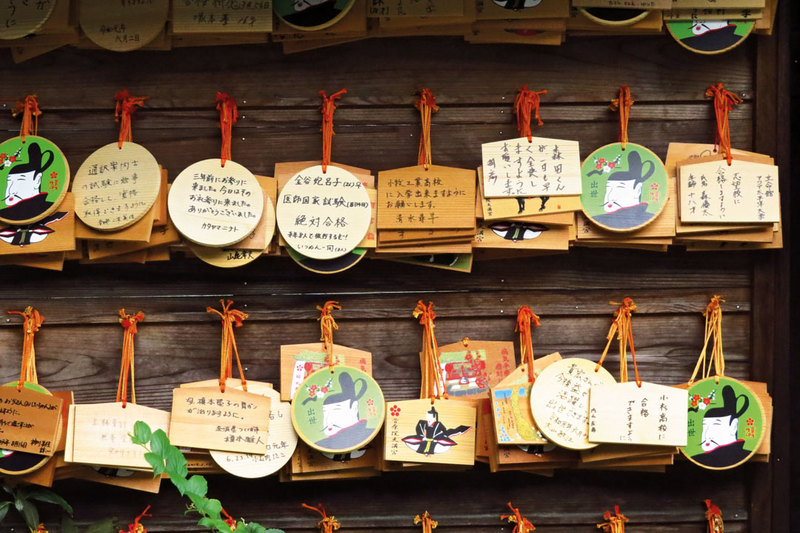 Well even with a week to spend exploring you could not begin to scratch the surface of Kyoto's cultural depths, so I will just tell you about the very top highlights—which is all we saw!
First is the vast and impressive Kyoto Imperial Palace, which sits majestically in its own park, nestled in trees and gardens and meticulously maintained. The walking tour takes you on a journey embracing history, power and culture, through the best architecture of its type, with each part symbolising and portraying the might of the ancient Emperors. The gardens inside the palace were particularly impressive, as was the brilliant orange coloured columns that only the highest caste can use.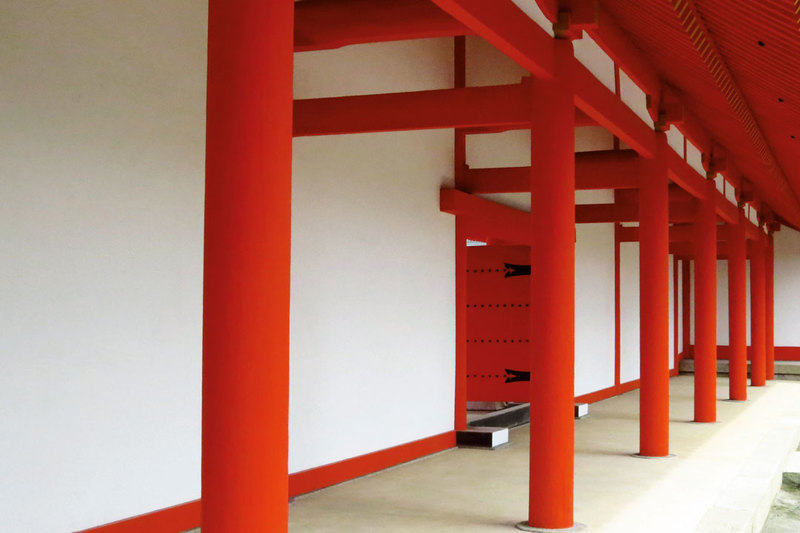 It was then on to the extraordinary temple of a thousand gates, Fushimi Inari Taisho Shrine where you walk under endless red portals up and round a mountain, passing temples left and right, encountering betrothed couples in their cultural dress taking their pre-wedding photographs and allowing us to revel in their finery in our pictures! The whole thing, if you make it to the top of the mountain, is a substantial hike but is a really good experience from beginning to end. Unlike anything else you will see.
We were also encouraged to visit Nijo Castle which was again impressive but rather overshadowed by the grandeur of the palace. Nonetheless, it was a great stop on the Kyoto myriad of attractions. And getting around on the network of underground railways makes sightseeing a treat. You just need to figure out the ticketing machines and the lines and you are empowered!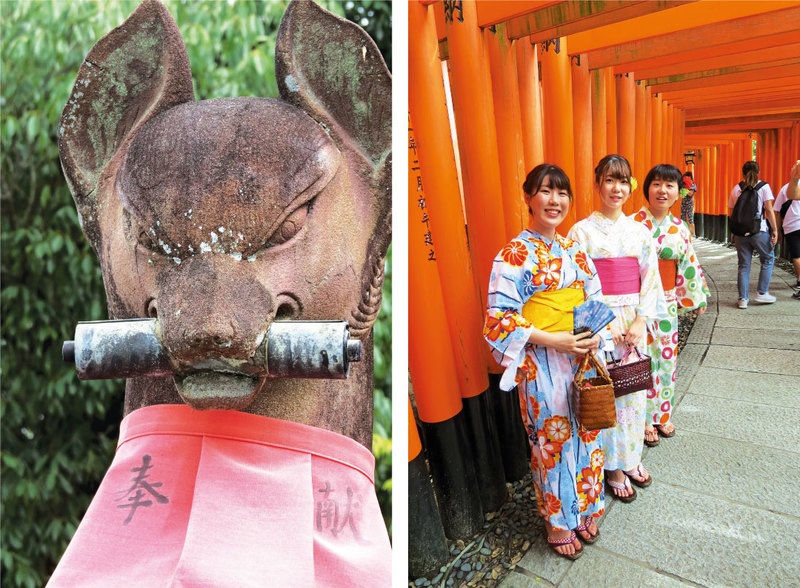 But you can't go to Kyoto without visiting the Gion "Geisha District" where the formally attired and exquisitely trained ladies continue to entertain in their time-honoured traditions, if somewhat bemused by the mass of gawking tourist intent on their intrusive selfies. This area is also home to the top shopping street and the amazing traditional Nishiki Street Market where every delicacy can be found and enjoyed. This is essentially a long arcade with stall on either side selling food and drink in amazing variety and is thronged with fascinated tourists.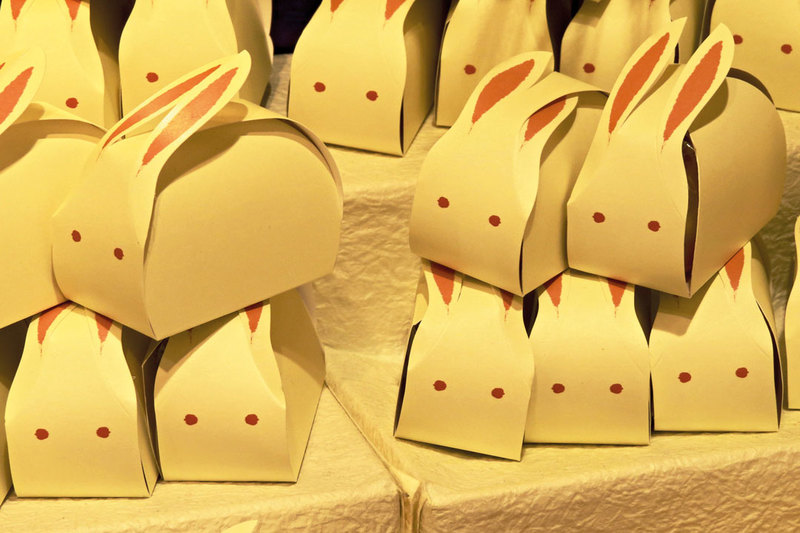 The evening brings alive Kawadoko, the row of international restaurants on the Kamogawa riverbank opposite where virtually any cuisine can be found at, honestly, reasonable prices. The walk down the street itself is fun and each restaurant is so well presented and enticing that choosing where to stop was a challenge. We eventually chose an Italian restaurant and were treated to an excellent meal.
I'm not going to tell you about my other many indulgences in the restaurants and cafés of Japan but suffice it to say that we were not disappointed with a single meal, nor the service or the presentation. The food industry is a fine-tuned model.
Overall, Japan is a really great destination to visit. It is a tribute to taste, discipline, history, culture style and, yes, organisation, that last element that makes going there a real pleasure, and getting around an even greater one.
---
This article is originally from paper. Read NOW!Jakarta Magazine November 2019 issue "The Travel Issue". Available at selected bookstores or SUBSCRIBE here.