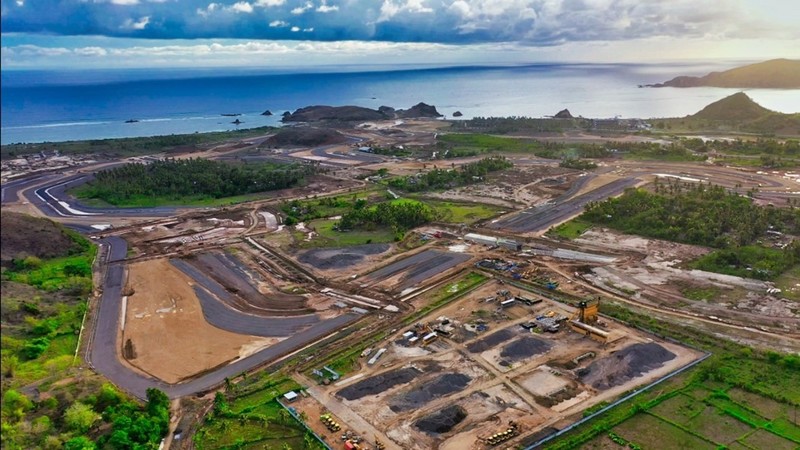 There is no doubt that motorcycling racing is a very exciting and enervating sport enjoyed by millions across the world, but I have really no idea why the Ministry of Tourism and Creative Economy (Sport? Industry perhaps?) thought that this was the right sporting event for Lombok? Lombok is in need of support that's true, its natural attractions are less than neighbouring Bali (but still wonderful) and its visitor numbers are way less (overseas tourists1m v 6m) but -motor cycles? "What is the relevance to Lombok or indeed anywhere in Indonesia except possibly major cities?" asks Alistair Speirs in this personal opinion piece.
I am an ardent fan of destination marketing and I have long been a huge admirer and proponent of finding the unique features in a destination and promoting them above all others. To succeed in destination marketing we have to win the hearts and minds of our targets above all other destinations and secure their visit. Unlike the Olympics where there are ten finalists and three on the podium, in tourism there is only one winner per year per family, well maybe two, but for long haul travelers, usually one. So we have to win.
So why go to Lombok? To see motor racing of course!
No, honestly I just don't get it. We go to exotic tropical islands for exotic tropical island things: sun, sea, sand, surf, palm trees, culture, sightseeing and adventure. We go diving and sailing, rafting and watch marvelous dances, go to temples and see processions, we walk in forests and wander through magical un-spoilt countryside. What I absolutely do not want to do on a tropical island, is watch extremely noisy, highly polluting, gas-guzzling machines roar around a track that has been carved from, guess what, un-spoilt countryside.
That's my biased, old-school, old age, viewpoint and no doubt will be countered by incredibly detailed "big data" which I'm sure has been assembled by the Indonesian Tourism Development Corporation to justify the enormous expense. But I still don't get it.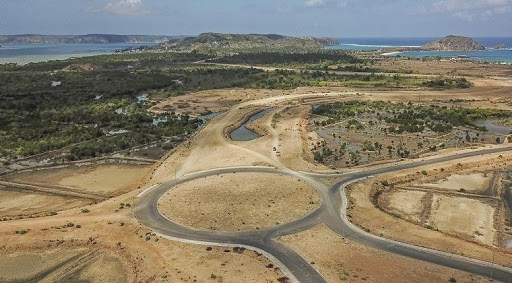 Who is going to come? To be successful I have heard that you need to have 100,000 attendees for a " real" Grand Prix ieFormula One, the figures may be the same for Moto GP, but maybe a bit less? Malaysia gave up its GP because it didn't get enough people at the KL Grand Prix, and that was just outside the capital accessible by car, train, bus and …motorcycle. There were too few overseas visitors to give their expected ROI, and remember Malaysia are VERY good at destination marketing! (Malaysia Truly Asia !) So they gave up. They no longer wanted to pay the Formula One organisers their exorbitant fees with no guarantee of success. I strongly suspect that the MotoGP guys also expect Lombok to pay fees to bring the " circus" there.
So who will attend the Lombok bikefest? For sure there are more motorbike owners in Indonesia than anywhere except India. But they are mostly buying for convenience (and lack of public transport) rather than the love of the bike as in Europe and USA, where bikers tend to be fanatics. And (sadly) most of them are young and relatively poor. Are they going to fly to Lombok for a Moto GP in the south where there is very little infrastructure, and certainly no capacity for 20,000 additional guests never mind 100,000. Infact the largest number of visitors to the island in any month, historically is just over 100,000 and the great majority of them went to the Gilis and Senggigi. I just don't think it is possible to get 100,000 or even 50,000 to this event.
But even if they want to come the airport capacity is inadequate for the single day surge that is necessary for a major event since it is unlikely that anyone who is interested in motor racing will also be hiking Mount Rinjani or snorkeling in the Gillis as well. But who knows?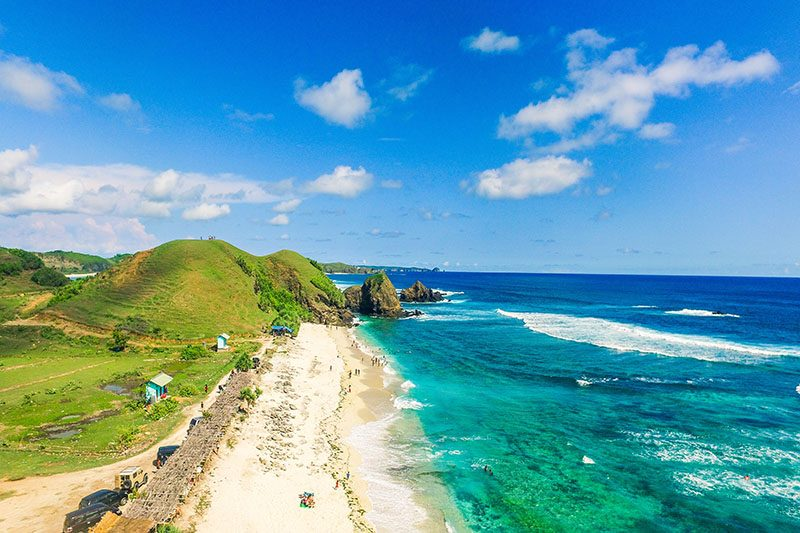 So let's assume I am wrong and Lombok, somehow, will get the 50 or 100,000 attendees to make this event a success. What then? How will this drive visitor arrivals for the rest of the year? How will the TV and Internet exposure of the race get Moto GP fans to visit Lombok since they are mostly young urban youth in the main, spread across Europe, North and South America? Is that Lombok's target group for normal holidays. Once again, I don't think so.
But maybe the plan is to have weekly events with local riders performing? That will be at least better than what has transpired at Jakarta's international circuit at Sentul or the ill-fated circuit at LippoKarawaci (bet you had forgotten about that !) where there is no activity. But it's very unlikely to get even these participants regularly.
So I am confused. Lombok is a beautiful, natural island that, to my naïve mind, should be marketed as a Beautiful Natural Island with an emphasis on low-rise local-construct, sustainable developments (for example Tugu Lombok and Oberoi, plus the better resorts on the Gillis). Sports should focus on diving, snorkeling, sailing, trekking and horse-riding (perfect in the north and Rinjaniarea) with golf as the only development-oriented sport. I cannot see a place for motor sport at all. And to do it in an area, which has some of the best beaches in the world- yes I mean it- is beyond my understanding. Somebody please help me!